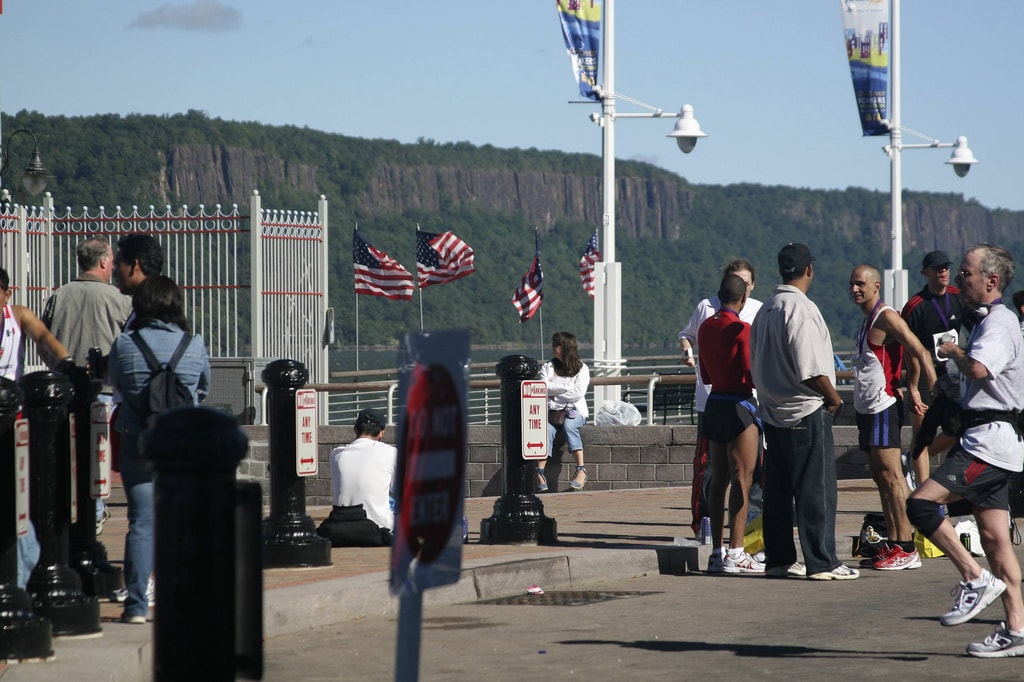 Scenic Hudson fought for the creation of this Hudson Riverside walkway.
YONKERS, Westchester County — When a massive riverside development threatened access to the Hudson River and magnificent views of the Palisades, Scenic Hudson helped broker an agreement leading to creation of this 1,000-foot walkway that has spurred the city's downtown revitalization. It's home to the city's historic Municipal Pier and plays host to summertime concerts and art exhibits. Esplanade Park is owned by the City of Yonkers. For inquiries, call 914-377-6000.
Activities
More to Explore
Yonkers' Hudson River Museum offers changing art exhibits, a planetarium and a restored 19th-century mansion. The centerpiece of historic Untermyer Gardens, also in the city, is an extraordinary Indo-Persian walled garden featuring numerous fountains and waterways.