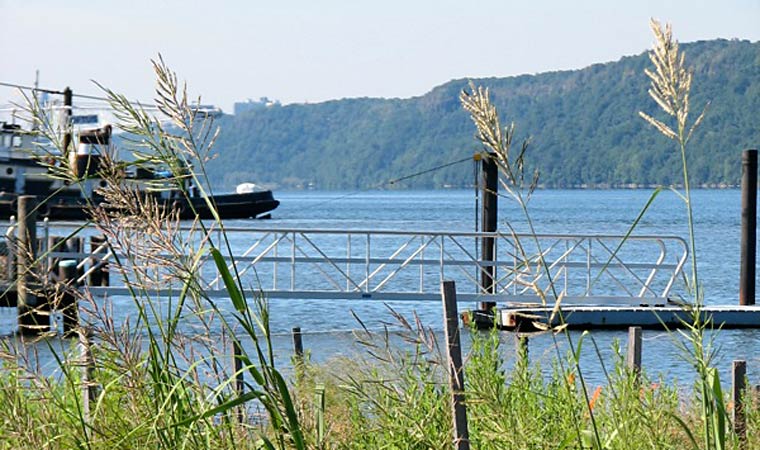 A tidal marsh and beach with gorgeous views — right in the heart of a city.
YONKERS, Westchester County (2 acres) — It's rare indeed to find a spot like this so close to any downtown — that's why we worked with the City of Yonkers and Westchester County to protect it, allowing for the creation of an inviting riverfront park. Sunbathers can stretch out on its lawn and enjoy views of the iconic Palisades. The restored tidal marsh and beach provide an ideal "outdoor classroom" for local youth to explore the river courtesy of the Sarah Lawrence College Center for the Urban River at Beczak. For inquiries, call CURB at 914-377-1900.
Free and open year-round, sunrise to sunset.
Activities
Hudson River Greenway Water Trail site
More to Explore
Yonkers' Hudson River Museum offers changing art exhibits, a planetarium and restored 19th-century mansion. The centerpiece of historic Untermyer Gardens, also in the city, is an extraordinary Indo-Persian walled garden featuring numerous fountains and waterways.