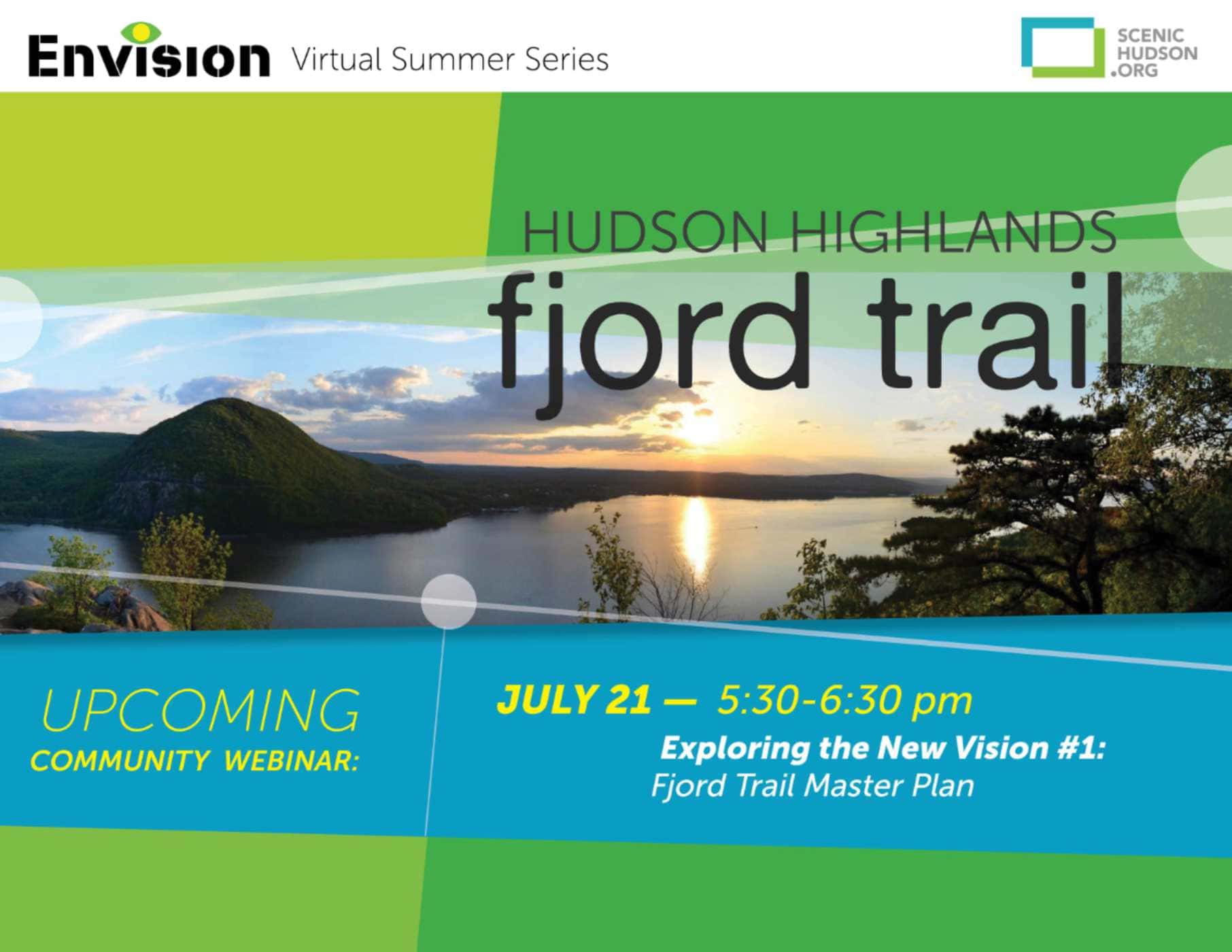 Jul. 21, 2020
5:30 pm - 6:30 pm
Join us for the first in a series of free webinars about the Hudson Highlands Fjord Trail . . . your next favorite trail!
Extending from the village of Cold Spring to the city of Beacon, the HHFT will consist of a multi-modal, ADA-accessible main trail and smaller foot paths. It will serve as the gateway to some of the most breathtaking and popular day hikes in the United States, including Breakneck Ridge, Mount Taurus, and Little Stony Point, while repairing and managing impacts to the landscape from past industrialization and today's heavy recreation visitation.
Panelists include Amy Kacala, Executive Director of Hudson Highlands Fjord Trail, Inc. and the award-winning team from SCAPE Landscape Architects. "Exploring the New Vision: The Fjord Trail Master Plan" will give the public the opportunity for Q & A and to see stunning visuals of this transformative community project.
Free registration at this link.