Webinar: New Leaders for the Hudson River and the Clean Water Act at 50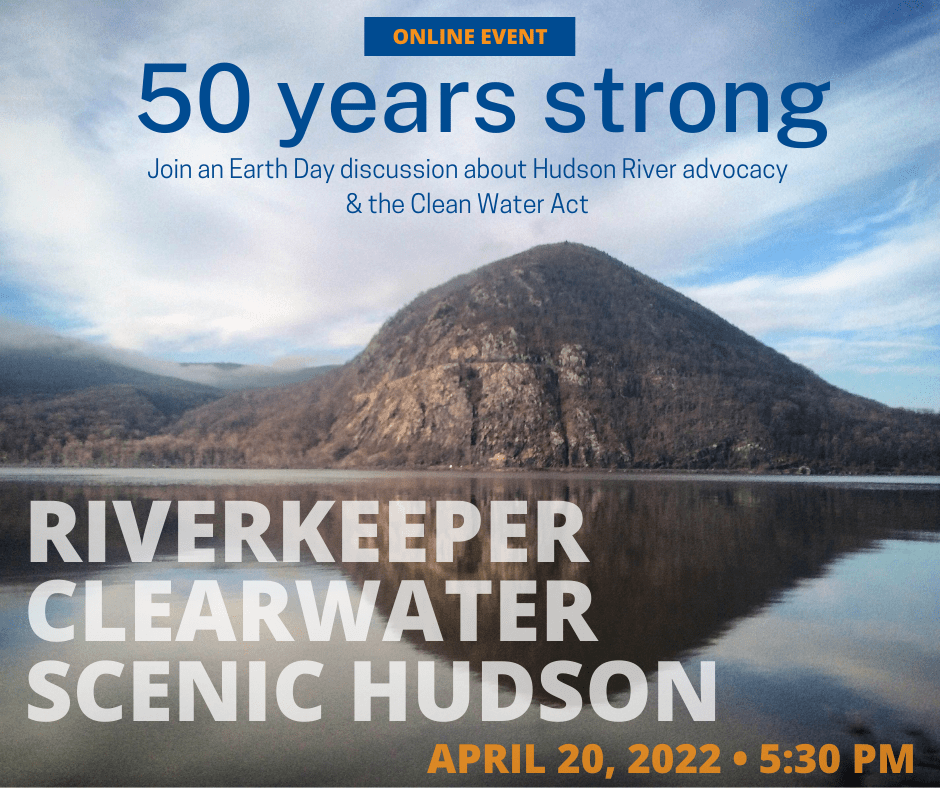 Introducing Tracy Brown, Riverkeeper's new President and Hudson Riverkeeper, and David Toman, the new Executive Director of Hudson River Sloop Clearwater, joining Ned Sullivan, President of Scenic Hudson for over 23 years, in a conversation with activist and filmmaker Jon Bowermaster.
In this historic Earth Day online event, three pioneering Hudson River environmental organizations come together to discuss the 50th anniversary of the landmark Clean Water Act. Scenic Hudson, Riverkeeper and Hudson River Sloop Clearwater, were all founded in the 1960s to protect the Hudson River from the massive pollution that was destroying it and rescue the dying river.
50 years later, two of these organizations have new leaders and all three have new visions for the future of the Hudson River.
The modern environmental movement was founded on the Hudson River in large part because of these courageous grassroots groups. Each organization brings different strengths and strategies to protecting the river and they work together to harness the power of the Clean Water Act and other tools to protect our waterways.
We invite all to join us for this free online event to learn more about each organization and get to know our leaders, and to learn about the history and the future of the Clean Water Act.