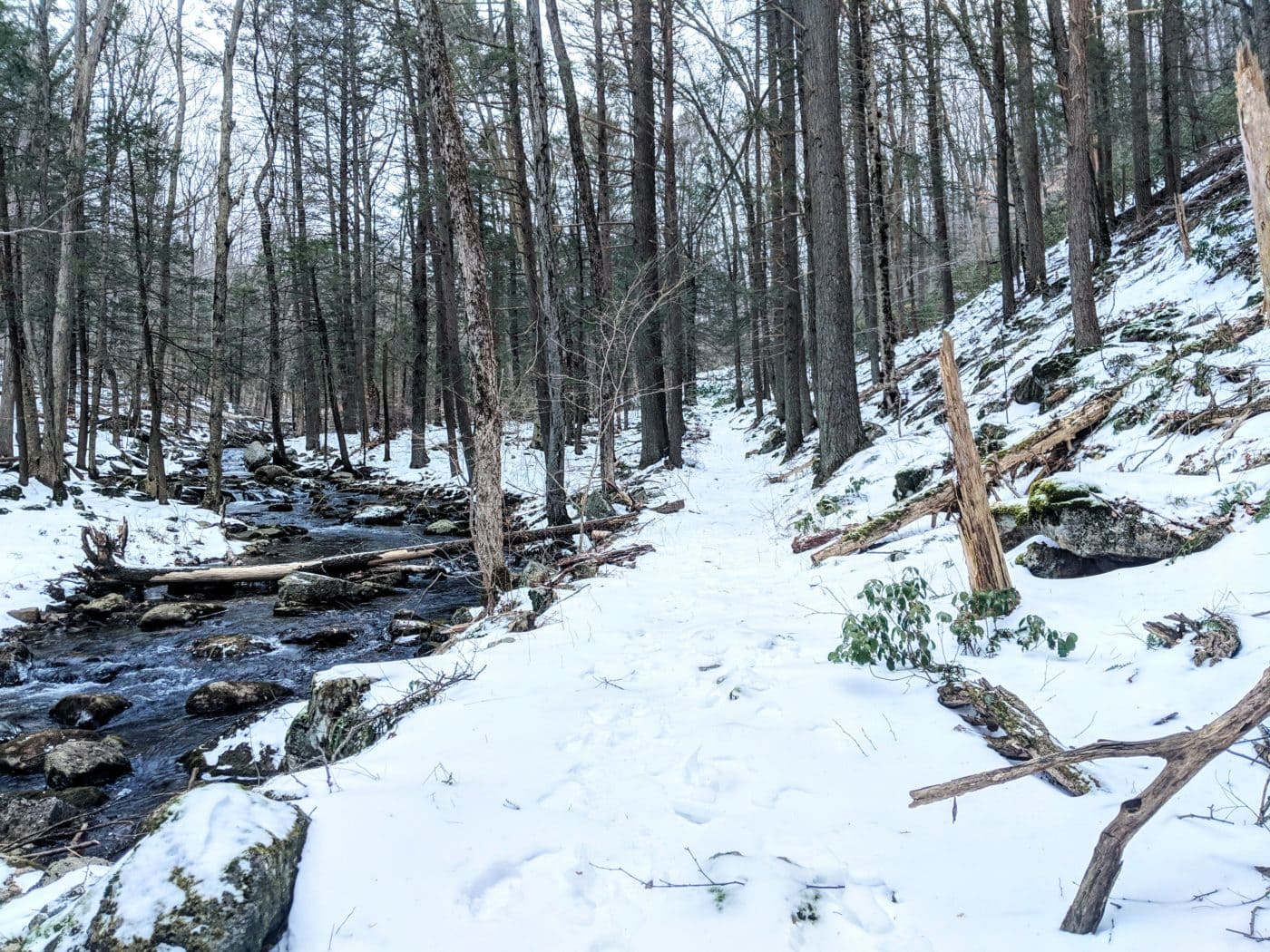 Carmel (Putnam County)
Why we love it
Its amenities add up to a great winter adventure: 1) Whether beginner or expert, you'll find a trail that matches your ability. 2) More than 10 miles of trails are groomed, so you don't have to worry about hurdling over downed trees. 3) Natural beauty and wildlife abound. 4) Hot chocolate on tap can be enjoyed around a roaring fire pit. 5) Last but not least, the park's 1,100-foot elevation means that the snow — and the good times — tend to linger longer here.
FYI
Ski and snowshoe rentals are available on a first-come, first-served basis.
More to explore
A short drive away, the historic Main Street in Cold Spring features an enticing array of shops and restaurants.
Highlights
Over 10 miles of groomed cross-country ski trails
Directions, hours, etc.: https://parks.ny.gov/parks/133