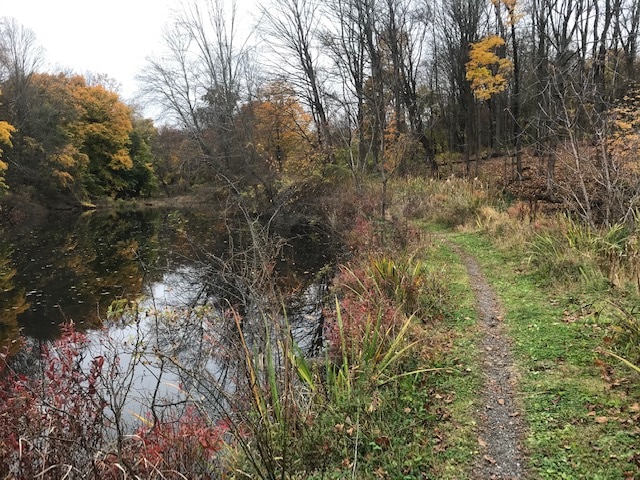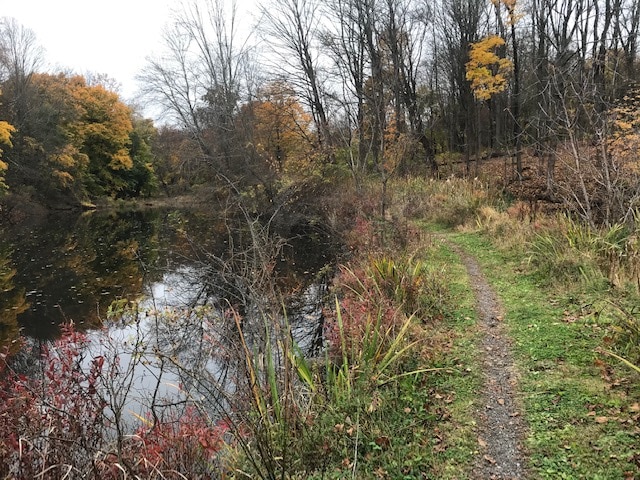 Poughkeepsie (Dutchess County)
Why we love it
For runners with a sense of adventure and sure feet, the trails here offer a challenge along with a treat for the senses. Although it's advised to keep your eyes trained on the ground (roots and rocks demand caution), slow down or stop occasionally to enjoy what's around you — forest, ponds, wetlands, farm fields and plenty of wildflowers. And don't be surprised to see many creatures who call the preserve home — beavers, muskrats, turtles, foxes and maybe even a bobcat on the ground, and herons, owls and bluebirds in midair. Thanks to Vassar College for combining exercise with a lesson in nature.
FYI
Extend your workout by running through Vassar's beautiful campus, across the road from the preserve.
More to explore
Among the 3,000 years of treasures amassed in Vassar's Frances Lehman Loeb Art Center is a large collection of Hudson River School paintings given to the college by its founder, Matthew Vassar.
Highlights
Nearly 7 miles of trails, many single-track
Beautiful scenery and wildlife
Directions, hours, etc.: https://farm.vassar.edu/