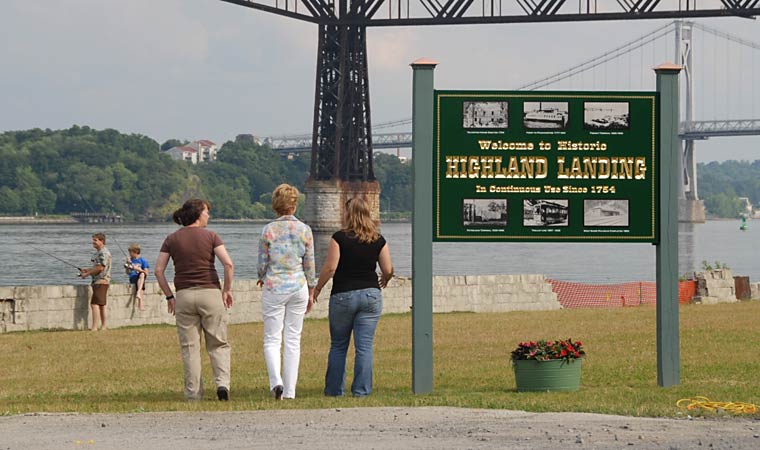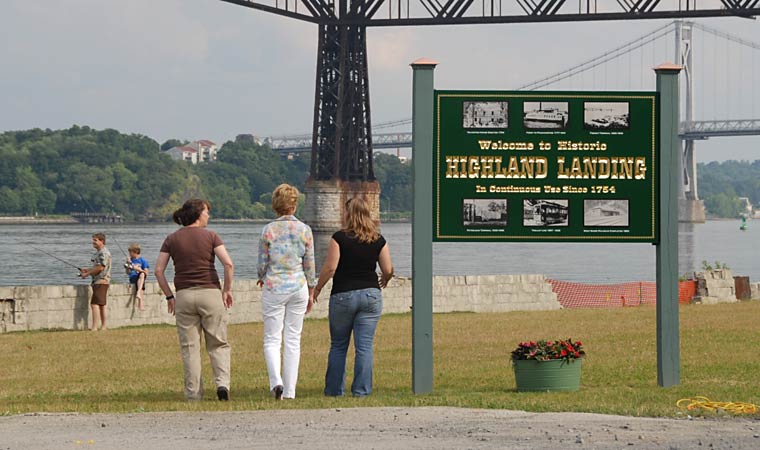 Once home to industry, now a front row seat for admiring the Hudson River.
HIGHLAND, Ulster County (1.7 acres) — Scenic Hudson helped the Town of Lloyd purchase this former oil tank "farm," now a local destination for relaxing on the riverfront, enjoying superb views and a refreshing breeze. The park links to the Walkway Loop Trail. For inquiries, call 845-224-4464.
Free and open year-round, sunrise to sunset.
Activities
Hudson River Greenway Water Trail site
Walkway Loop Trail link
Single Park Map
Get Directions
More to explore
Reap the bounty at one of the myriad u-pick farms in Highland and surrounding communities. Across the river in Poughkeepsie, attractions include Locust Grove, the 200-acre estate of telegraph inventor Samuel Morse, and a superb collection of Hudson River School paintings at Vassar College's art museum.