Seeking Natural Solutions for Climate Change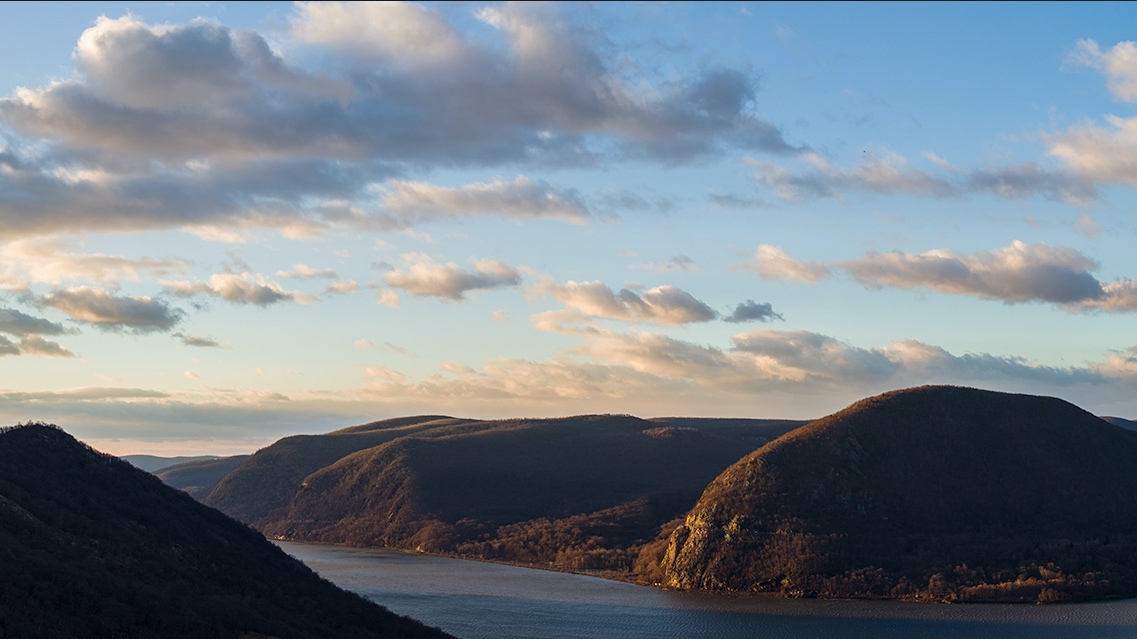 A friend and I recently climbed Sugarloaf Mountain in the Hudson Highlands, just north of Breakneck Ridge. For years I've been intrigued by the profile of this mountain, which resembles a Hershey's Kiss. Its peak affords inspiring vistas up and down the valley, including Storm King Mountain, Scenic Hudson's founding victory.
The hike up the mountain is largely wooded, and as I trekked along, I contemplated how forested lands like these could help combat climate change. The climate crisis is real and present, here in the Hudson Valley and across the country. Temperatures in California recently hit all-time highs; unprecedented fires are burning along the West Coast; rising sea levels and intense storm have impacted properties from Miami to Manhattan and along the Hudson, including Scenic Hudson's waterfront parks.
It's time to employ all measures – including "natural solutions" such as forest management and regenerative farming methods – to fight the problem. With 67 percent of the Hudson Valley's land cover in forest and woodlands, keeping the carbon in the trees through land preservation, forest restoration and other sustainable practices could be a significant factor in overcoming this existential challenge.
Playing a role in turning this potential into a solution is why I'm delighted that the Cuomo Administration recently named me to the Forestry and Agriculture Advisory Panel of New York State's Climate Action Council.
Established by the state's 2019 Climate Leadership and Community Protection Act, the council will develop a plan for achieving Gov. Cuomo's nation-leading goals to confront climate change – reducing the state's greenhouse gas emissions 40 percent by 2030 and no less than 85 percent by 2050. Six advisory panels will recommend specific strategies for hitting these targets. As its name implies, the Forestry and Agriculture Advisory Panel will investigate how woodlands and working farms can help curb these emissions and, in turn, the damaging impacts of climate change.
My participation on the panel aligns with Scenic Hudson's leadership of the Hudson Carbon Consortium, which we convened last year with Abby Rockefeller and Ben Banks Dobson of the Rockefeller Farms in Columbia County. This consortium of land managers, scientists and public policy advocates is exploring how land-management practices on farms, in forests and wetlands could reduce – and even reverse – the release of climate-warming carbon and methane into the atmosphere. The effectiveness of these practices will be tested at the Scenic Hudson Soil Lab on Columbia County's Old Mud Creek Farm, which we conserved with landowner Abby Rockefeller and the Columbia Land Conservancy. Keeping Carbon, a short film by my friend Jon Bowermaster, powerfully conveys the commitment of Hudson Carbon and local farmers to find natural solutions to climate change.
As you know, Scenic Hudson also is committed to halting projects that would increase climate-warming emissions. In the final installment of our "Cycle of Harm" webinar series on September 17, experts will stress the significant risks to people, the environment and New York's energy future posed by the proposed Danskammer fracked-gas power plant in Newburgh – all reasons why we're leading the charge to stop it. Click here for more details about the event and how you can get involved in guaranteeing a safer, healthier future for our children and grandchildren.
Stay safe and stay strong.