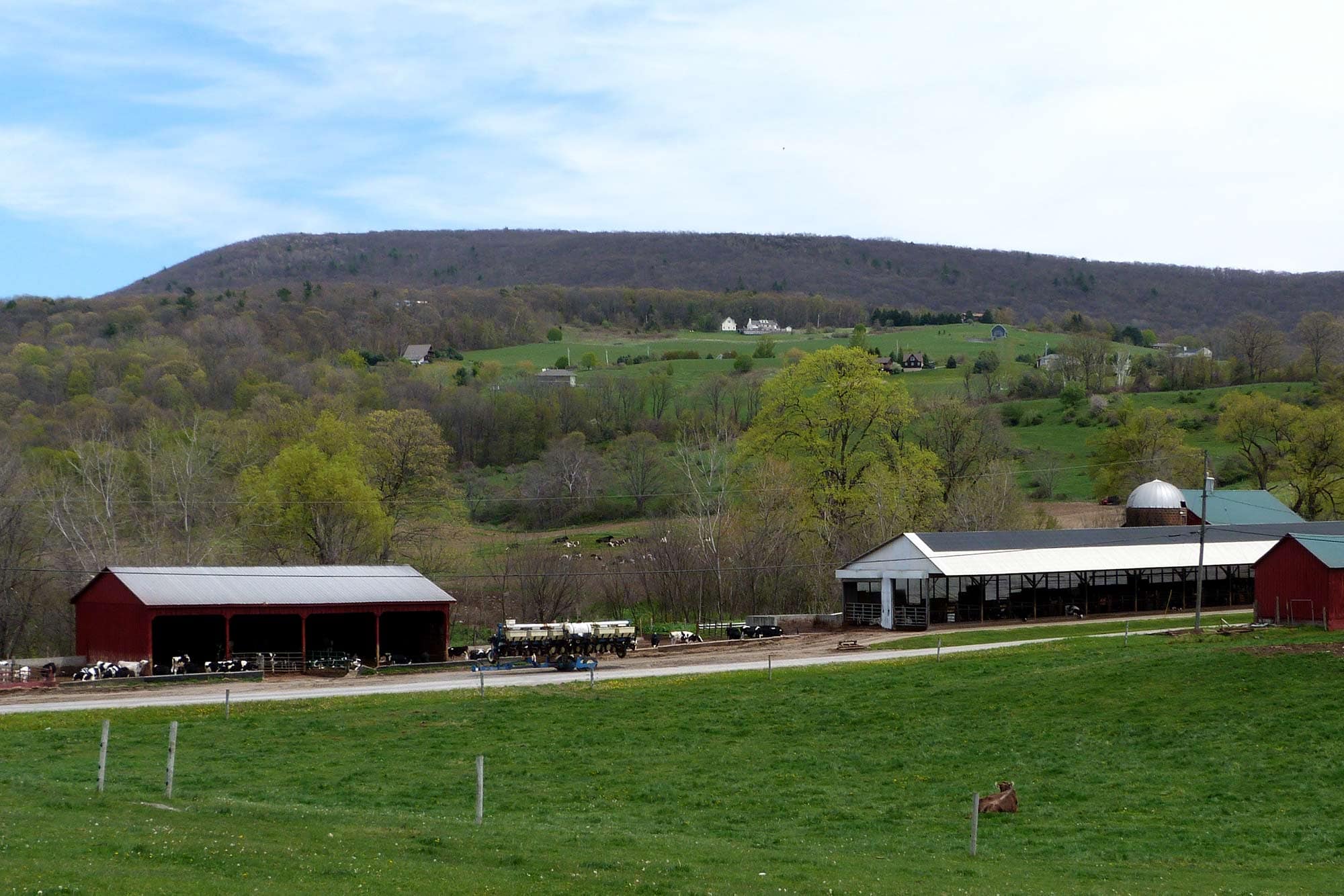 CONTACT:
Rebecca Walker
Columbia Land Conservancy
518.392.5252, ext. 214
rebecca.walker@clctrust.org
CHATHAM, NY, January 13 – Thanks to the vision and commitment of the Main family in Copake, as well as the collaborative efforts of Columbia Land Conservancy and Scenic Hudson, Berkshire Valley Dairy/Main farm has been permanently protected from development. Spanning nearly 300 acres, the farm has been operated by the Main family for 45 years.
"We are grateful to the Mains for their decision to protect the family dairy farm. The grant that we received from the New York State Department of Agriculture and Markets and our partnership with Scenic Hudson made this important conservation project possible" said Marissa Codey, the Columbia Land Conservancy's Director of Agricultural Programs.
In addition to being operated as an active dairy, the property includes several important natural resources, including tributaries to the Roeliff Jansen Kill. It also contributes to views from popular hiking destinations in the Taconic Mountains.
Berkshire Valley Dairy Farm was ranked a highest priority for protection in Scenic Hudson's Foodshed Conservation Plan, a data-driven blueprint for ramping up collaborative farmland-protection efforts to create a secure source of fresh, local food for the Hudson Valley and New York City.
"Scenic Hudson is delighted to collaborate with Columbia Land Conservancy, the state—and, of course, the Mains—to protect this highly successful family dairy operation. Working farms like the Berkshire Valley Dairy Farm are essential to the Hudson Valley's future because they supply us with healthy food, safeguard important habitat and contribute to our region's immense natural beauty," said Steve Rosenberg, executive director of The Scenic Hudson Land Trust.
"This project has been a great example of the strength of collaboration," says Peter Paden, CLC's Executive Director. "These highly developable lands have now been permanently protected for agriculture, and a local farm family can be assured that their farm will remain for future generations. We are grateful for all who have played a role in helping to complete this important project."
Protection of this farm was made possible through the support of a grant from the New York State Department of Agriculture and Markets Farmland Protection Implementation Grant Program, and though a partnership with Scenic Hudson, which used funds from its Lila Acheson and DeWitt Wallace Hudson Valley Land Preservation Endowment to conserve the farm.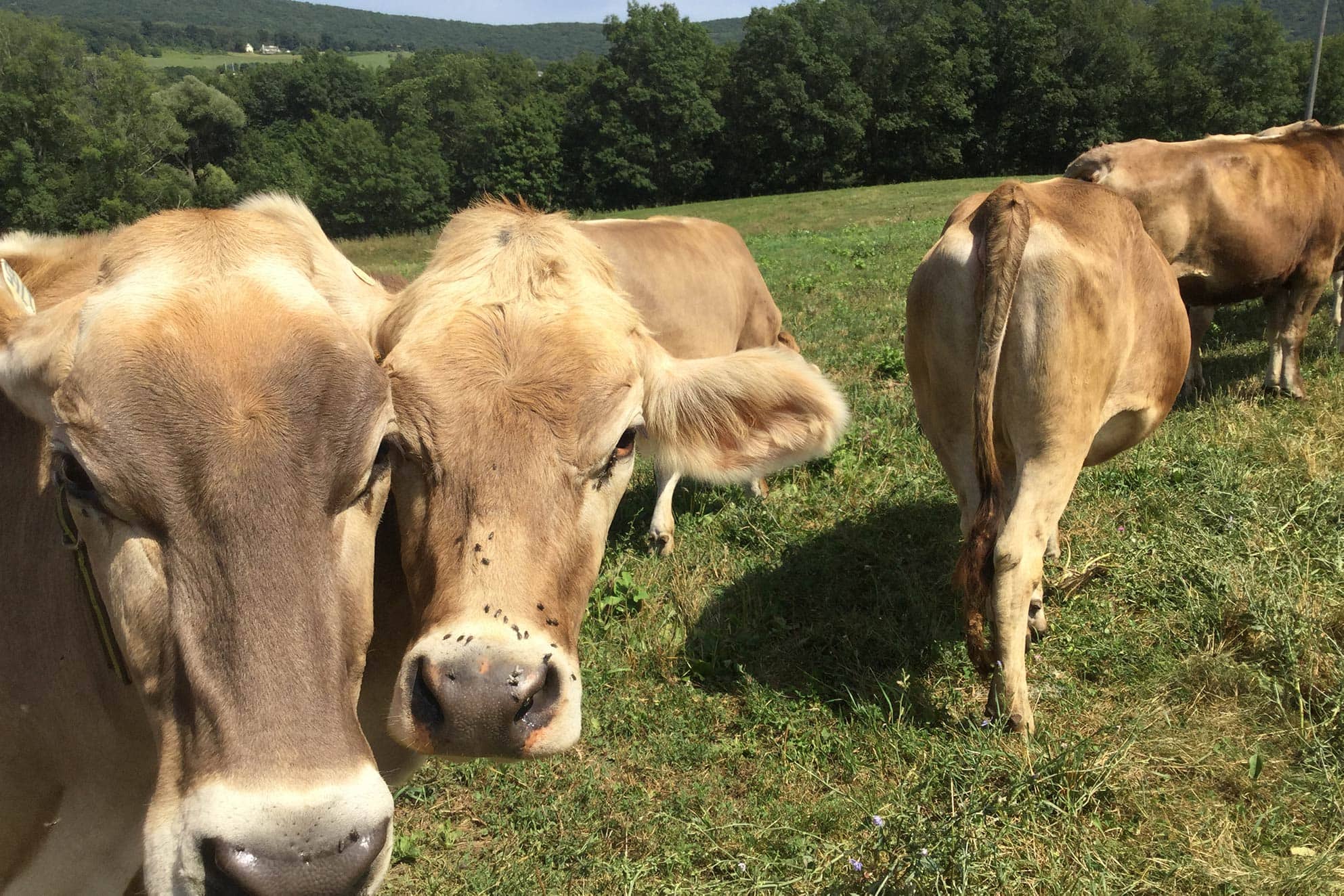 # # #
For more than thirty years, the Columbia Land Conservancy has worked to inspire our community to more deeply connect with, respect, and protect the natural world. We work with partners and volunteers to improve the health of the land, ensure a thriving farming community, create environmental education opportunities, provide access to outdoor experiences, and support municipal leaders in conservation-minded decision making. For additional information, call 518.392.5252 or visit clctrust.org.Scenic Hudson preserves land and farms and creates parks that connect people with the inspirational power of the Hudson River, while fighting threats to the river and the natural resources that are the foundation of prosperity in the Hudson Valley.