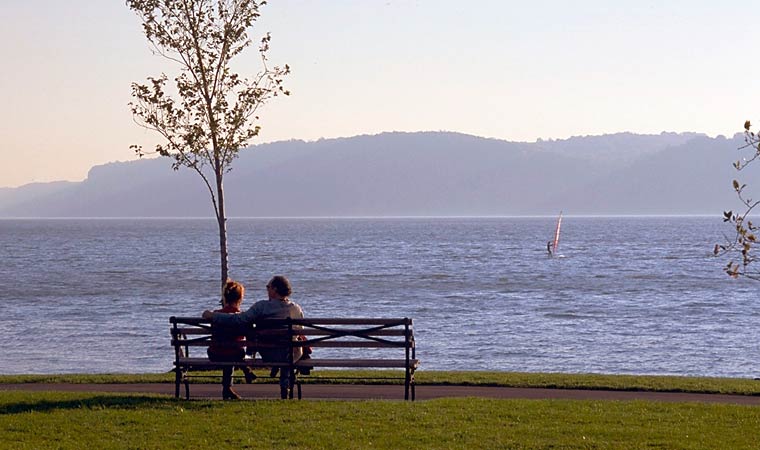 This former industrial site is now a peaceful riverfront oasis just 12 miles north of New York City.
Irvington, Westchester County (12 acres)—Scenic Hudson was instrumental in rehabilitating this waterfront industrial site and transforming it into a park—co-owned with the Village of Irvington—that offers magnificent views of the Hudson River encompassing the Manhattan skyline, Palisades and Tappan Zee Bridge. Features include universally accessible walking paths, ball fields and a senior center.
Park Features
Access via train
Bird watching/nature study
Boat launch
Fishing
Hudson River Greenway Water Trail site
Paddling
Picnicking
Universally accessible
Walking
No dogs allowed
When to visit
Year-round daily as follows: Mar.-Nov.— 7 a.m.-10 p.m.; Dec.-Feb.— 7:30 a.m.-8 p.m.
For inquiries about Scenic Hudson Park at Irvington, contact the Village of Irvington at 914-591-7736.
Directions & Map
From Interstate 287 exit 9, take Route 9 south for 1.6 miles. At traffic light, turn right on Main Street. Continue to end. Right on North Astor Street. Left on Bridge Street. Cross railroad tracks. Follow Bridge Street to the left. Park is on right, past Bridge Street Properties.
More to Explore — Nearby Parks