Van der Donck Park at Larkin Plaza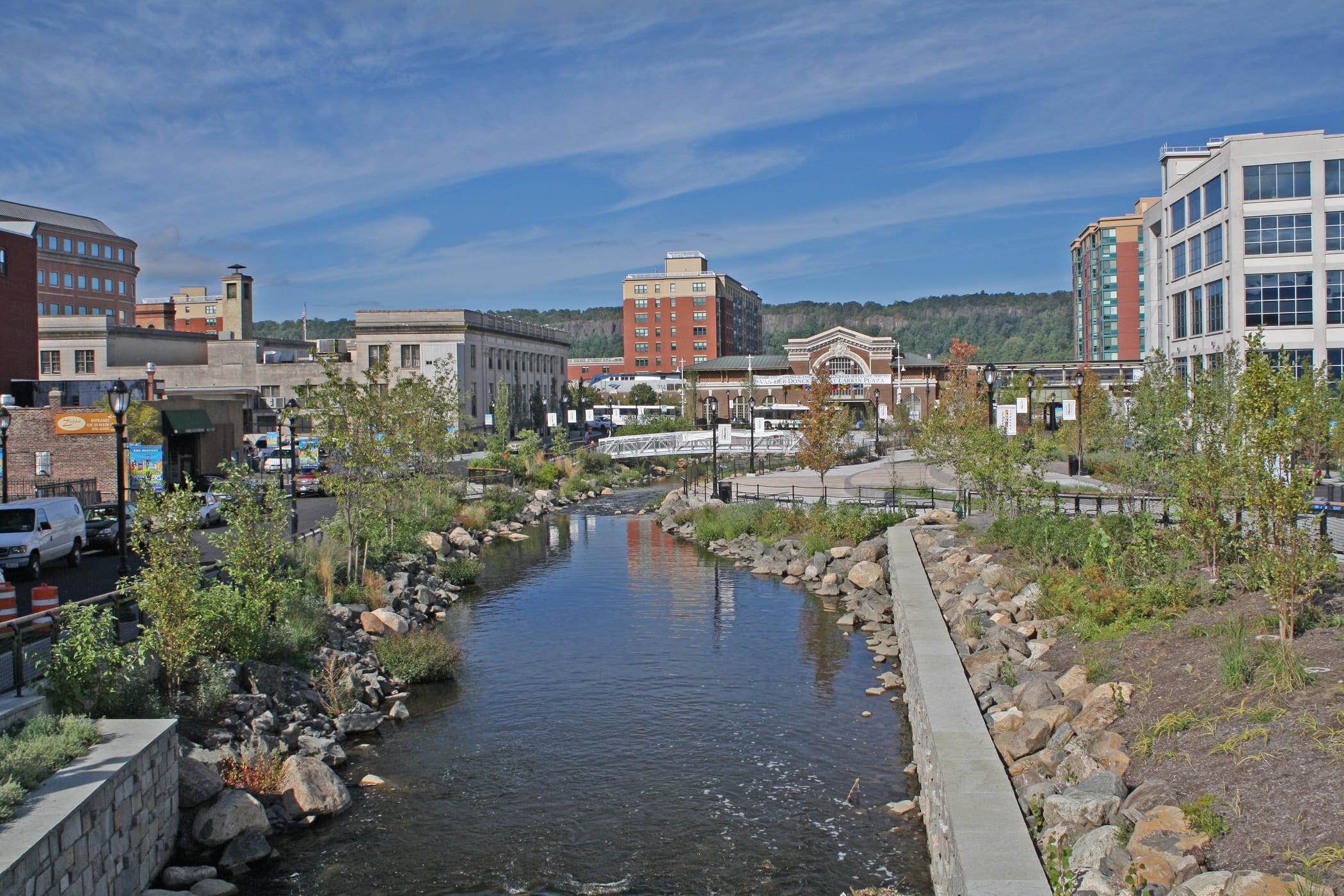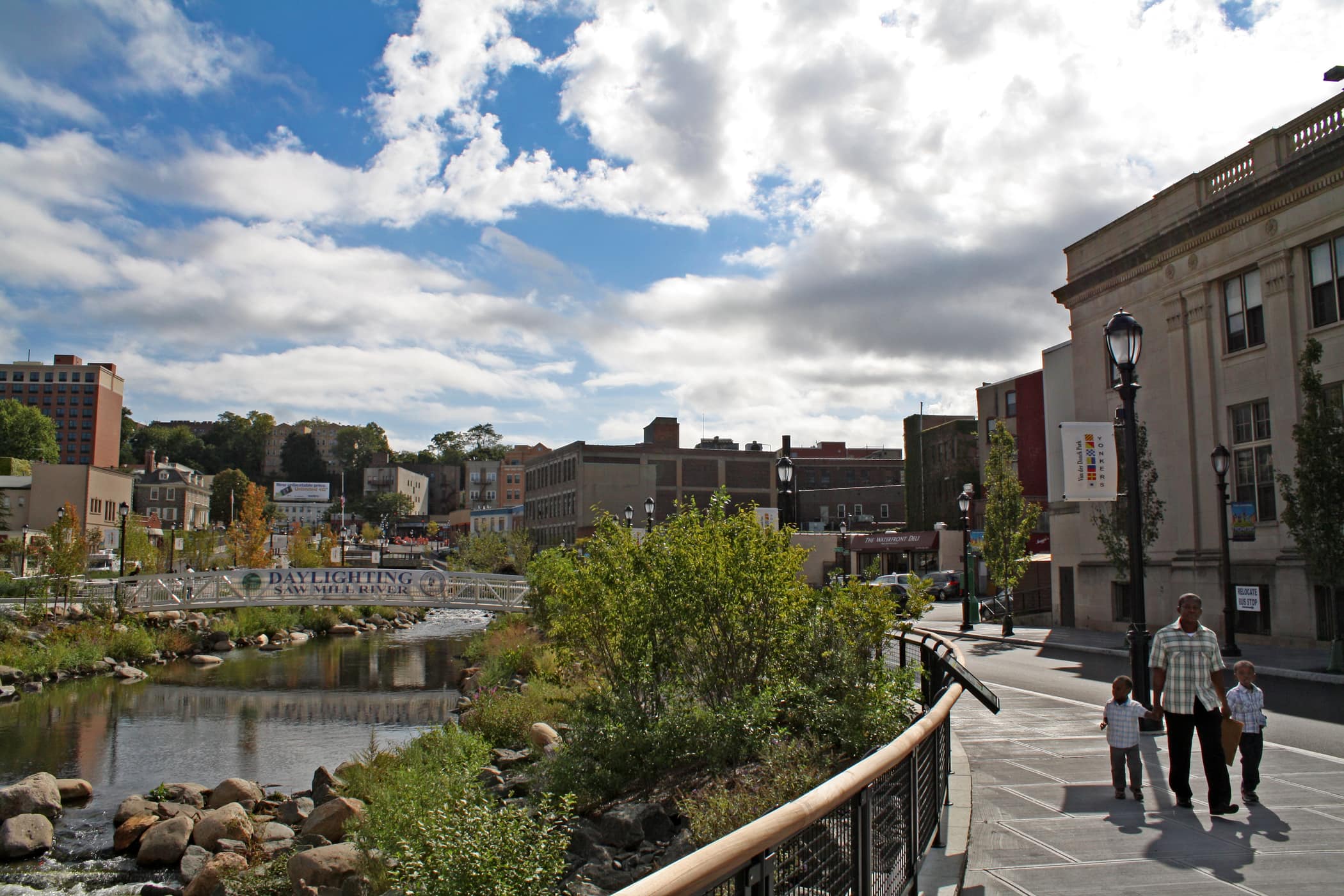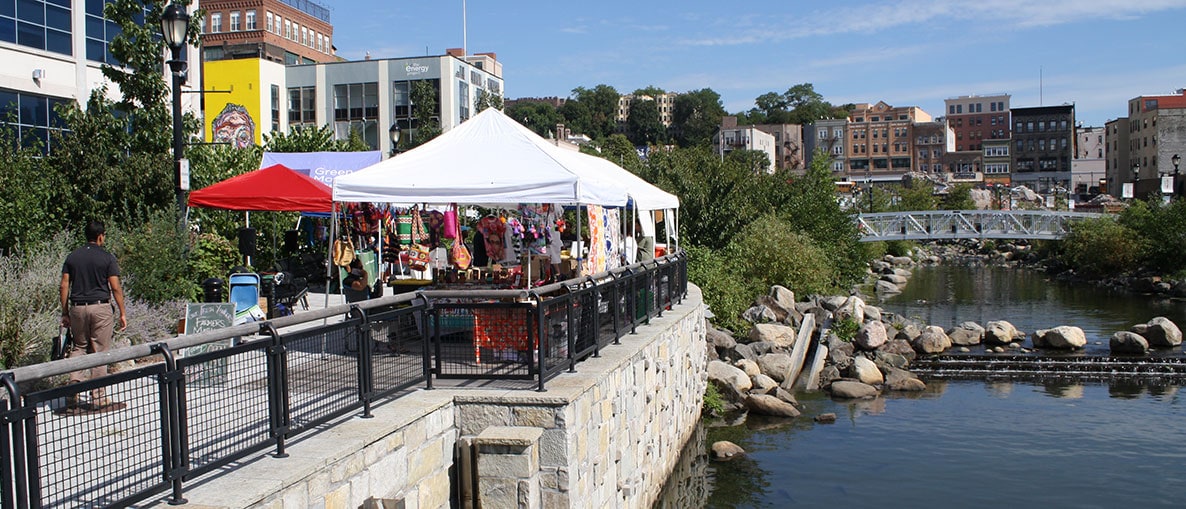 Scenic Hudson spearheaded the "daylighting" (uncovering) of the Saw Mill River that forms the centerpiece of this exciting urban oasis.
YONKERS, Westchester County — When is a river not a river? When it's buried beneath pavement, as the Saw Mill River was in downtown Yonkers for most of the 20th century. Scenic Hudson took initial steps to demonstrate the feasibility of "daylighting" this important Hudson River tributary and partnered with local groups to convince city officials to launch this revolutionary project. Today, a rippling Saw Mill is the centerpiece of this park that replaced an unsightly parking lot. It's an excellent place to relax and enjoy nature — including eels, which are making a comeback in the resurrected river.
Activities
More to Explore
Yonkers' Hudson River Museum offers changing art exhibits, a planetarium and restored 19th-century mansion. The centerpiece of historic Untermyer Gardens, also in the city, is an extraordinary Indo-Persian walled garden featuring numerous fountains and waterways.