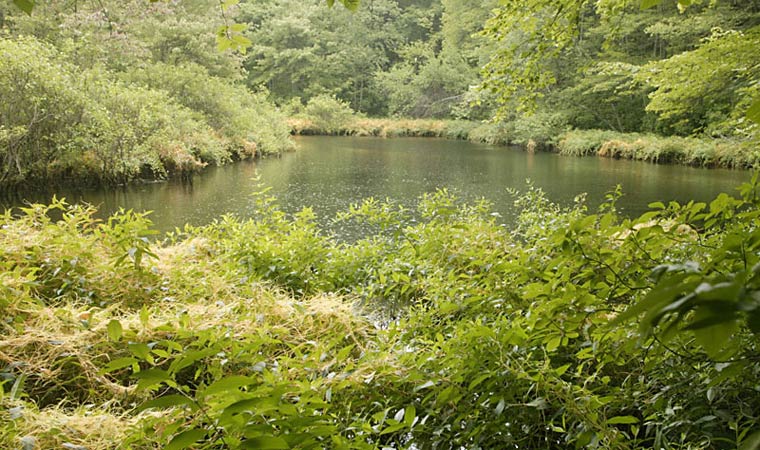 Photo by Michael Nelson
Cortlandt, Westchester County (352 acres)—The 5.2 miles of trails in this park co-owned by Scenic Hudson, the Town of Cortlandt and Westchester County offer exciting opportunities to explore forests, rock ridges, streams and wetlands, as well as the myriad wildlife dependent upon them. Hudson Highlands Gateway Park is managed by the Town of Cortlandt, with trails maintained in cooperation with the New York-New Jersey Trail Conference. For inquiries about the park, contact the Town of Cortlandt at 914-734-1050.
Park Features
Bird watching/nature study
Dog walking (on leash)
Fishing
Hiking
Picnicking
X-country skiing & snowshoeing (ungroomed trails)
When to visit
Year-round daily dawn to dusk.
Directions & Map
Off Route 9 in Annsville, take Highland Avenue and turn left on Sprout Brook Road. Two parking areas are available; one is temporarily shared with Sprout Brook Park, 0.3 miles from the intersection of Sprout Brook Road and Highland Avenue, just past and on the same side as the athletic fields. Cross road and enter park through the gap in guardrail. Universally accessible parking area is at the end or Doris Lee Drive. Park on gravel in front of fence.View Larger Map
More to Explore — Nearby Parks