Travelers whizzing along Route 17 — perhaps on their way to or from hikes in Harriman or Sterling Forest State parks — may have noticed that a portion of the road in Rockland County is now named the Thurgood Marshall Memorial Highway. Certainly, America's first African American Supreme Court justice is worthy of the honor, but why this particular stretch of pavement?
The answer: It runs through a community where he played a prominent role in ending a longstanding injustice. (It also turns out the road helped settle the issue.)
Then a lawyer with the NAACP, Marshall came to Hillburn in 1943 to represent parents of African American children seeking to end school segregation. While all white and several dozen African American students attended the modern Main School, the majority of African American youth and no whites were taught at the substandard Brook School, which lacked indoor plumbing as well as a library and adequate playground facilities. The district maintained that children were assigned to the schools solely based on geography. Marshall contended that the boundary line had been drawn to establish segregation, which New York had abolished in schools in 1938.
Marshall drafted a petition to the state Commissioner of Education requesting an end to Hillburn's segregation. Before receiving news of his decision, in September 1943, Brook School parents tried to enroll their children in the Main School (which was large enough to accommodate all of the district's students). When the district refused, they boycotted by pulling their children out of classes — and were each fined $10 for truancy. However, the district did agree to abide by the state commissioner's verdict. Received on October 12, it stated: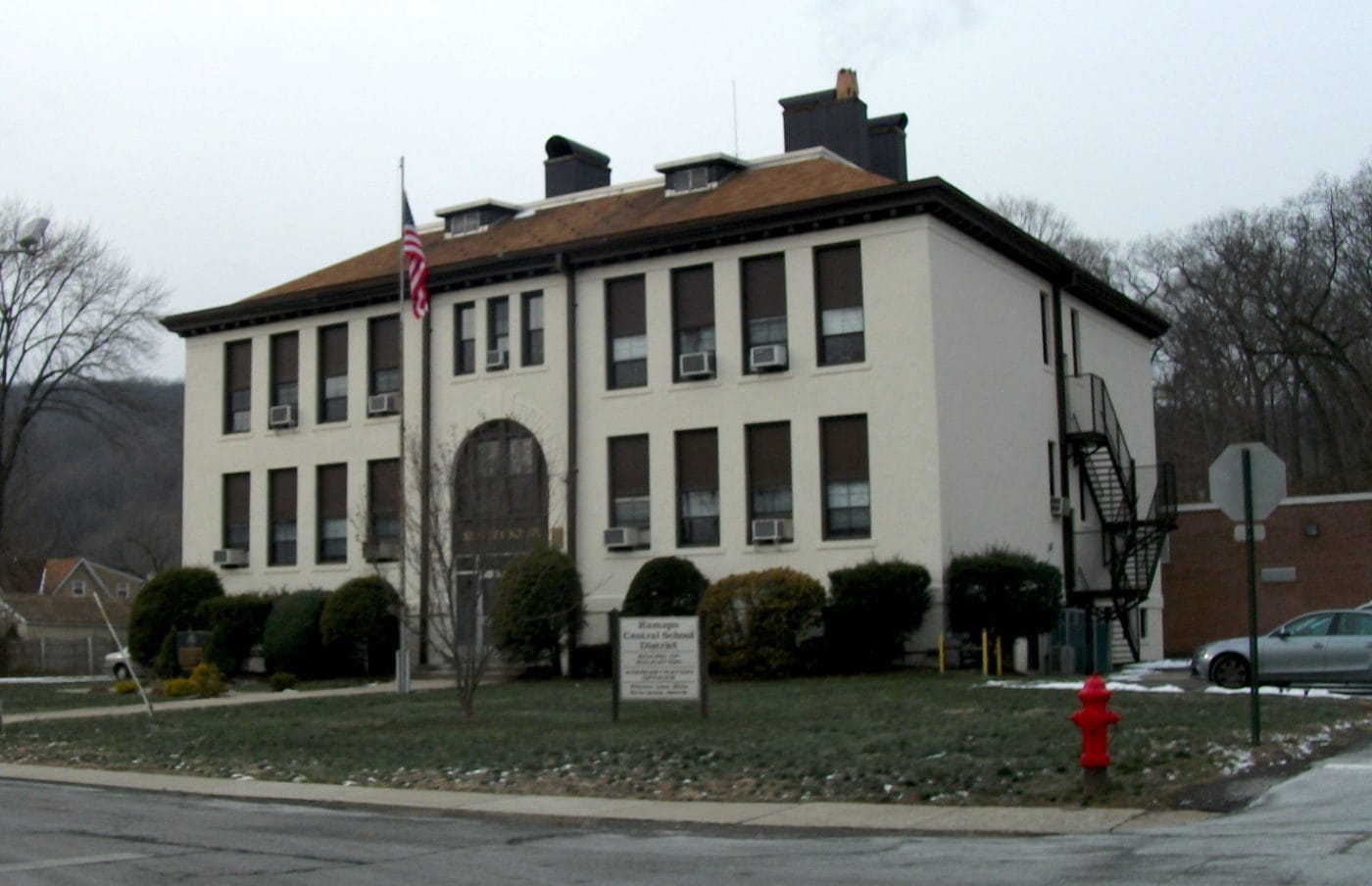 "It appears that the effect of the present line drawn by the board of education between the Brook School zone and the Main School zone is to maintain the Brook School entirely for Negro children. A slight revision of this dividing line, through the utilization of State Highway 17 as a boundary line for the full length of the district, would remove the issue of segregation…"
The Brook children entered their new school on October 18. In many ways, it was a hollow victory — most white parents immediately pulled their children out of Main and sent them to nearby private schools. But as one local historian writes, "Slowly the white children returned. There also began an almost immediate healing that has continued to the present as young and old alike found that it was possible to live, work and play together."
A decade later, following Thurgood Marshall's forceful arguments, the U.S. Supreme Court rendered a unanimous verdict in Brown v. Board of Education of Topeka —declaring that racial segregation in America's public schools was unconstitutional.
Along with the renamed section of Route 17, a plaque outside the Main School, today the administrative building for the Suffern Central School District, describes Marshall's local and national legacy in the Civil Rights movement.
In his stirring speech accepting the prestigious Liberty Award on July 4, 1992, Marshall noted the limits of the law to end inequality: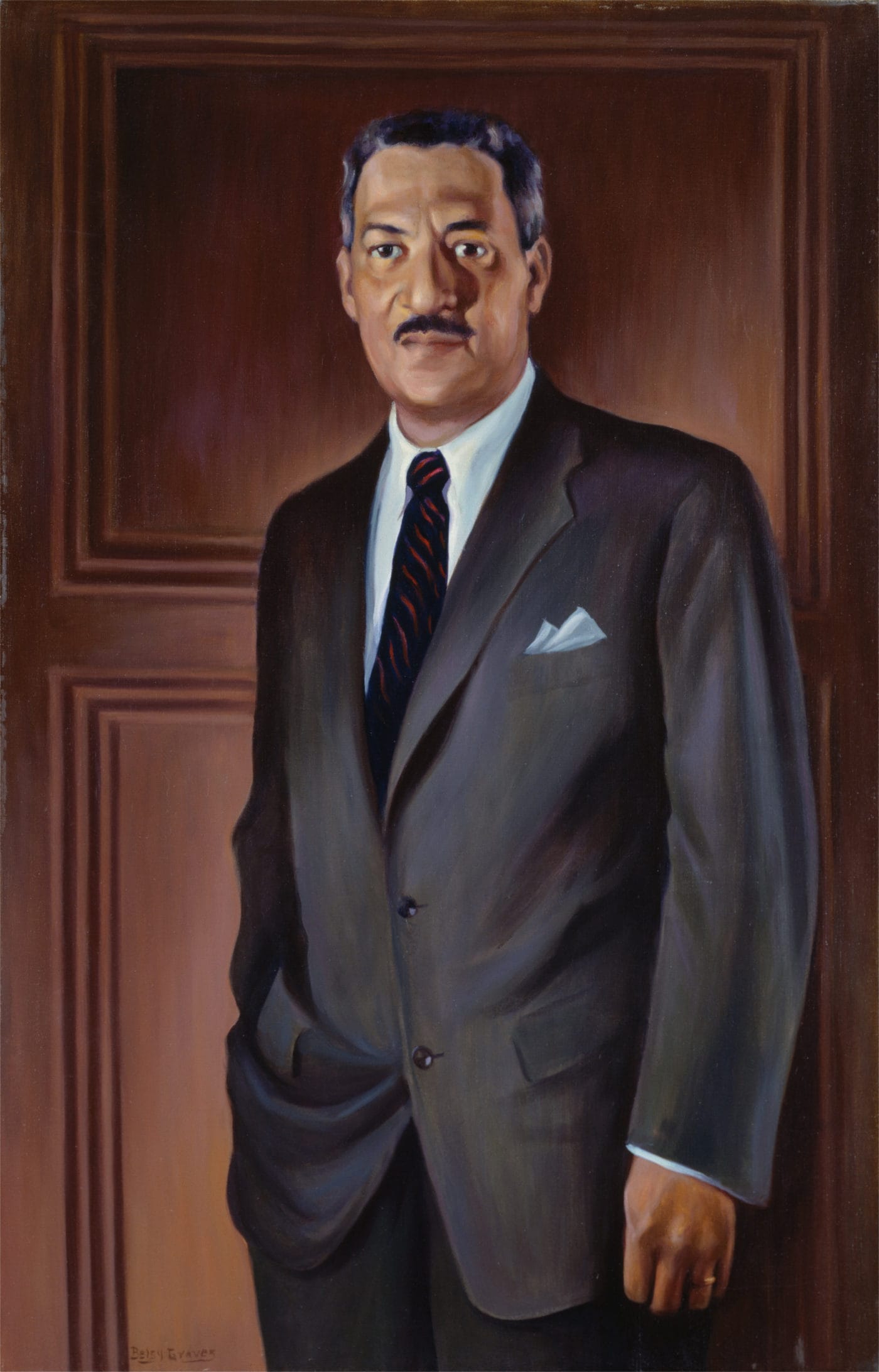 "The legal system can force open doors and sometimes even knock down walls. But it cannot build bridges. That job belongs to you and me. Afro and White, rich and poor, educated and illiterate, our fates are bound together. We can run from each other but we cannot escape each other. We will only attain freedom if we learn to appreciate what is different and muster the courage to discover what is fundamentally the same. America's diversity offers so much richness and opportunity. Take a chance, won't you? Knock down the fences that divide. Tear apart the walls that imprison. Reach out, freedom lies just on the other side. We should have liberty for all."