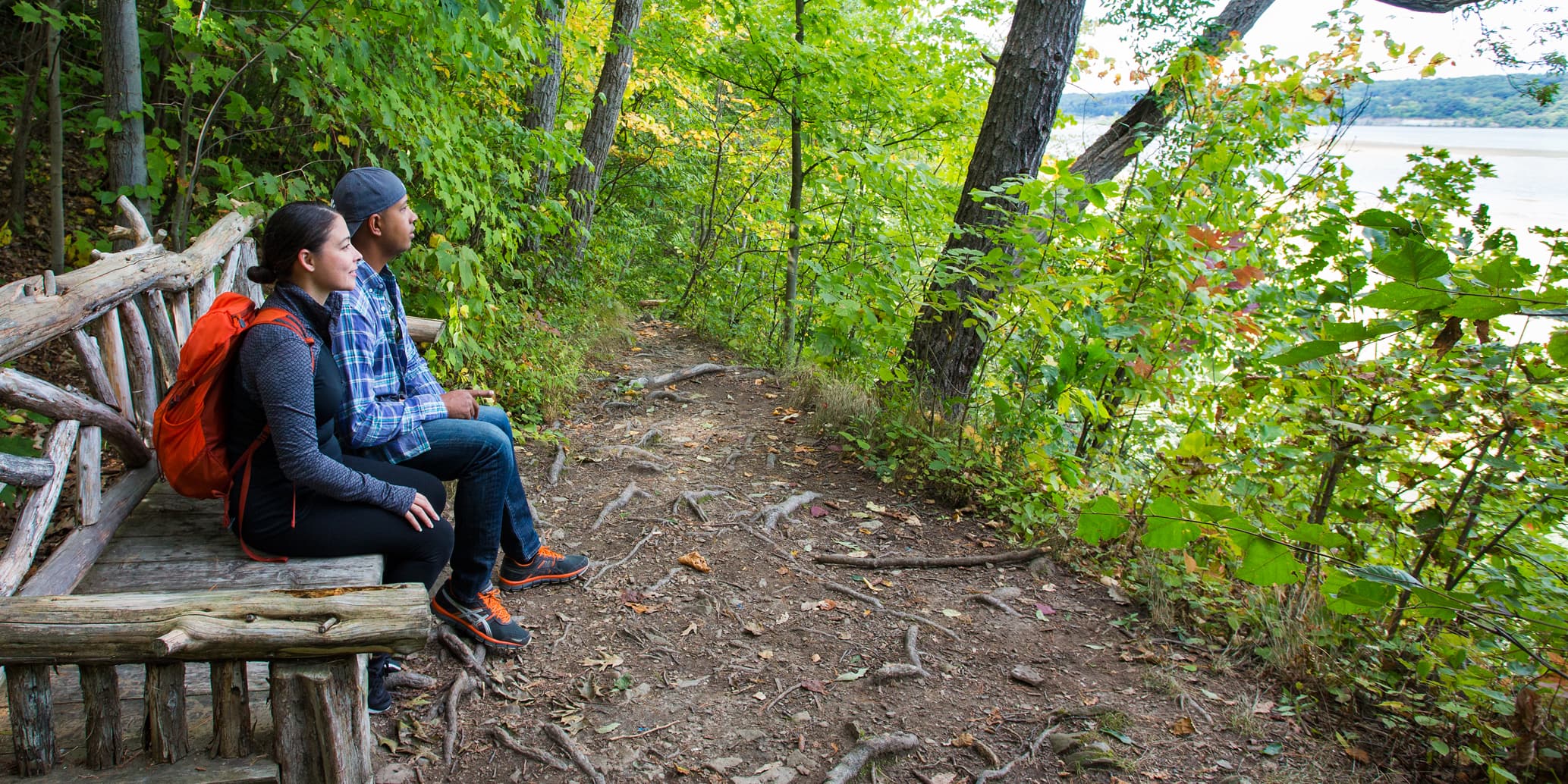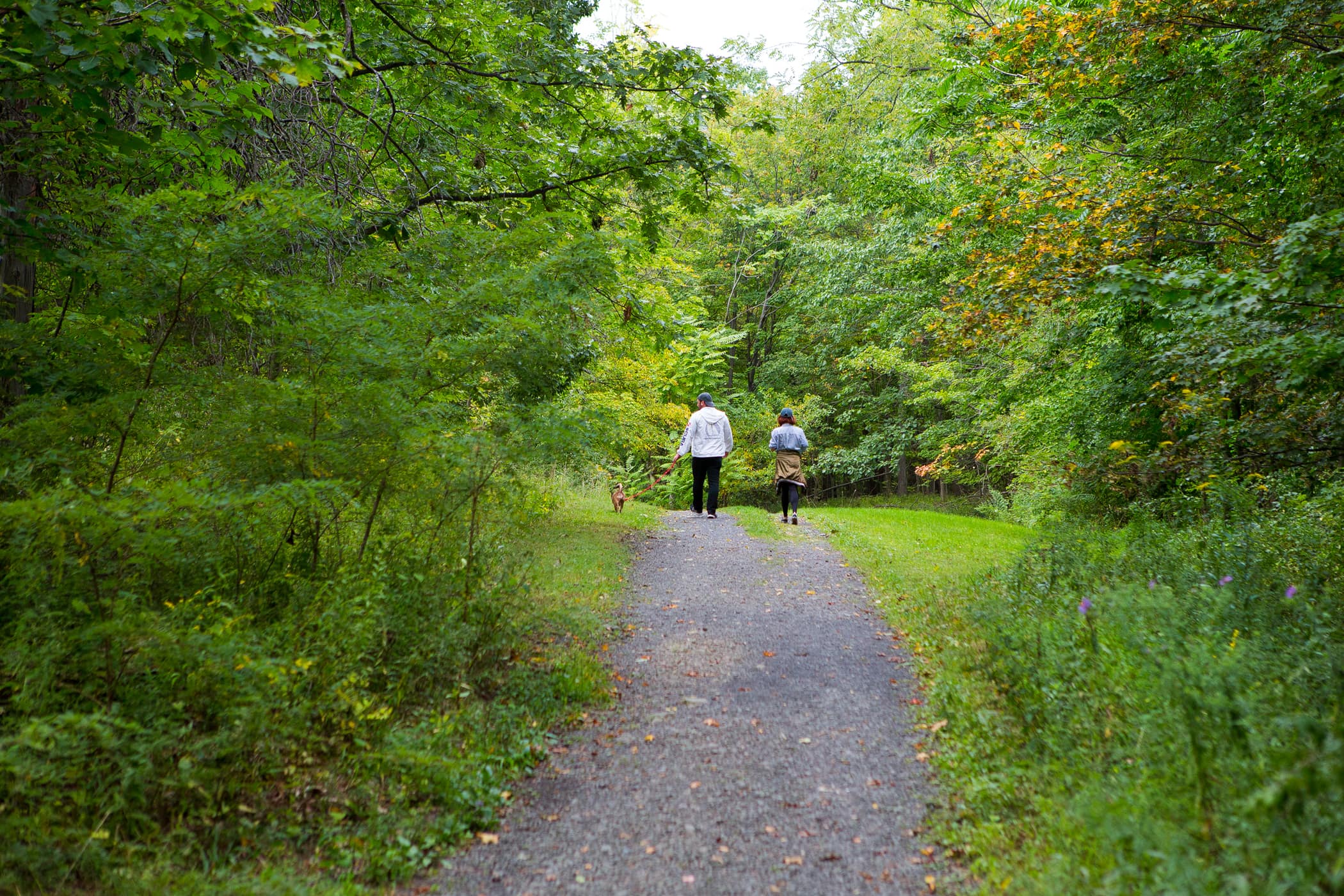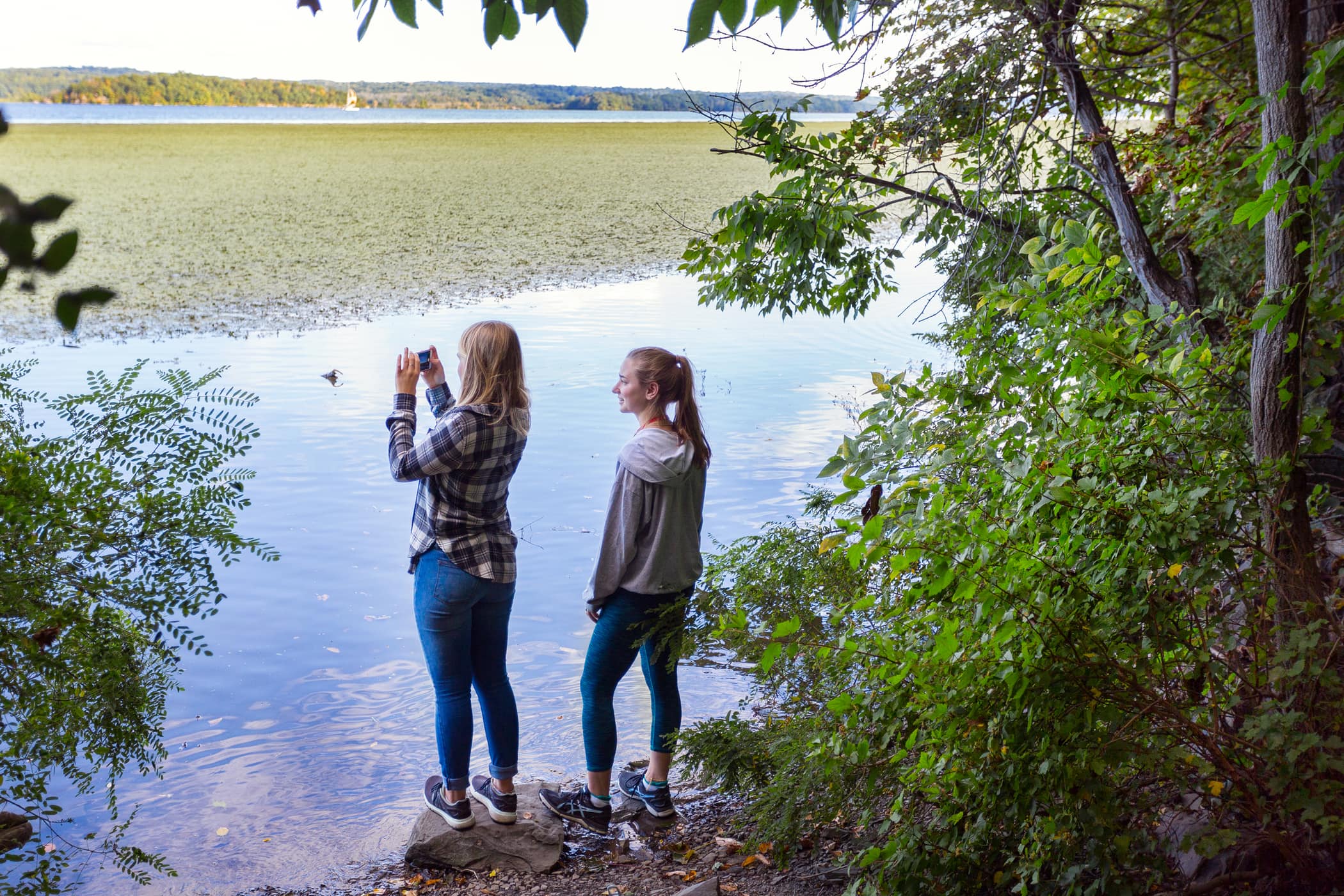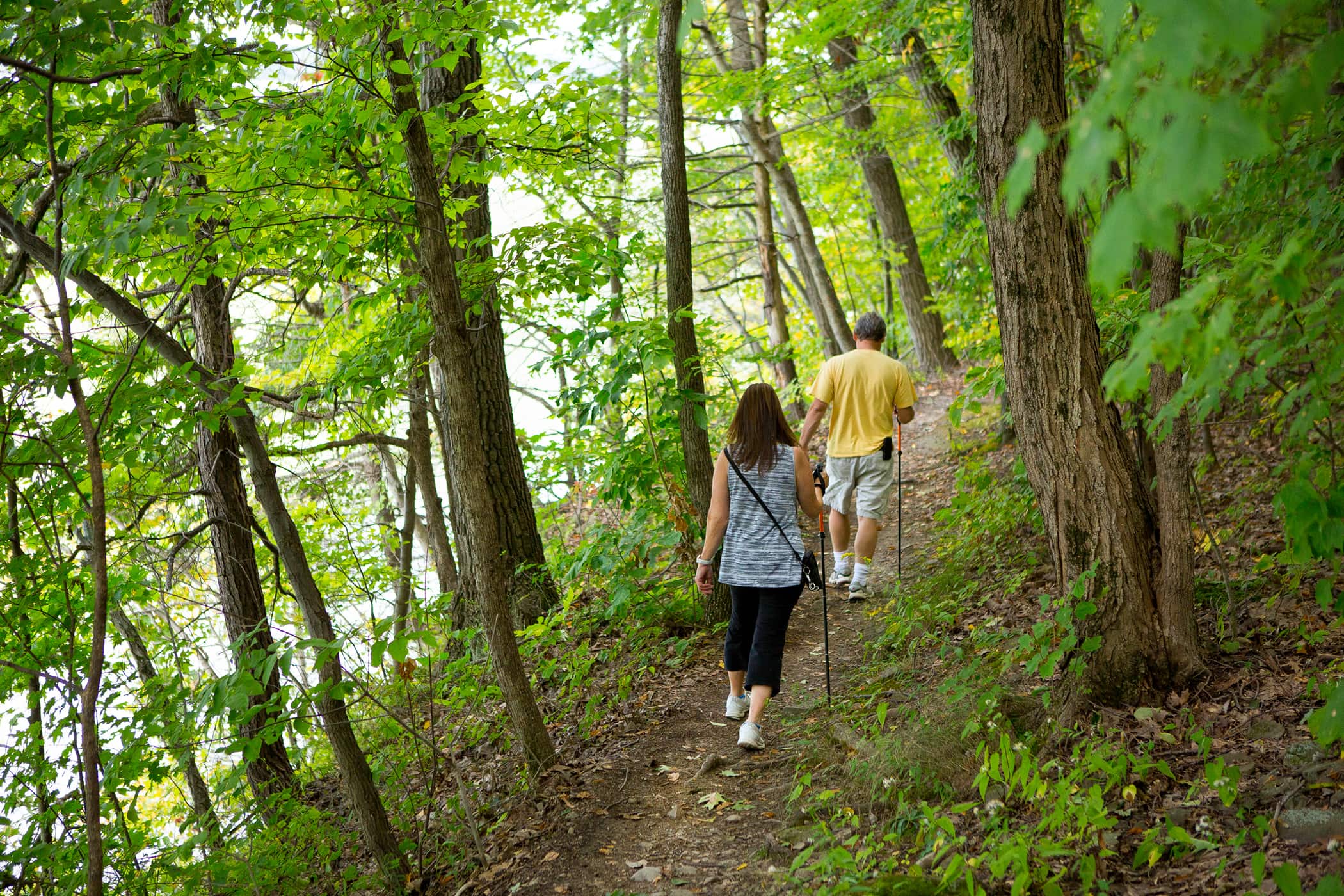 Natural variety with a touch of the past.
GLASCO, Ulster County (149 acres) — If you crave nature in all its guises, head to Falling Waters Preserve. Its scenic treasures include a meadow with outstanding views of the Catskills, a couple of picturesque waterfalls and rock ledges that slant precipitously into the river. The preserve also contains the remains of the Mulford ice house, a windowless building that held 10,000 tons of ice "harvested" annually from the river and destined for shipment to New York City during warmer months in pre-refrigerator days.
Free and open year-round, sunrise to sunset.
Discovering Falling Waters Preserve
A short film by Jon Bowermaster/Oceans 8 films, music by Meena Ysanne.
---
HEALTH AND SAFETY

The health and safety of park visitors remains one of our top priorities. In light of the ongoing COVID-19 endemic, all special events and group outings must be pre-approved. To coordinate one, please fill out this form and email Anthony Coneski.

Thanks for doing your part to protect yourself and others so we can continue to make Scenic Hudson parks and preserves available for all.
Activities
More to Explore
Shops, galleries and restaurants in downtown Saugerties make it a fun place for a stroll. Nearby at Opus 40, artist Harvey Fite relied solely on hand-powered tools to turn thousands of shards of rock left in a former bluestone quarry into one of the biggest — and most unique — sculptures in the US.