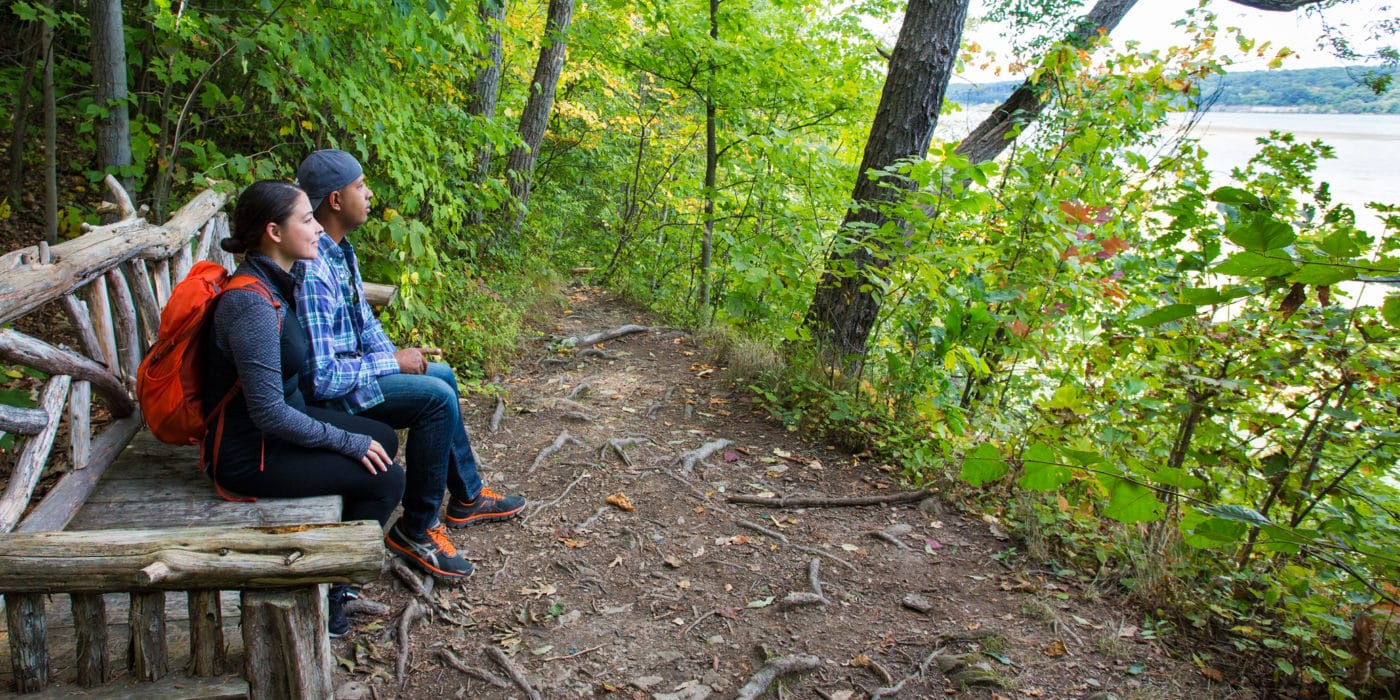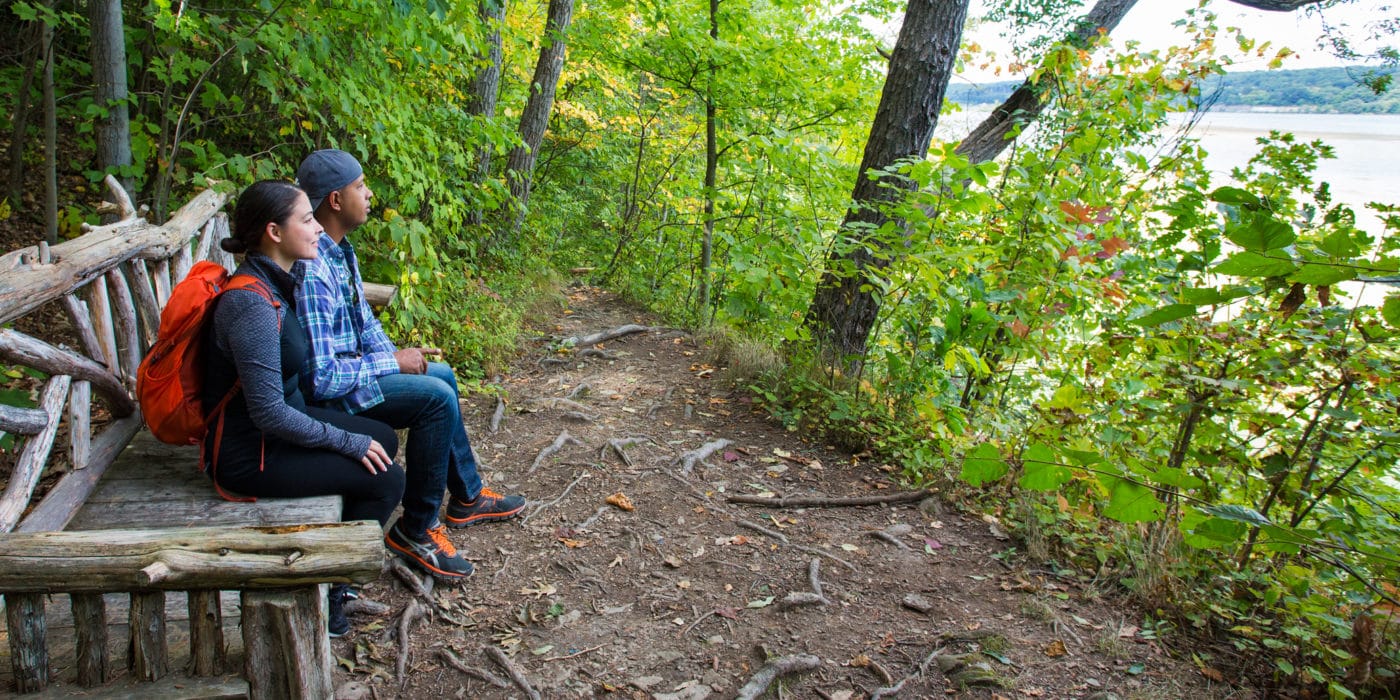 Natural variety with a touch of the past.
GLASCO, Ulster County (149 acres) — If you crave nature in all its guises, head to Falling Waters Preserve. Its scenic treasures include a meadow with outstanding views of the Catskills, a couple of picturesque waterfalls and rock ledges that slant precipitously into the river. The preserve also contains the remains of the Mulford ice house, a windowless building that held 10,000 tons of ice "harvested" annually from the river and destined for shipment to New York City during warmer months in pre-refrigerator days.
Free and open year-round, sunrise to sunset.
Discovering Falling Waters Preserve
A short film by Jon Bowermaster/Oceans 8 films, music by Meena Ysanne.
---
IMPORTANT COVID-19 SAFETY UPDATES
The safety of our park visitors is our top priority. Due to COVID-19, we continue to require that all group visits be pre-approved (please fill out this form and email Anthony Coneski to coordinate a group visit).
Starting Monday, May 24, Scenic Hudson is adopting outdoor safety guidelines that align with the recommendation of the Centers for Disease Control and Presentation (CDC) and New York State:
Vaccinated individuals are no longer required to wear a mask in most settings, but we do recommend that everyone wear masks in large public groups. 
Unvaccinated individuals, under both CDC and NYS guidance, must wear masks in all public settings.
LET'S PROTECT WHAT WE LOVE
We are committed to making Scenic Hudson parks safe, inclusive, accessible, and enjoyable for ALL PEOPLE regardless of their background, gender, age, ability, orientation, and other differences.

There have been recent reports of vandalism at Falling Waters Preserve. The Scenic Hudson Parks Team is regularly on site at this park. In addition to repairing damaged signs and other vandalism, we report incidents to the Sheriff and other relevant authorities as needed.

PARK SAFETY CONCERNS:
(845) 473 4440 ext. 247
info@ScenicHudson.org
EMERGENCIES: Dial 911
Activities
Single Park Map
Get Directions
Featured content and resource list – click pencil to add content
More to explore
Shops, galleries and restaurants in downtown Saugerties make it a fun place for a stroll. Nearby at Opus 40, artist Harvey Fite relied solely on hand-powered tools to turn thousands of shards of rock left in a former bluestone quarry into one of the biggest — and most unique — sculptures in the US.