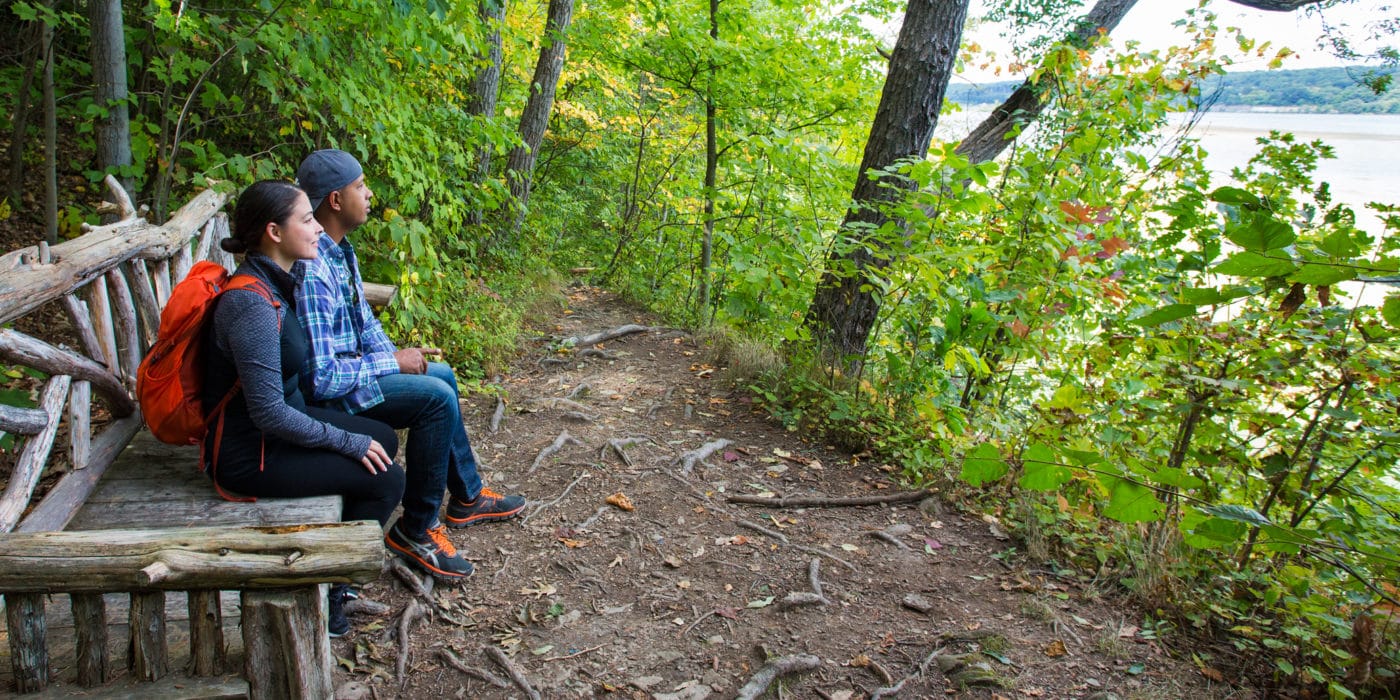 Natural variety with a touch of the past.
GLASCO, Ulster County (149 acres) — If you crave nature in all its guises, head to Falling Waters Preserve. Its scenic treasures include a meadow with outstanding views of the Catskills, a couple of picturesque waterfalls and rock ledges that slant precipitously into the river. The preserve also contains the remains of the Mulford Ice House, a windowless building that held 10,000 tons of ice "harvested" annually from the river and destined for shipment to New York City during warmer months in pre-refrigerator days.
Free and open year-round, sunrise to sunset.
Activities
Dog walking on leash
Fishing
Hiking
Walking
Wildlife watching
X-country skiing & snowshoeing
Single Park Map
Get Directions
Featured content and resource list – click pencil to add content