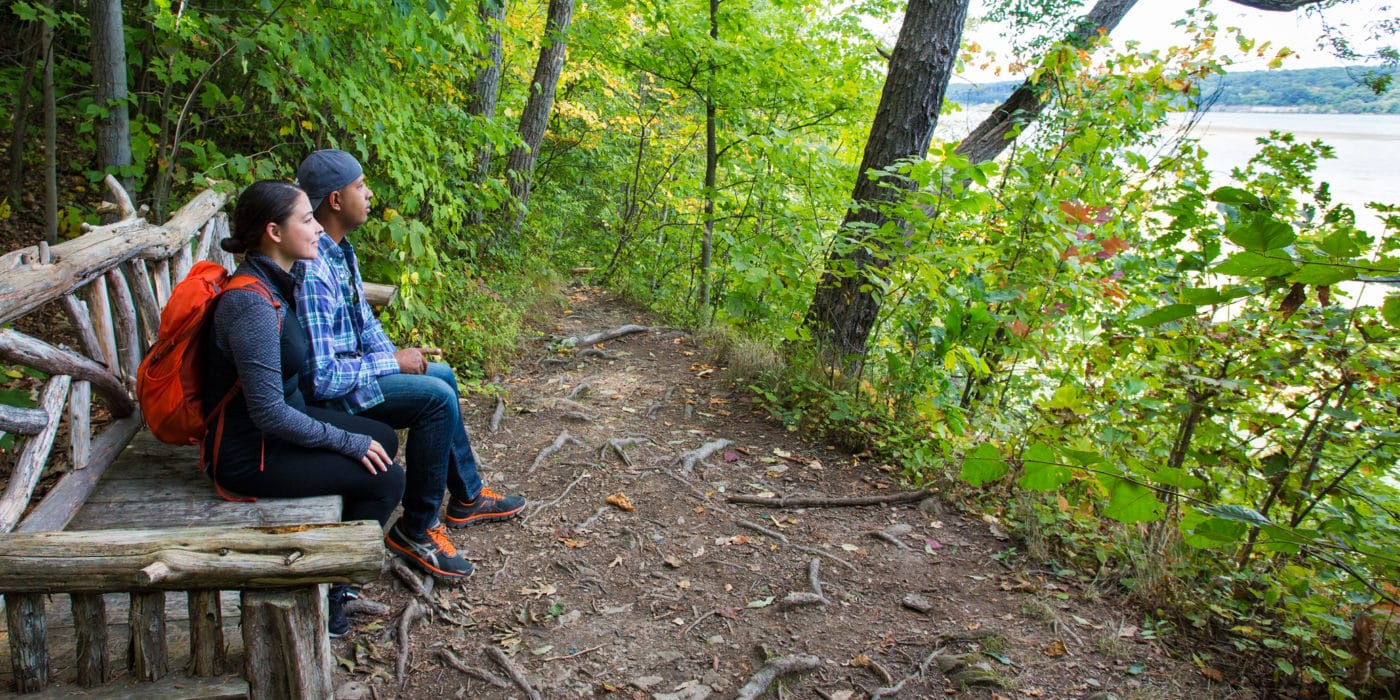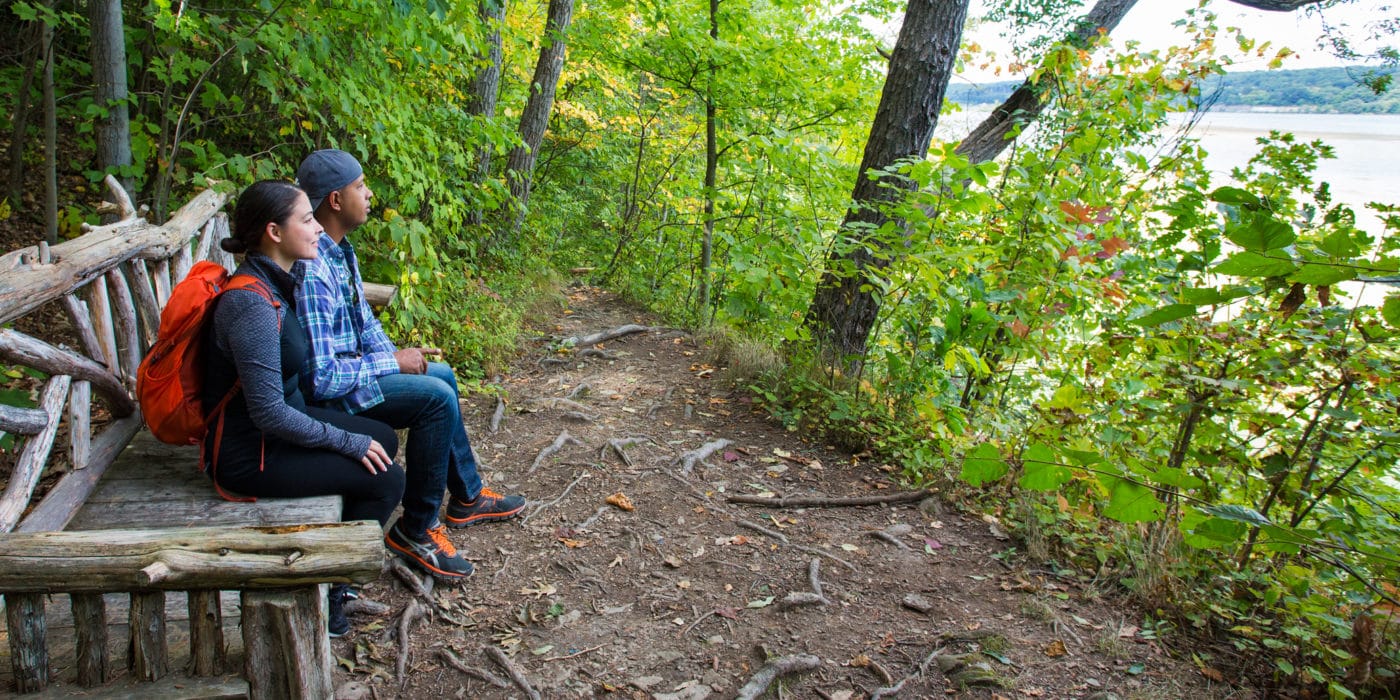 Variedad natural con un toque de historia.
GLASCO, Condado Ulster (149 acres) — Si anhela la naturaleza en todos sus aspectos, le invitamos a visitar la reserva Falling Waters. Entre sus escénicos tesoros encontrará un campo con vistas excepcionales de las montañas Catskill, un par de cascadas pintorescas y salientes rocosos con pendientes abruptas hasta el río. La reserva contiene asimismo las ruinas de la Mulford Ice House, una construcción sin ventanas donde se solían almacenar las 10.000 toneladas de hielo que se sacaban del río cada año y se enviaban a la ciudad de Nueva York durante los meses más cálidos cuando aún no existía la refrigeración.
Acceso gratuito y abierto todo el año del amanecer al atardecer.
Descubre Falling Waters
Cortometraje de Jon Bowermaster/Oceans 8 films (en inglés), con música de Meena Ysanne
Aviso Importante Sobre Seguridad Ante el COVID-19
La seguridad de las personas visitantes ante la persistencia en casos de COVID sigue siendo de suma prioridad para Scenic Hudson. Toda visita de grupo debe ser aprobada de antemano (favor llenar este formulario y escribir a Anthony Coneski para coordinar una visita).
Aunque el CDC y el Estado de Nueva York ya no requieren el uso de mascarillas en lugares abiertos, rogamos a las personas visitantes que no se hayan vacunado y a los grupos grandes considerar el uso de las mismas, pues el número de casos de COVID sigue aumentando en nuestra región.
Gracias por poner de su parte al protegerse y proteger a las demás personas para que podamos seguir brindando acceso a estos valiosos recursos para todas las personas.
Actividades
Single Park Map
Get Directions
Featured content and resource list – click pencil to add content
Para Explorar Más
Sus tiendas, galerías y restaurantes hacen del centro de Saugerties un lugar ameno para pasear. En el cercano Opus 40, el artista Harvey Fite se valió exclusivamente de herramientas manuales para transformar miles de fragmentos de piedra residuales en una cantera de piedra azul en una de las esculturas más grandes — y peculiares — de Estados Unidos.