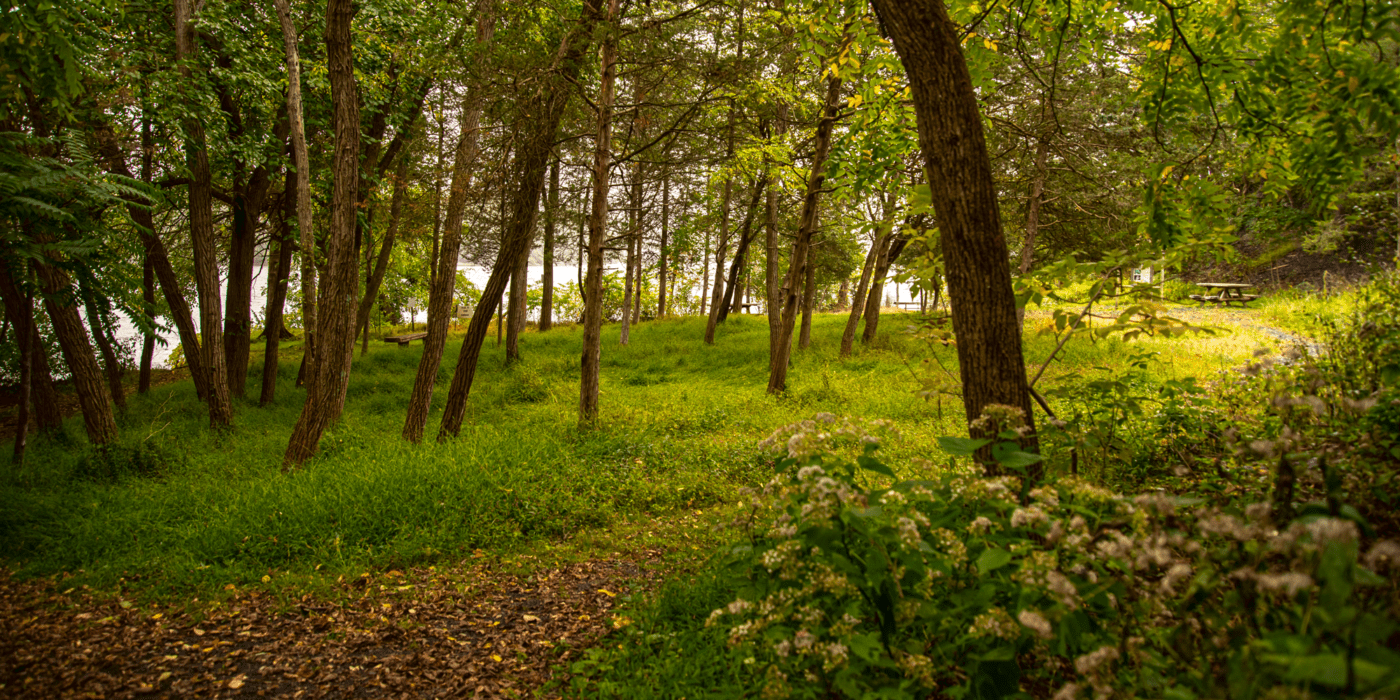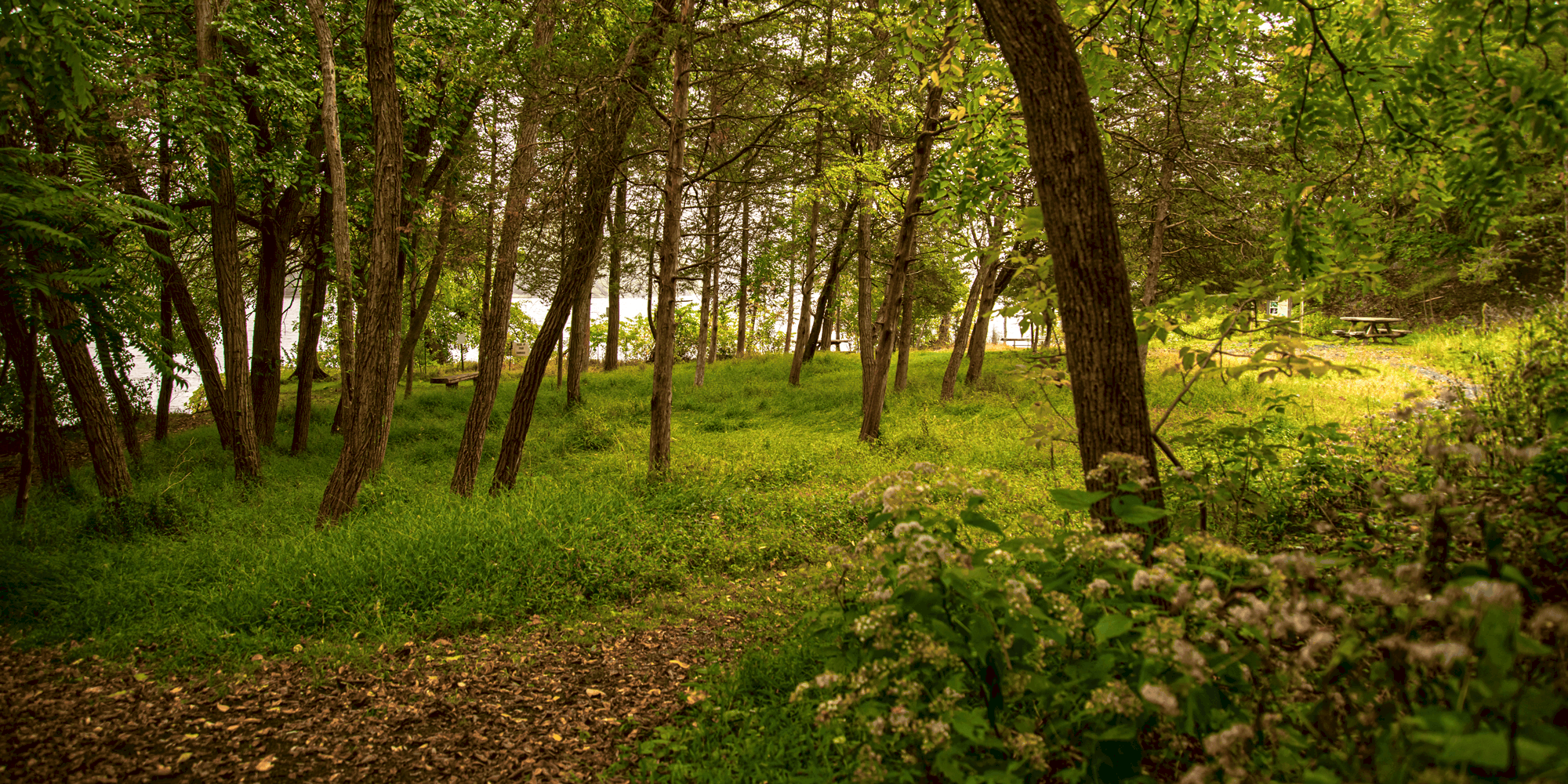 Un humedal lleno de vida, vistas ribereñas espectaculares y un destino para picnic a orillas del río.
COXSACKIE, Condado Greene (7 acres) — Llamado así para avisar a los navegantes que estaban a mitad de camino (es decir a cuatro millas) entre Hudson y Coxsackie, el parque de Four-Mile Point brinda una variedad de aventuras al aire libre asombrosa, considerando su tamaño. Una plataforma de observación nos invita a estudiar el pantano Vosburgh, hábitat de un gran número de aves y anfibios. Le esperan vistas majestuosas del río Hudson desde el mirador sobre el risco. Y el resto es un paseo cuesta abajo hasta el plato fuerte: el río mismo, donde encaja bien tener una caña de pescar, un kayak o un picnic, estos no serán necesarios para poder gozar del esplendor escénico.
Acceso gratuito y abierto todo el año del amanecer al atardecer.
AVISO IMPORTANTE SOBRE SEGURIDAD ANTE EL COVID-19
La seguridad de las personas visitantes ante la persistencia en casos de COVID sigue siendo de suma prioridad para Scenic Hudson. Toda visita de grupo debe ser aprobada de antemano (favor llenar este formulario y escribir a Anthony Coneski para coordinar una visita).
Aunque el CDC y el Estado de Nueva York ya no requieren el uso de mascarilla en lugares abiertos, rogamos a las personas visitantes que no se hayan vacunado y a los grupos grandes considerar el uso de la misma, pues el número de casos de COVID sigue aumentando en nuestra región.
Gracias por poner de su parte al protegerse y proteger a las demás personas; así podremos seguir brindando acceso a estos valiosos recursos para todas las personas.
Actividades
Single Park Map
Get Directions
Featured content and resource list – click pencil to add content
Para explorar más
El pintoresco centro de Catskill es un lugar idóneo para salir a restaurantes y de compras. Además puede visitar el Sitio histórico nacional Thomas Cole, hogar y estudio del fundador de la Escuela de pintura del Río Hudson, y dar un paseo por la Pasarela del río Hudson, donde podrá disfrutar de las vistas que inspiraron a Cole.