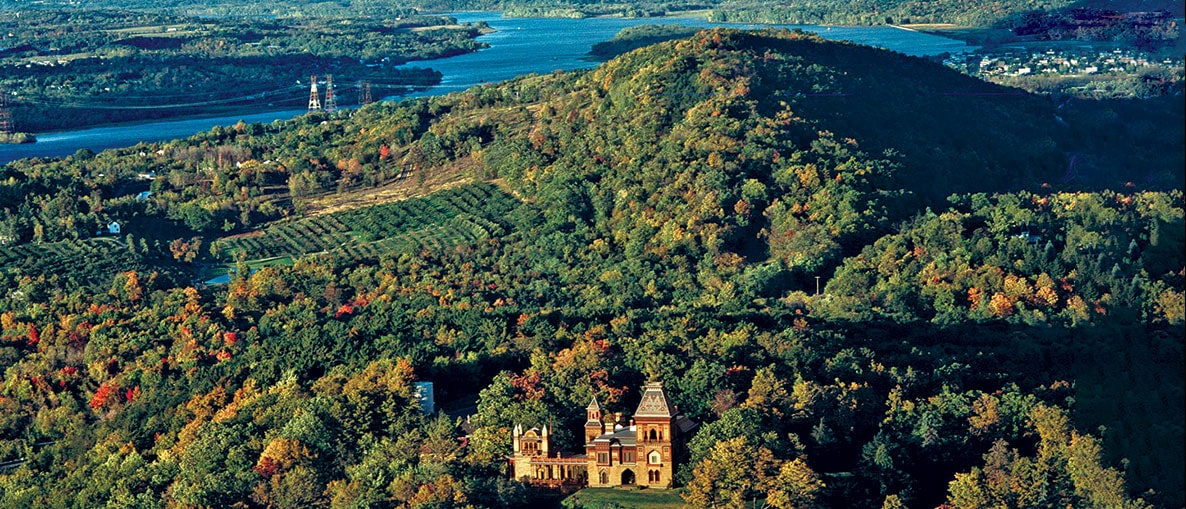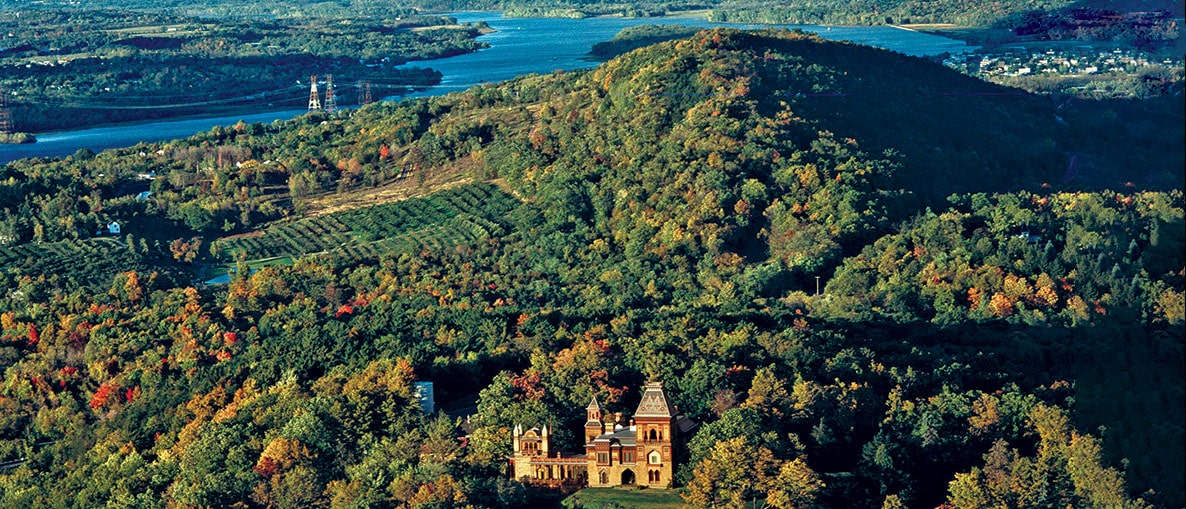 Safeguarding an artist's masterpiece.
HUDSON, Columbia County — "I can make more and better landscapes in this way than by tampering with canvas and paint in the studio," said Frederic E. Church, America's preeminent artist in the mid-19th century. He was speaking about the carriage roads he personally designed around Olana, his hilltop home, each crafted to take advantage of magnificent views of the Hudson River and distant Catskill Mountains. Scenic Hudson has worked with partners to conserve over 2,000 acres of forests and farm fields surrounding Olana, ensuring that visitors today can admire the same natural beauty that inspired Church.
Olana State Historic Site is owned by the NYS Office of Parks, Recreation and Historic Preservation and is one of the Hudson Valley's most important and impressive tourist destinations. For more information, visit Olana.org or call 518-828-0135.
Activities
Single Park Map
Get Directions
Featured content and resource list – click pencil to add content
More to Explore
The historic Main Streets in Hudson and Catskill feature myriad restaurants and shops. In the latter, visit the home of Thomas Cole, founder of the Hudson River School of painting (and Church's teacher). Enjoy views that inspired both artists by crossing the Hudson River Skywalk that connects their houses.