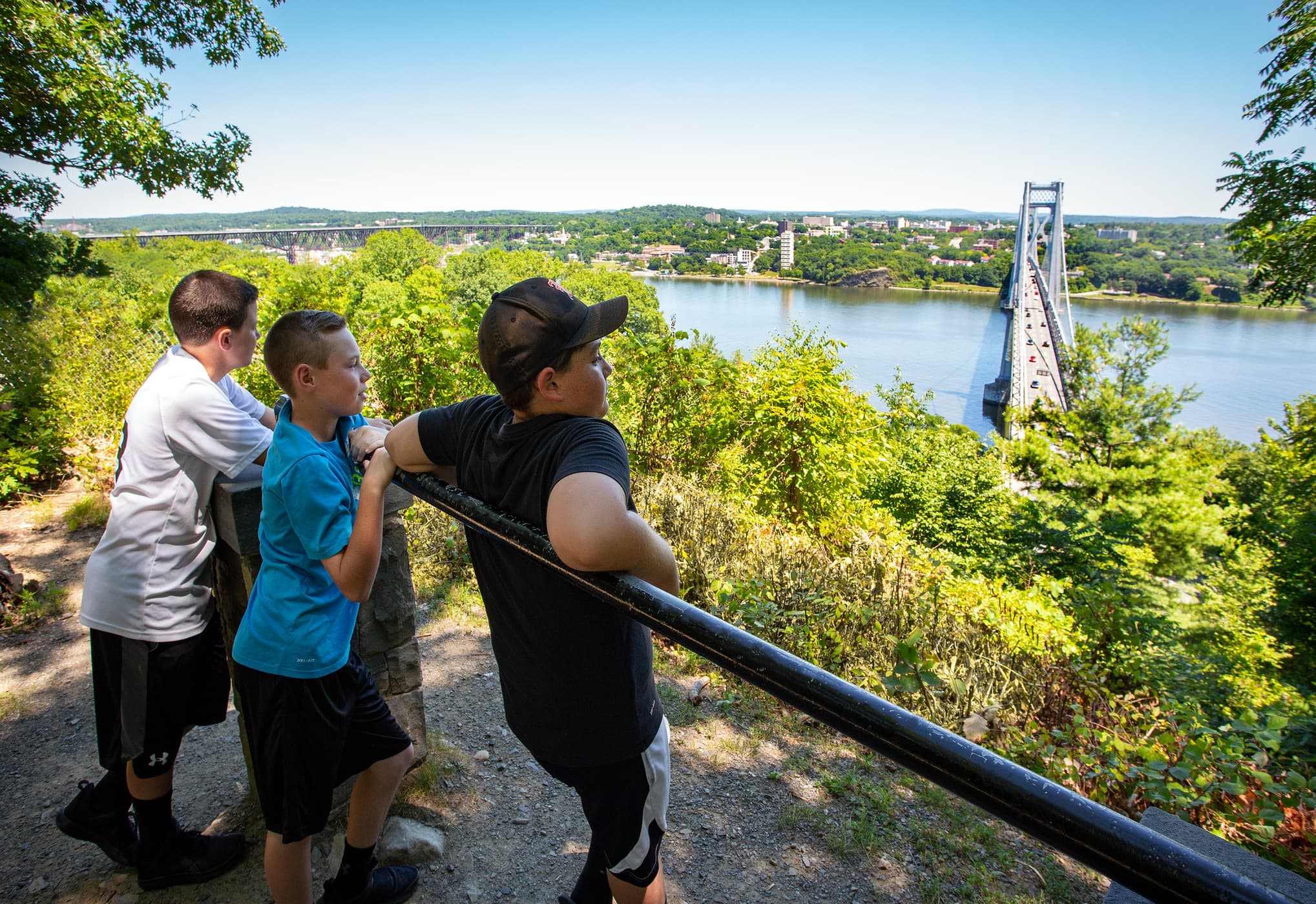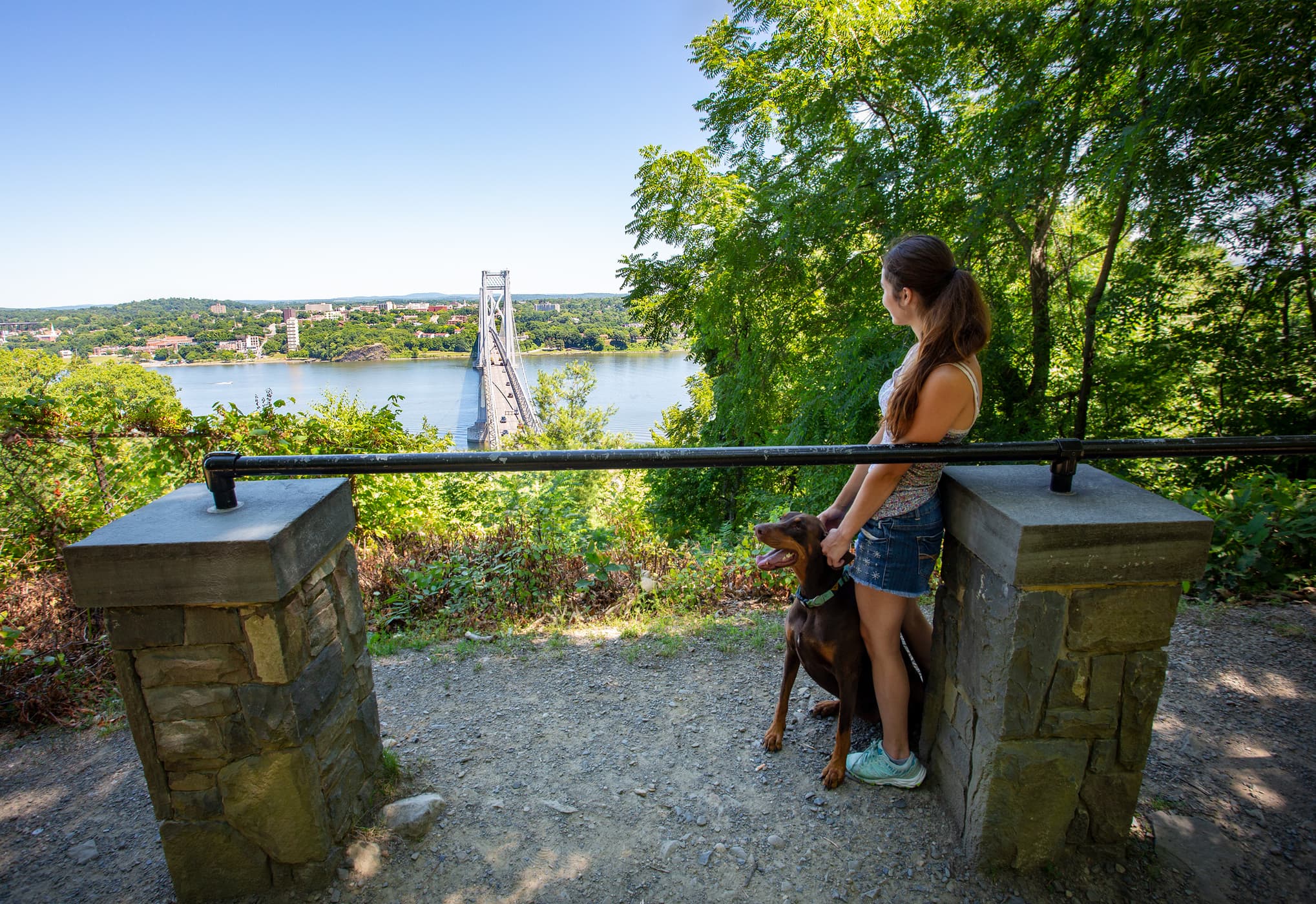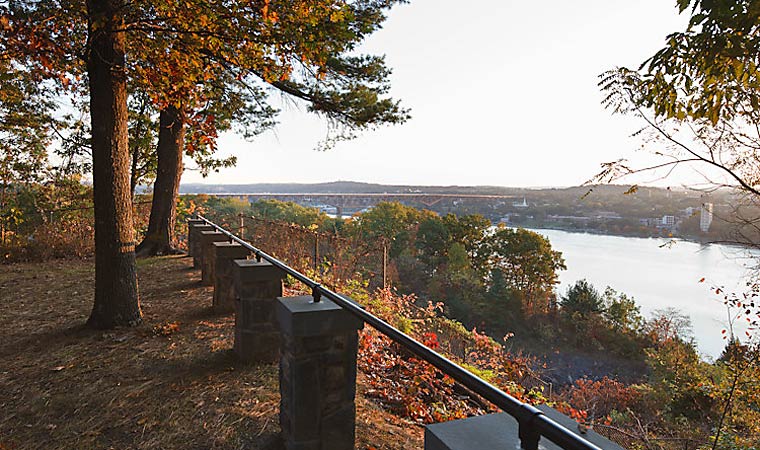 A fitting tribute to an inspirational woman.
HIGHLAND, Ulster County (251 acres) — It makes perfect sense we named this preserve after Scenic Hudson's guiding spirit, Frances "Franny" Reese (1917-2003), who dedicated much of her life to protecting the Hudson Valley's natural and historic treasures. After all, we conserved this magnificent bluff-top forest to prevent a massive residential development from destroying it.
Scenic Hudson conserved, created and manages Franny Reese State Park, which is owned by the New York State Office of Parks, Recreation and Historic Preservation.
Trails follow a historic carriage road that passes ruins of a 19th-century estate, while an overlook affords superb views of the Mid-Hudson Bridge and Walkway Over the Hudson. A link connects the park to the Walkway Loop Trail.
Free and open year-round, sunrise to sunset.
HEALTH AND SAFETY

The health and safety of park visitors remains one of our top priorities. In light of the ongoing COVID-19 endemic, all special events and group outings must be pre-approved. To coordinate one, please fill out this form and email Anthony Coneski.

Thanks for doing your part to protect yourself and others so we can continue to make Scenic Hudson parks and preserves available for all.
Activities
More to Explore
Reap the bounty at one of the myriad u-pick farms in Highland and surrounding communities. Across the river in Poughkeepsie, attractions include Locust Grove, the 200-acre estate of telegraph inventor Samuel Morse, and a superb collection of Hudson River School paintings at Vassar College's art museum.