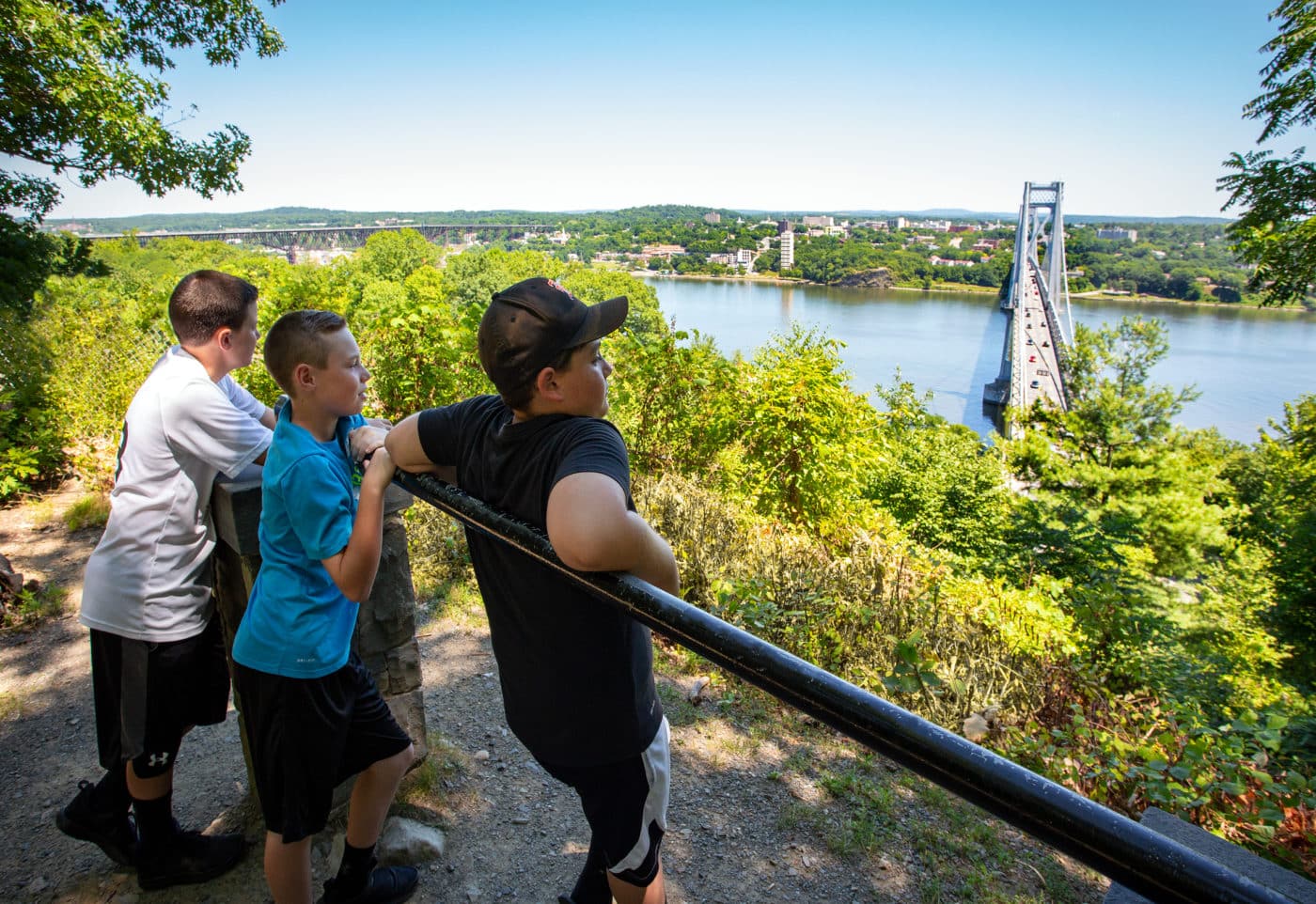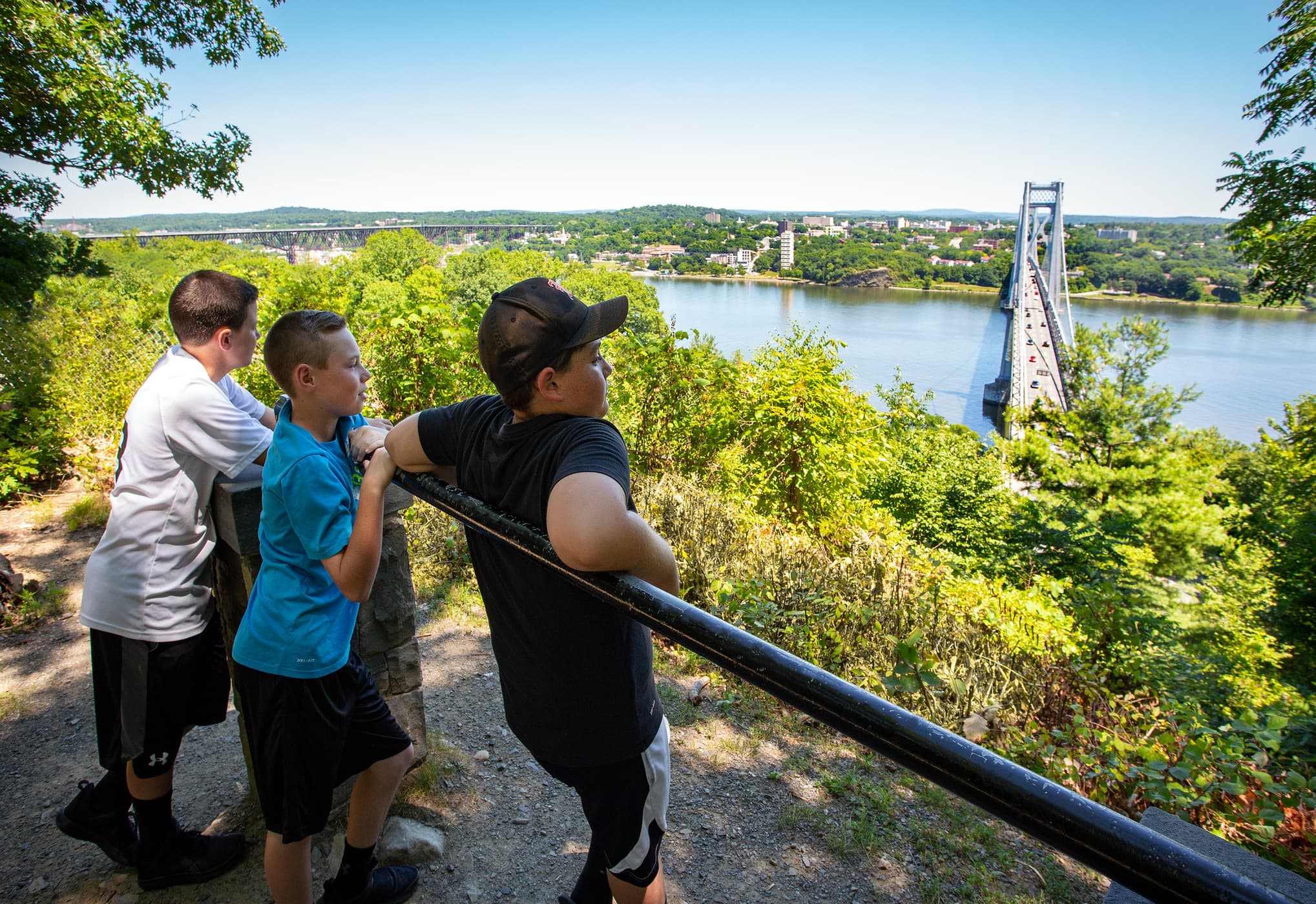 A fitting tribute to an inspirational woman.
HIGHLAND, Ulster County (251 acres) — It makes perfect sense we named this preserve after Scenic Hudson's guiding spirit, Frances "Franny" Reese (1917-2003), who dedicated much of her life to protecting the Hudson Valley's natural and historic treasures. After all, we conserved this magnificent bluff-top forest to prevent a massive residential development from destroying it. (Although it's now a state park, we continue to maintain it.) Trails follow a historic carriage road that passes ruins of a 19th-century estate, while an overlook affords superb views of the Mid-Hudson Bridge and Walkway Over the Hudson. A link connects the park to the Walkway Loop Trail.
Free and open year-round, sunrise to sunset.
Activities
Access via train
Dog walking on leash
Hiking
Mountain biking
Picnicking
Walkway Loop Trail link
Wildlife watching
X-country skiing & snowshoeing
Single Park Map
Get Directions
Featured content and resource list – click pencil to add content