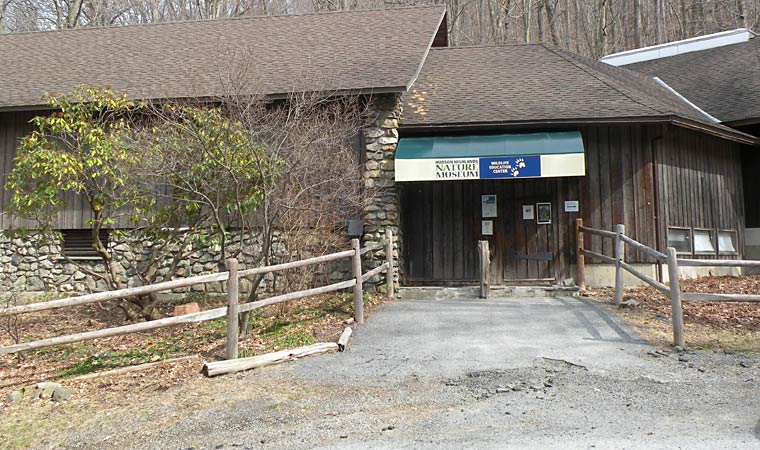 Museum visitors learn about the natural world around them at the Hudson Highlands Nature Museum.
Cornwall, Orange County (178 acres)—Scenic Hudson originally protected these 178 acres, once part of historic Kenridge Farm. Today 3 miles of trails winding through or along forests, meadows and wetlands enhance activities at the Hudson Highlands Nature Museum Outdoor Discovery Center. There is a universally accessible bird-observation platform, and four interactive trail quests are available to guide wildlife exploration.
For inquiries about the Hudson Highlands Nature Museum, call 845-534-5506.
Park Features
Bird watching/nature study
Hiking
Picnicking
X-country skiing&snowshoeing (ungroomed trails)
When to visit
Weekends mid-April to mid-Nov. 9 a.m. to 4 p.m.
Directions & Map
Kenridge Farm is on Muser Drive, across from 174 Angola Road. Take Route 9W to the Angola Road Exit. Go .1 mile west on Angola Road.
More to Explore — Nearby Parks
Esty & Hellie Stowell Trailhead at Storm King Mountain

Fishkill Ridge

Madam Brett Park

Mount Beacon Park

Long Dock Park