Deepening our roots in the City of Poughkeepsie — and building upon our commitment to be an active partner in revitalizing the city's Northside neighborhoods — an affiliate of The Scenic Hudson Land Trust has acquired two derelict manufacturing plants in the City of Poughkeepsie. We envision transforming these structures and the land around them into a vibrant community resource through an exciting adaptive reuse project. (Read the press release here.)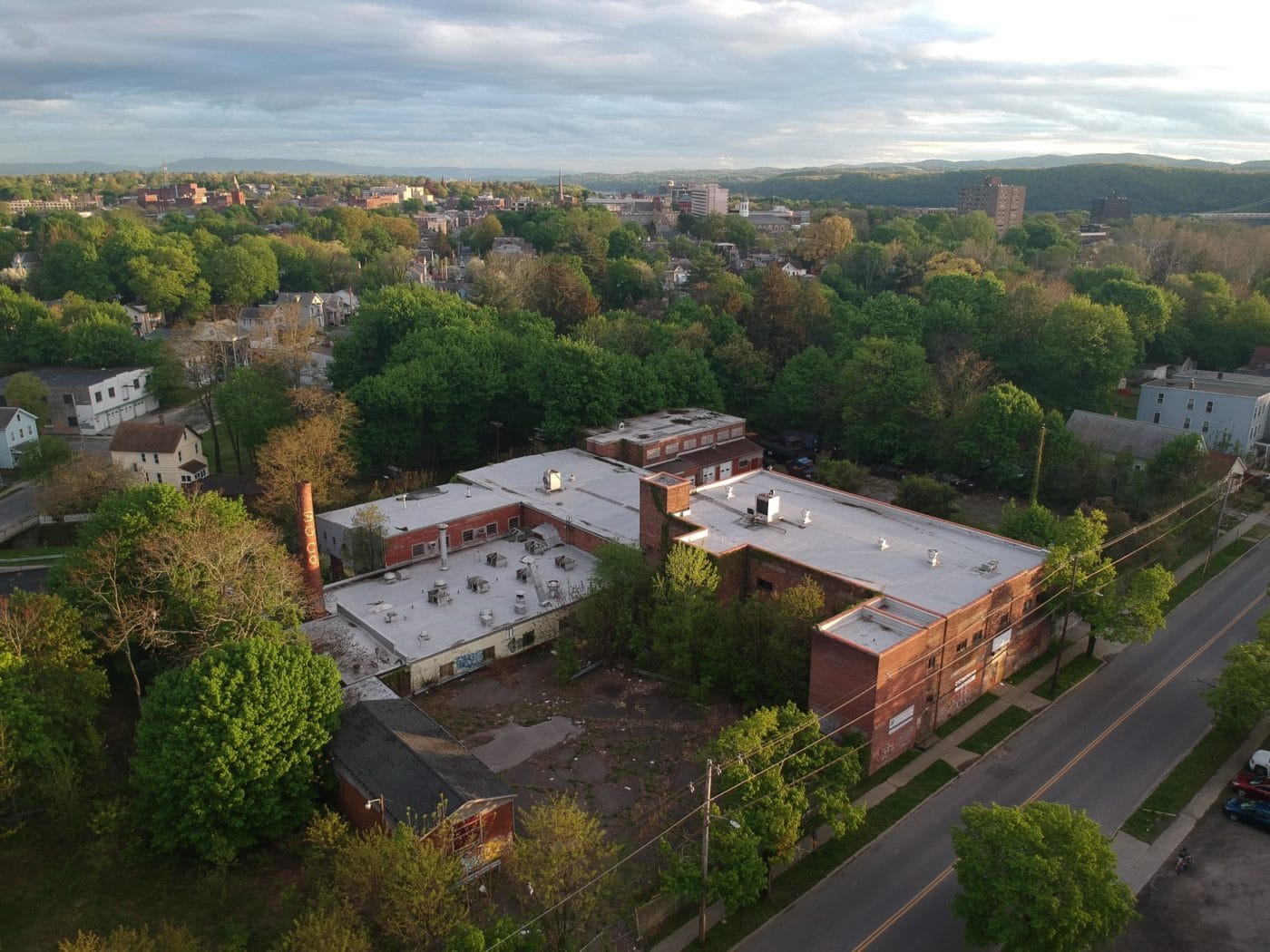 Northside Junction, LLC, purchased the property and buildings at 58 Parker Avenue and 164 Garden Street. Current plans include creating workspace for our staff as well as outdoor parkland and public space for community gatherings, meetings, events and educational activities.
The buildings are adjacent to 3 projects in which Scenic Hudson has played leading roles to protect and reconnect local residents and visitors to nature and the Hudson Valley's scenic beauty — Walkway Over the Hudson, the Fall Kill Creek and a proposed greenway along it, and the former CSX rail spur we acquired last year with Dutchess County, which plans to create a new 2.7-mile rail trail linking to the Dutchess Rail Trail.
The properties are located in Poughkeepsie's Northside, where Scenic Hudson has been working with local partners on a number of initiatives to improve residents' health, safety and quality of life — from conducting regular cleanups and re-envisioning Malcolm X Park to creating a new urban farm adjacent to Pershing Park.
Both buildings and land will require extensive remediation to remove asbestos and contamination. Our goal is to make the repurposed land and structures green and environmentally sustainable. We will be reaching out to community groups to brief them on the acquisition and seek their input about planning for the properties' future uses. And we'll continue evaluating options for the properties as the redevelopment process unfolds.
The architecture firm MASS Design Group, which has worked with us on other revitalization efforts in downtown Poughkeepsie, is partnering on this project as well.