A half-mile trail leads uphill through open meadows abounding with birds to a 550-foot hilltop affording panoramic vistas stretching from the Berkshires to the Catskills.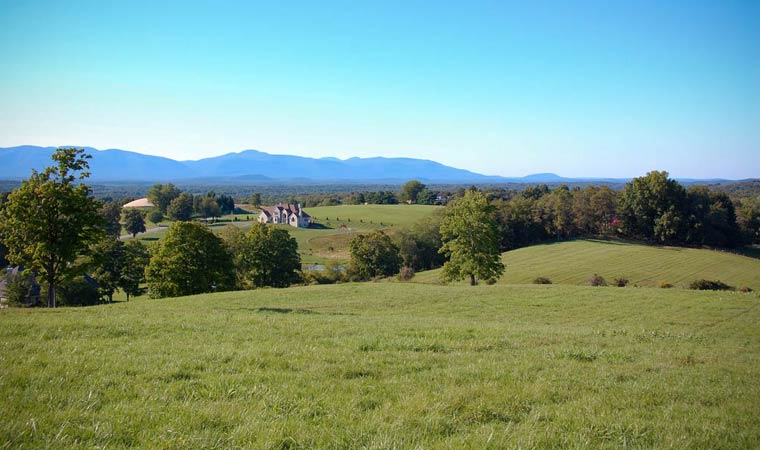 View from Burger Hill.
Rhinebeck, Dutchess County (76 acres)—In winter Burger Hill is one of the region's prime sledding destinations. The park is named in memory of Drayton Grant (1948-2012), an environmental lawyer and long-time vice president of the Winnakee Land Trust, who encouraged Scenic Hudson to protect Burger Hill for public enjoyment when it was threatened with development in 1996. Scenic Hudson donated the park to the Winnakee Land Trust in 2005.
For inquiries, contact the Winnakee Land Trust at 845-876-4213.
Park Features
Bird watching/nature study
Dog walking (on leash)
Picnicking
Sledding
Walking
X-country skiing&snowshoeing (ungroomed trails)
When to visit
Open daily at 9 a.m. Closing time as follows: 8:30 p.m.—spring/summer; dusk—fall/winter
Directions
From intersection of Route 9 and Route 9G, take Route 9G south for 2.5 miles. Parking area on right.
More to Explore — Nearby Parks
Poets' Walk Park
Clausland Mountain
Black Creek Preserve
Esopus Meadows Preserve
Lighthouse Park
Shaupeneak Ridge
Sleightsburgh Park
Drayton Grant Park at Burger Hill