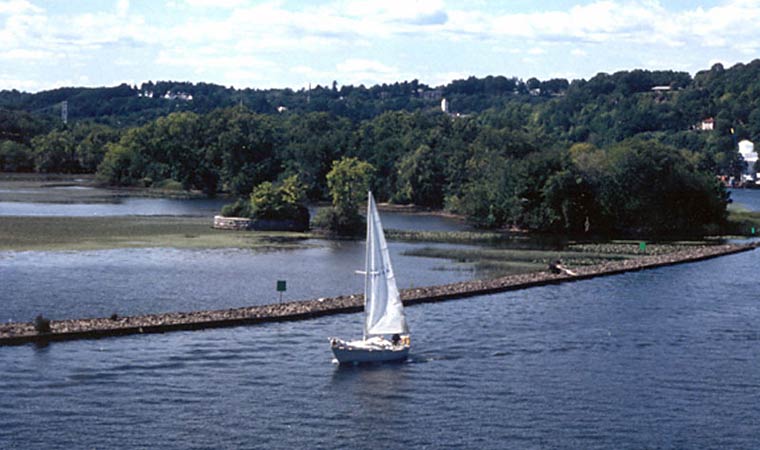 A walk into the river just minutes from downtown Kingston.
ESOPUS, Ulster County (79 acres) — Excellent fishing and breathtaking views abound at this park, conserved by Scenic Hudson and owned by the Town of Esopus. Short trails parallel Rondout Creek, leading through a wooded peninsula to a spit of land extending far out into the river — proving you don't need a boat to get the full Hudson experience.
For inquiries about Sleightsburgh Park, contact the Town of Esopus at 845-331-0676.
Free and open year-round, dawn to dusk.
Activities
Boat launch
Hudson River Greenway Water Trail site
More to Explore
John Burroughs Nature Sanctuary in West Park features hiking trails and the renowned writer's rustic cabin. Kingston's historic Rondout District is home to shops, restaurants and the Hudson River Maritime Museum, which offers illuminating exhibits as well as boat trips to the Rondout Lighthouse.