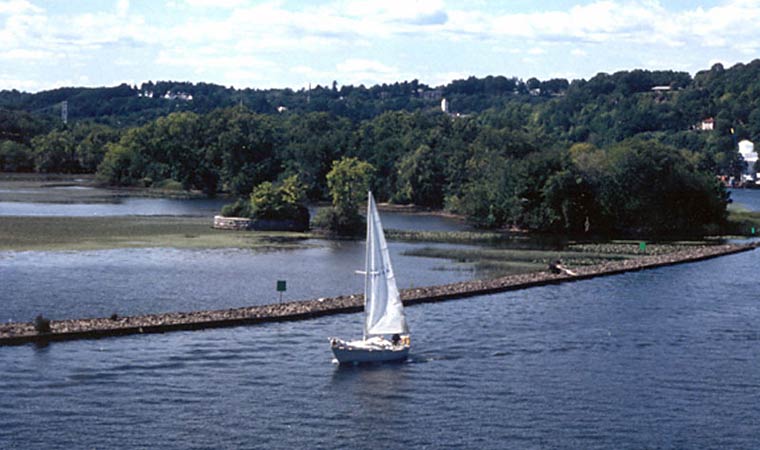 A walk into the river just minutes from downtown Kingston.
ESOPUS, Ulster County (79 acres) — Excellent fishing and breathtaking views abound at this park, conserved by Scenic Hudson and owned by the Town of Esopus. Short trails parallel Rondout Creek, leading through a wooded peninsula to a spit of land extending far out into the river — proving you don't need a boat to get the full Hudson experience.
For inquiries about Sleightsburgh Park, contact the Town of Esopus at 845-331-0676.
Free and open year-round, dawn to dusk.
Activities
Boat launch
Dog walking on leash
Fishing
Hudson River Greenway Water Trail site
Kayaking & canoeing
Walking
Single Park Map
Get Directions
Featured content and resource list – click pencil to add content