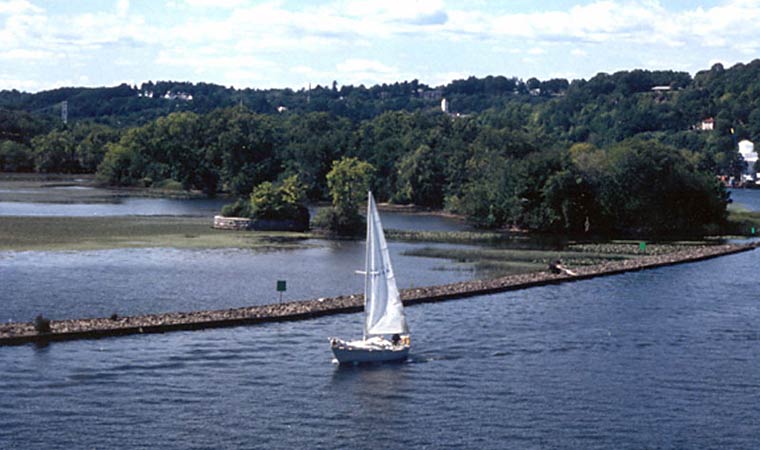 Sleightsburgh Park arches gracefully towards the middle of the Hudson photo: Neil Moore
Esopus, Ulster County (79 acres) Excellent fishing opportunities and breathtaking views abound at this park, preserved by Scenic Hudson and owned by the Town of Esopus. A half-mile of trails parallel Rondout Creek, leading through a wooded peninsula to a spit of land that extends far out into the river.
Park Features
When to visit
Year-round daily dawn to dusk.
For inquiries about Sleightsburgh Park, contact the Town of Esopus at 845-331-0676.
Directions & Map
From Route 9W in Esopus, head east on North Broadway, then right on First Ave., left on Everson Street. Park Entrance is on the right.

View Larger Map Town of Esopus website
Maps & Resources
Town of Esopus "Heritage and Recreation Network" brochure (pdf, 3.5mb)
More to Explore — Nearby Parks