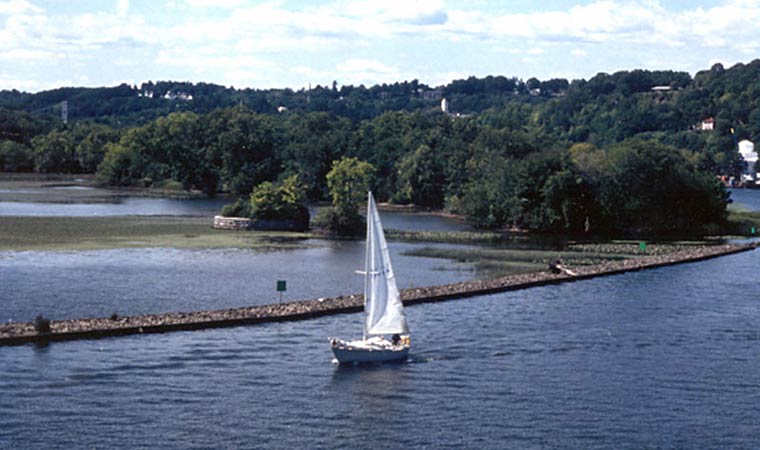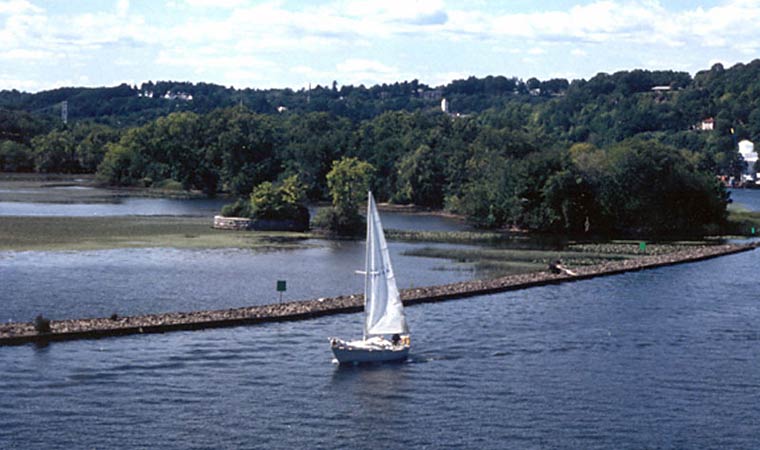 Una caminata río adentro a unos pocos minutos del centro de Kingston.
ESOPUS, Condado Ulster (79 acres) — Pesca excelente y vistas majestuosas abundan en este parque, conservado por Scenic Hudson y propiedad de la ciudad de Esopus. Senderos cortos en paralelo a Rondout Creek recorren una península boscosa hasta dar en una lengua de tierra que se extiende río adentro — prueba de que no se necesita tener bote para vivir el Hudson de lleno.
Para cualquier consulta relacionada al Parque Sleightsburgh, contactar a la ciudad de Esopus: 845-331-0676.
Acceso gratuito y abierto todo el año, desde el alba hasta el anochecer.
Actividades
Embarcadero
Punto en el Hudson Hudson River Greenway Water Trail
Single Park Map
Get Directions
Featured content and resource list – click pencil to add content
Para Explorar Más
En el Santuario natural John Burroughs, en West Park, encontrará caminos para senderismo y la cabaña del famoso escritor. El distrito histórico Rondout de Kingston es sede de tiendas, restaurantes y el Museo Marítimo del Río Hudson, que cuenta con exposiciones reveladoras y paseos en bote hasta el faro de Rondout.