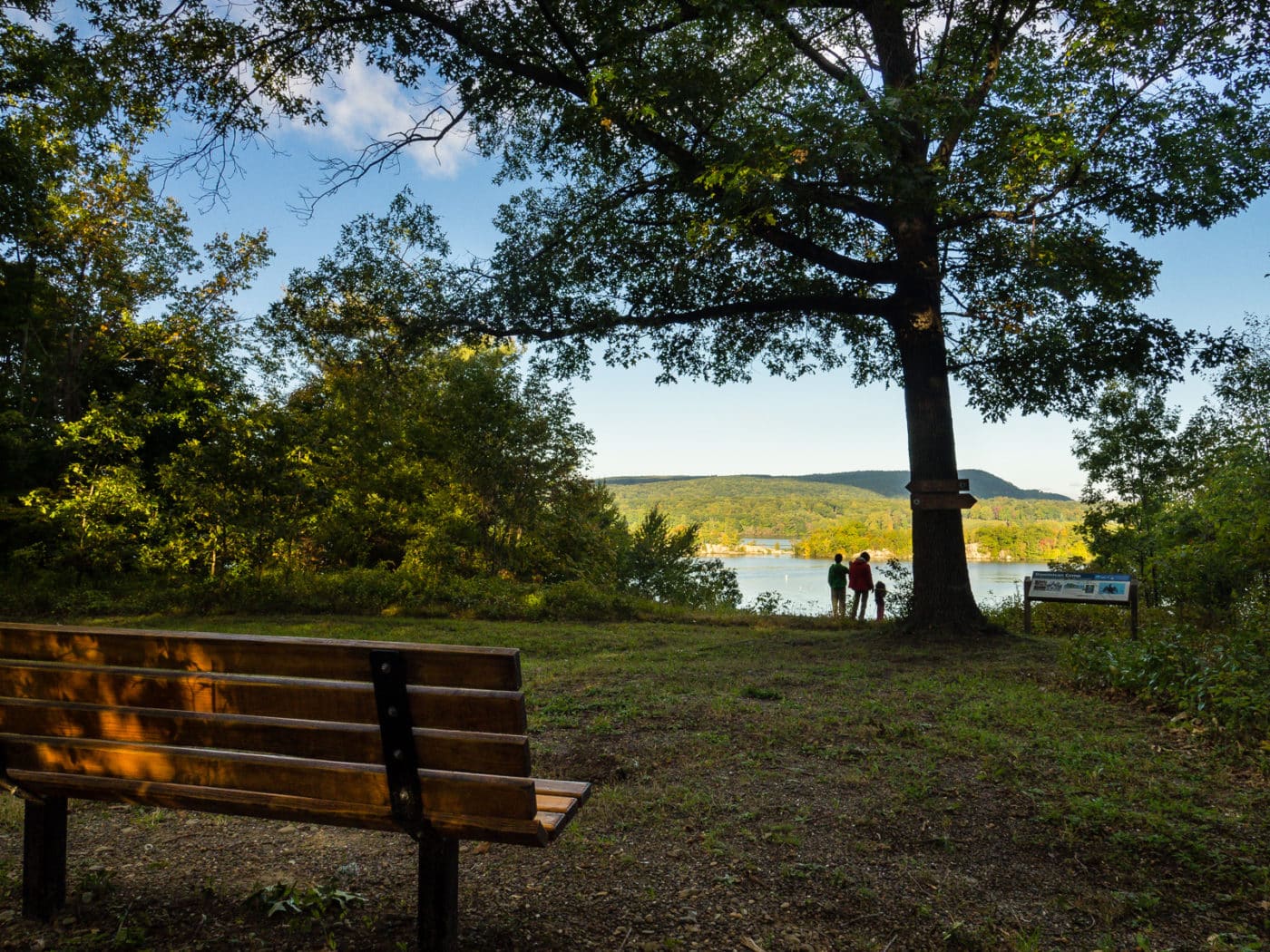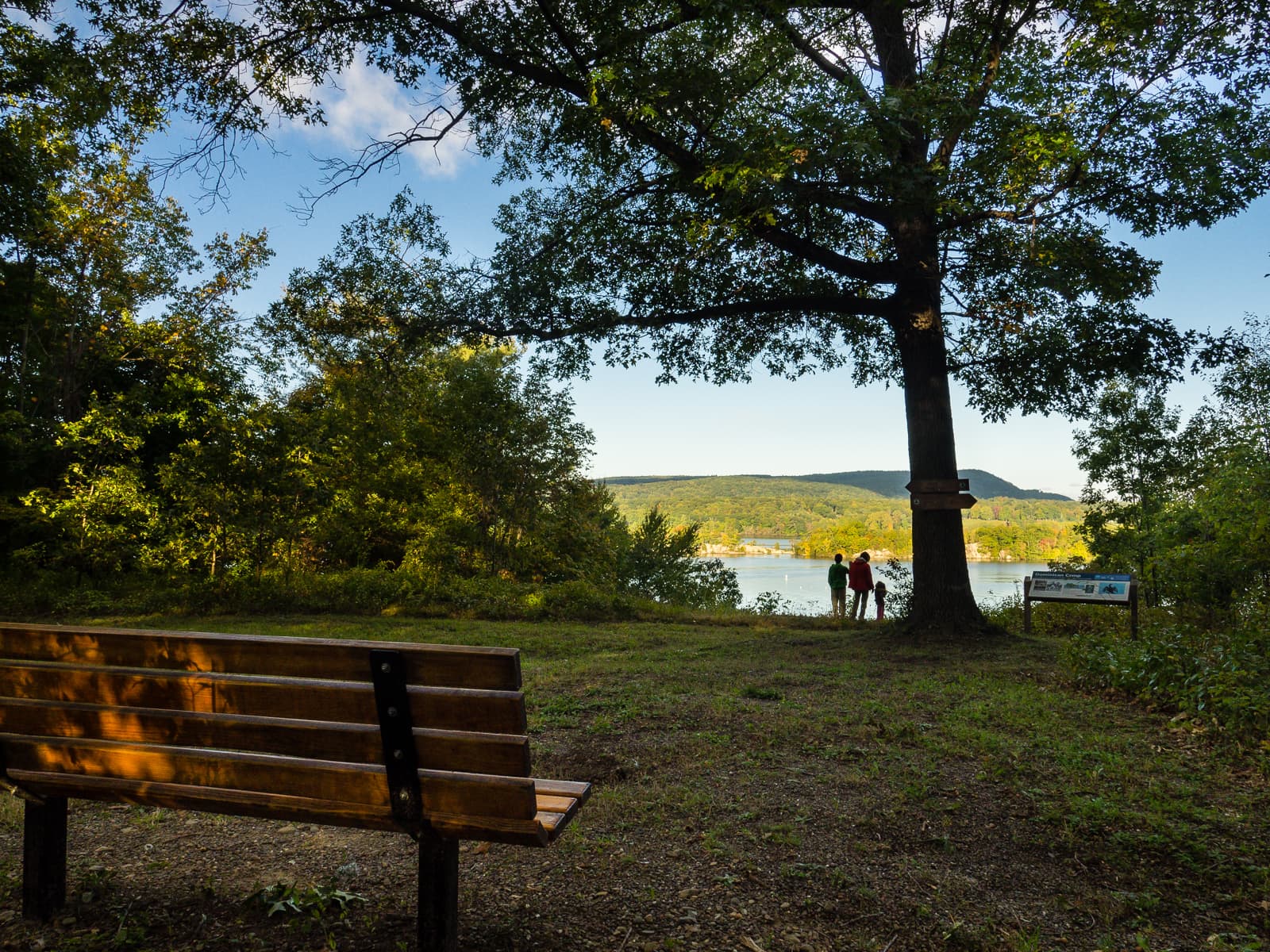 Una parada de descanso escénica en el Sendero Hyde Park Greenway.
HYDE PARK, Condado Dutchess (72 acres) — Gran parte de la diversión de este lugar está en el camino de llegada: un sendero de 1,85 millas que sale del Parque Estatal Mills-Norrie en Staatsburg. El sendero costea las secciones más populares del parque, así que es bastante probable que pueda disfrutar a sus anchas del mismo — y de sus elementos naturales. Una caminata relativamente fácil recorre una apacible quebrada boscosa, luego atraviesa un riachuelo que a pesar de ser pequeño deja escuchar un agradable murmullo, para terminar en un mirador con vistas magníficas del río Hudson y la isla Esopus.
Colaboramos con el Hyde Park Greenway Trail Committee, Winnakee Land Trust, la Ciudad de Hyde Park, New York State Office of Parks, Recreation and Historic Preservation y un gran voluntariado para desarrollar y construir este enlace vital en un sendero concebido para conectar los puentes Mid-Hudson y Kingston-Rhinecliff.
Acceso gratuito y abierto todo el año desde el amanecer hasta el atardecer.
Actividades
Single Park Map
Get Directions
Featured content and resource list – click pencil to add content
Para Explorar Más
Visite la Mansión Staatsburgh, en el Parque estatal Mills-Norrie, para apreciar expresiones al estilo Downton Abbey en una propiedad de la Edad Dorada. Aún más opulencia extravagante le espera en el Sitio histórico nacional de la Mansión Vanderbilt, en Hyde Park, donde se encuentra igualmente la propiedad Springwood de Franklin Roosevelt y la Biblioteca Presidencial.