Walkway Over the Hudson State Historic Park (en español)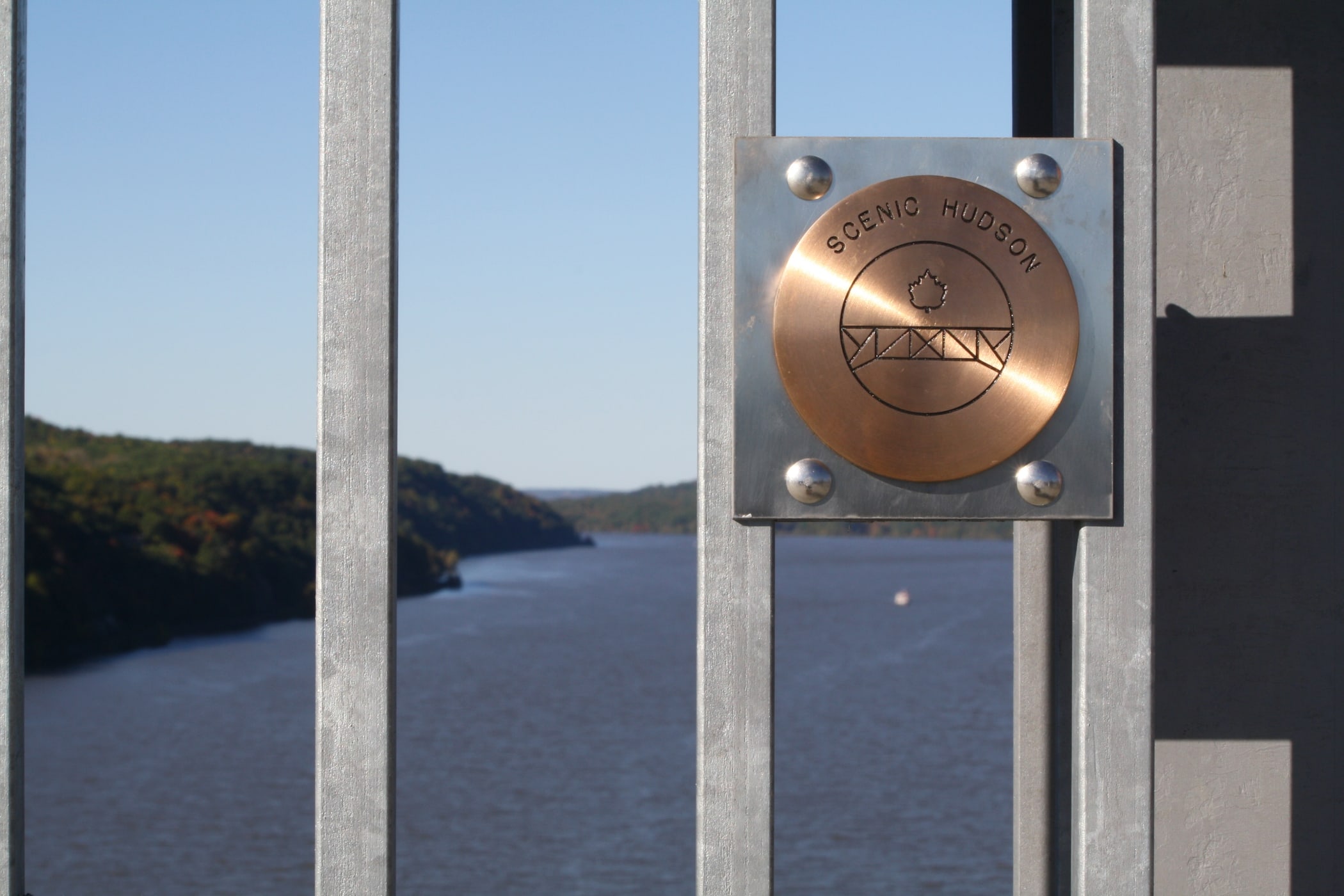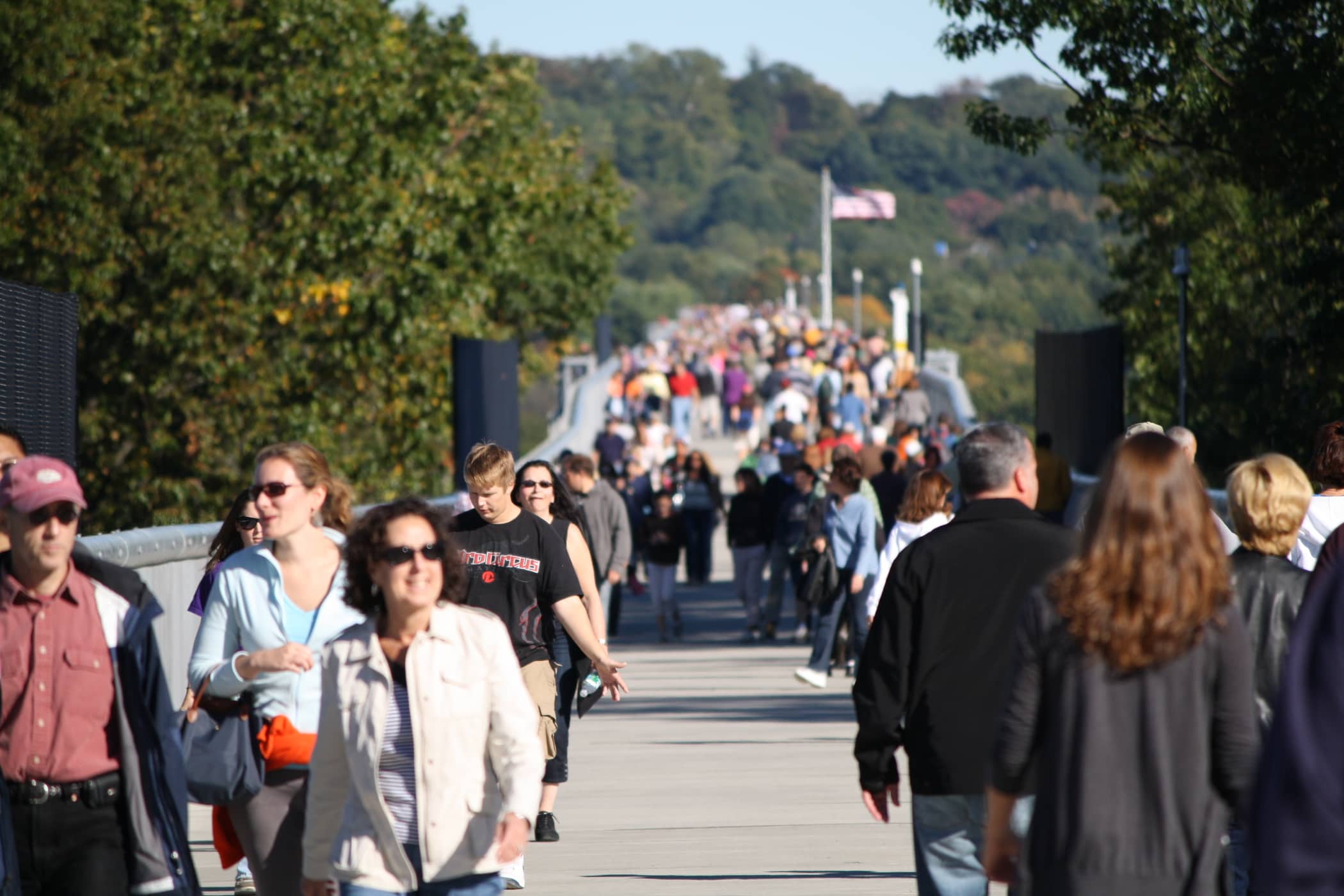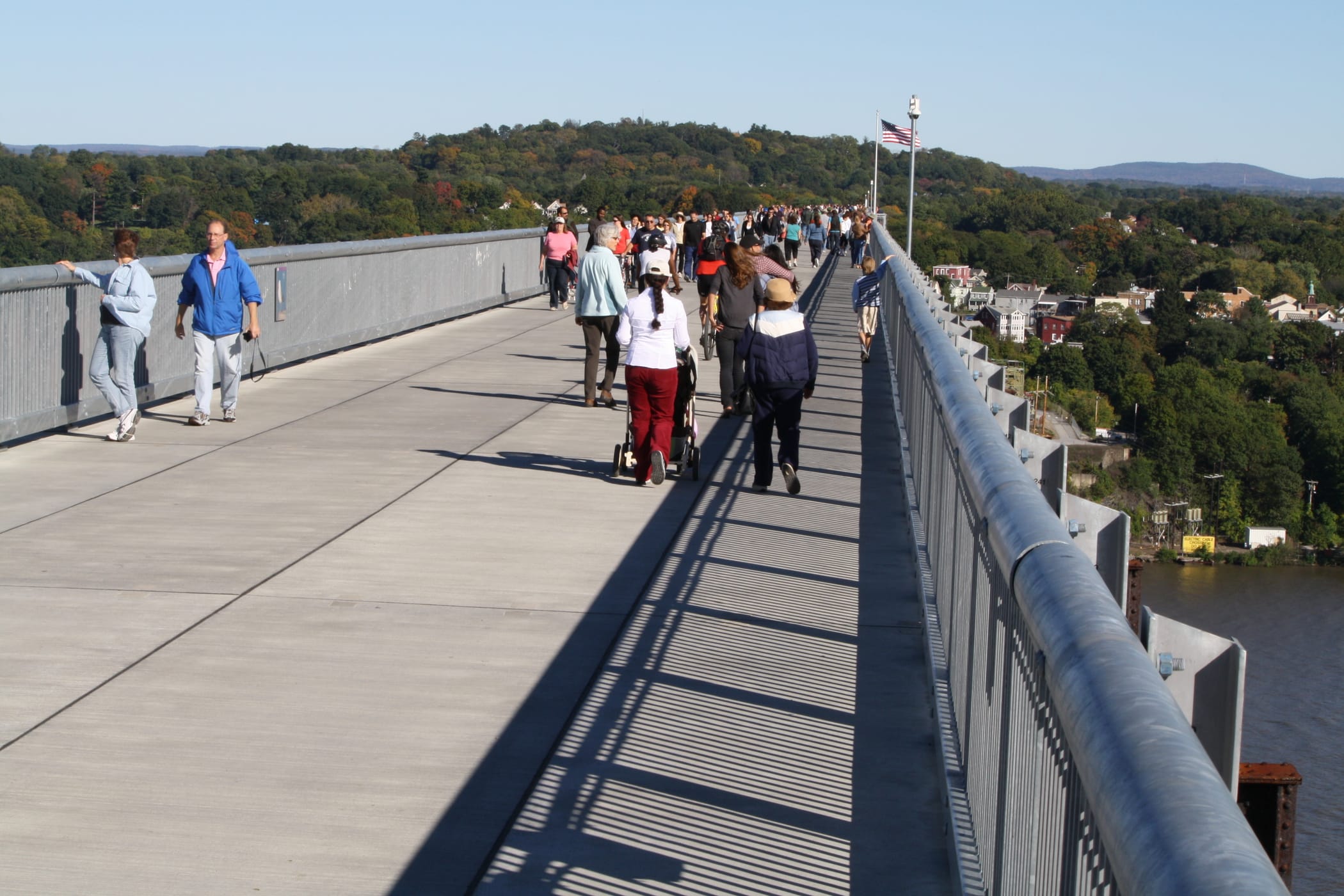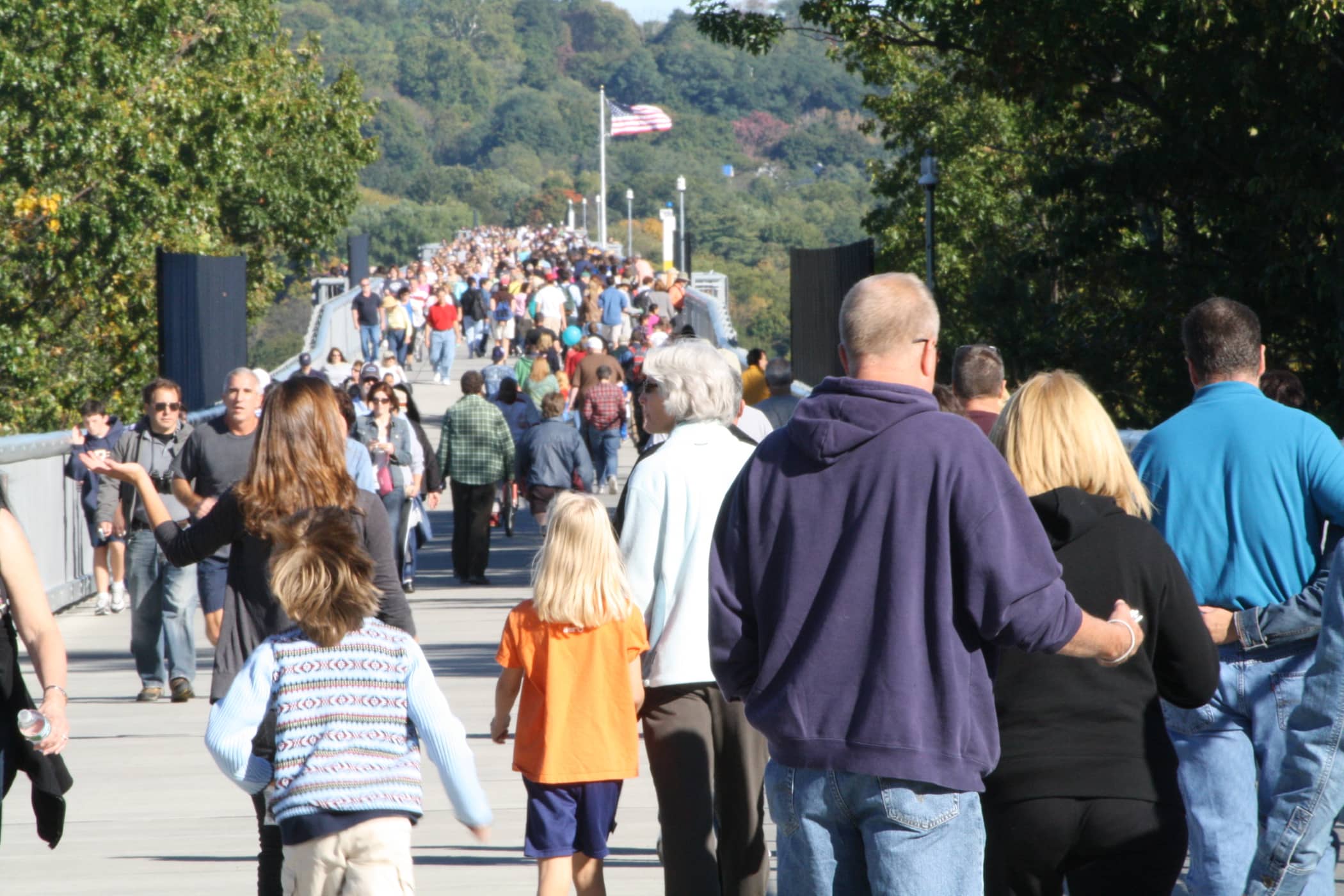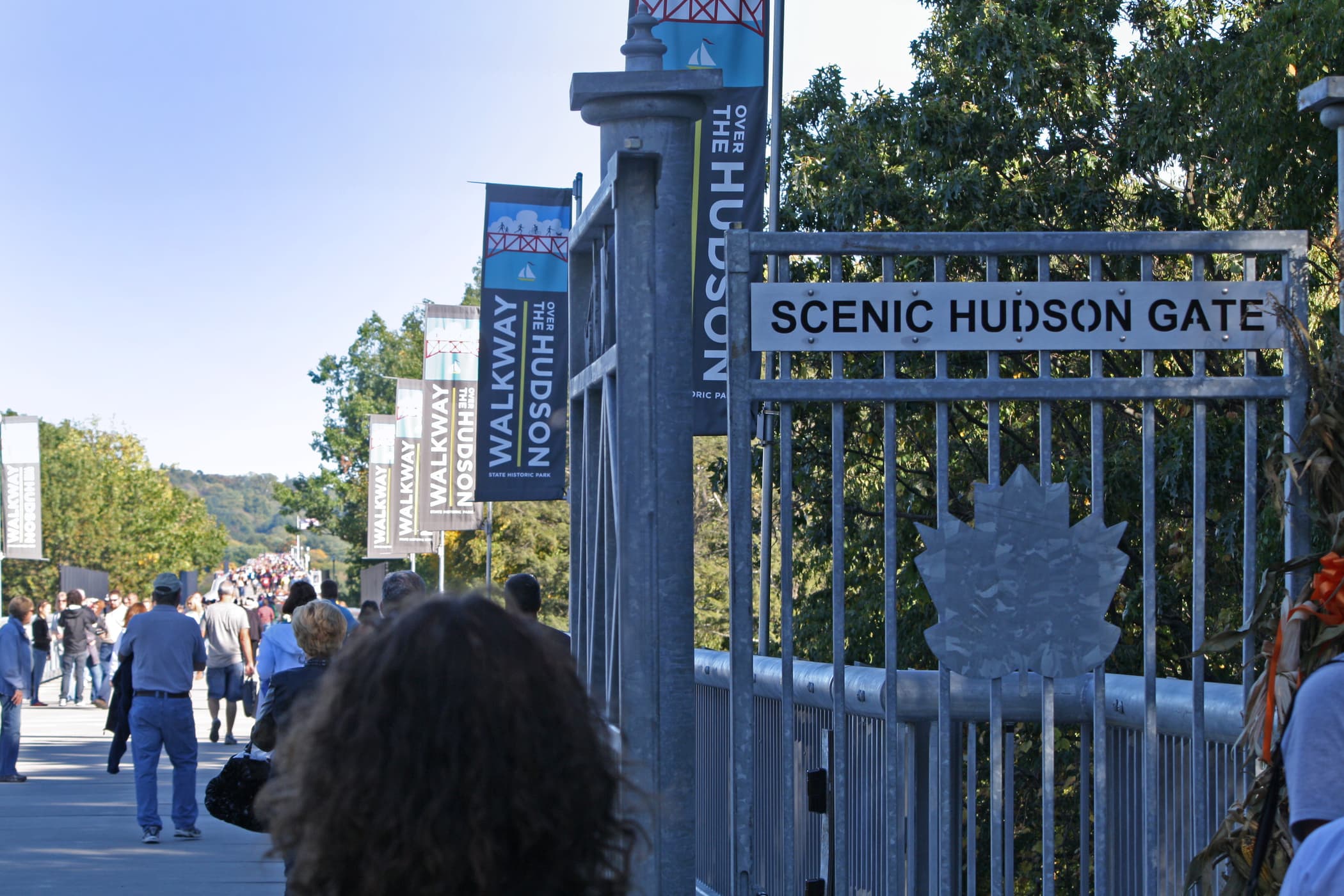 Vistas inolvidables a 212 pies de altura sobre el río Hudson.
POUGHKEEPSIE, Condado Dutchess; HIGHLAND, Condado Ulster (1,28 miles) — Scenic Hudson fue uno de los principales promotores de la transformación de este puente ferroviario de 1889 en la pasarela peatonal elevada más larga del mundo. Las vistas excepcionales que podrá disfrutar a lo largo de este puente de 1,28 millas — desde las Hudson Highlands hasta las montañas Catskill — abarcan ocho propiedades protegidas por Scenic Hudson. La pasarela de acceso universal es parte del circuito Walkway Loop Trail y conecta además con los senderos Hudson Valley Rail Trail (Ulster) y William R. Steinhaus Dutchess Rail Trail, facilitando así excursiones más largas.
Para cualquier consulta relacionada al Parque estatal histórico Walkway Over the Hudson, llamar a Walkway Over the Hudson al 845-834-2867.
Actividades
Conector al circuito Walkway Loop Trail
Para Explorar Más
Coseche la abundancia en una de las numerosas granjas de cosecha propia de Highland y comunidades circundantes. Al otro lado del río, en Poughkeepsie, encontrará atracciones como Locust Grove, la propiedad de 200 acres del inventor del telégrafo Samuel Morse, así como una espléndida colección de pinturas de la Escuela del Río Hudson en el museo de arte del Vassar College.