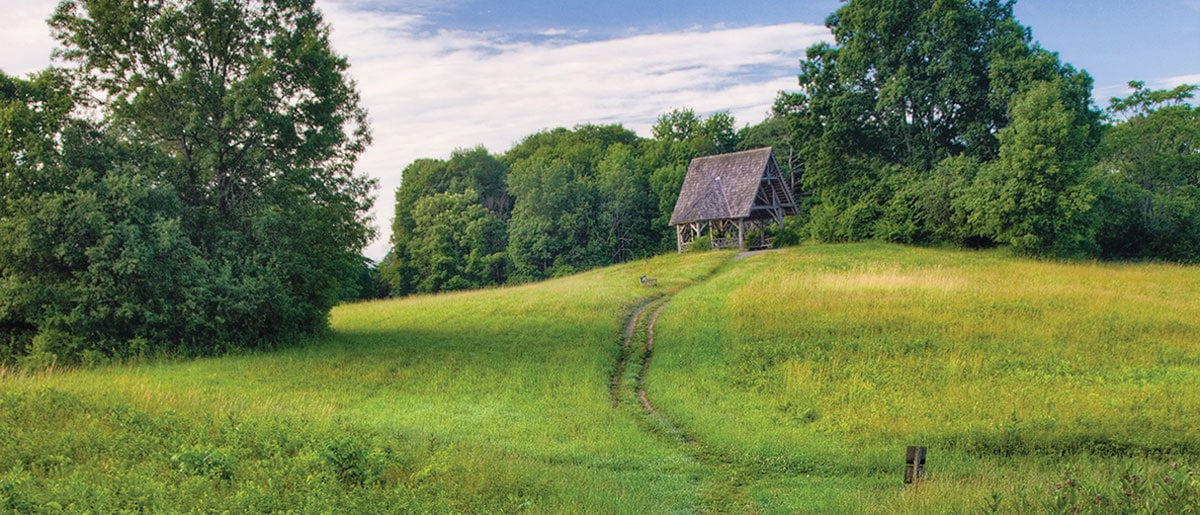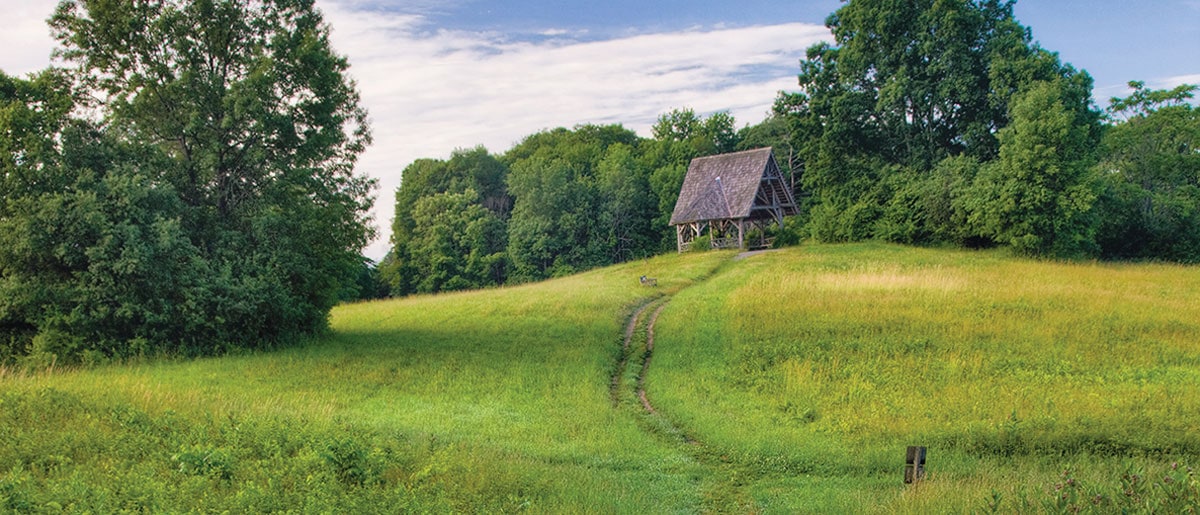 Desde 1850, una fuente de inspiración para sus visitantes — tanto poetas como no poetas.
RED HOOK, Condado Dutchess (120 acres) — Aunque sea difícil creerlo, este recorrido es un paisaje diseñado, una serie de ambientes al aire libre separados por grupos de árboles y muros de piedra, creado hacia 1850 por los dueños de dos propiedades vecinas. Lleva ese nombre porque escritores como Washington Irving amaban pasear allí; cuenta la leyenda que se le ocurrió la idea para "Rip Van Winkle" mientras contemplaba las Montañas Catskill, escenario del largo sueño de su protagonista. No se sorprenda si su propia creatividad se desata gracias a las coloridas (y melifluas) aves cantoras del campo, paseando en la sombra de la quebrada boscosa o disfrutando de majestuosas vistas que no han cambiado al menos en 170 años.
Acceso gratuito y abierto todo el año. Entrada todos los días a partir de las 8:30 a.m. El horario de cerrada varía por temporada:
| | |
| --- | --- |
| 1º de noviembre al 13 de marzo | 6:00 p.m. |
| 14 de marzo al 30 de abril | 7:30 p.m. |
| 1º de mayo al 30 de septiembre | 8:30 p.m. |
| 1º al 31 de octubre | 7:30 p.m. |
Descubra el Poets' Walk Park
Cortometraje de Jon Bowermaster/Oceans 8 films, con música de Meena Ysanne
AVISO IMPORTANTE SOBRE SEGURIDAD ANTE EL COVID-19
La seguridad de las personas visitantes ante la persistencia en casos de COVID sigue siendo de suma prioridad para Scenic Hudson. Toda visita de grupo debe ser aprobada de antemano (favor llenar este formulario y escribir a Anthony Coneski para coordinar una visita).
Aunque el CDC y el Estado de Nueva York ya no requieren el uso de mascarilla en lugares abiertos, rogamos a las personas visitantes que no se hayan vacunado y a los grupos grandes considerar el uso de la misma, pues el número de casos de COVID sigue aumentando en nuestra región.
Gracias por poner de su parte al protegerse y proteger a las demás personas; así podremos seguir brindando acceso a estos valiosos recursos para todas las personas.
Actividades
Área patrimonio nacional Valle del Río Hudson
Single Park Map
Get Directions
Featured content and resource list – click pencil to add content
Para explorar más
Explore el cercano campus del Bard College, donde encontrará exposiciones de arte contemporáneo en el Museo Hessel, el espectacular Fisher Center de Frank Gehry y Montgomery Place, una propiedad histórica de 380 acres. Visite una de las granjas de cosecha propia o tiendas de productores de la zona para abastecerse de manzanas y otros productos frescos.