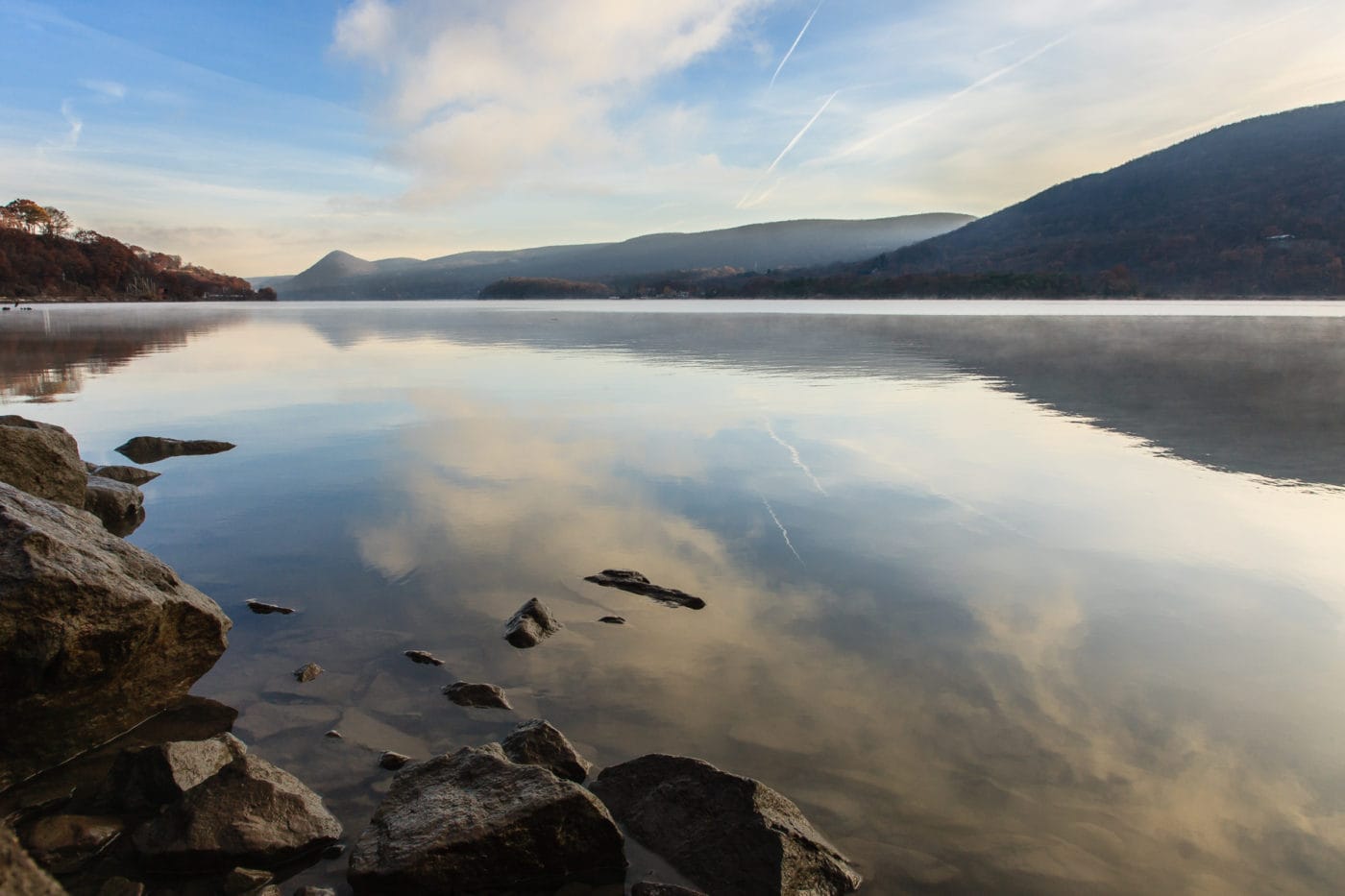 Imposible acercarse más a las majestuosas tierras altas del Hudson.
HIGHLANDS, Condado Orange (2 acres) — Como prueba del dicho "las cosas buenas vienen en frasco pequeño", el parque Mine Dock ("muelle minero") ofrece amplias vistas de las tierras altas del Hudson desde el borde del río. Con un nombre que data del siglo XIX, cuando sirviera de muelle de carga para las minas de mineral de hierro del interior, el parque es también un lugar idóneo para disfrutar un picnic o bajar en kayak. Al proteger el terreno, Scenic Hudson aseguró el primer acceso público al río logrado en la municipalidad desde la creación de la línea ferroviaria West Shore Railroad en los 1880.
Scenic Hudson Mine Dock Park es propiedad de la Palisades Interstate Park Commission y lo administra la ciudad de Highlands.
Acceso gratuito y abierto todo el año, desde el alba hasta el anochecer.
Actividades
Punto en el Hudson River Greenway Water Trail
Single Park Map
Get Directions
Featured content and resource list – click pencil to add content
Para Explorar Más
El Parque estatal Bear Mountain cuenta con atracciones infantiles tales como un zoológico, un carrusel y una piscina. Si es amante de la historia, puede recrear una batalla de la Guerra Revolucionaria de 1777 en el cercano Sitio Histórico Estatal del Fuerte Montgomery o hacer un recorrido en la Academia Militar de los Estados Unidos en West Point y visitar la abundancia de artefactos que alberga su museo.