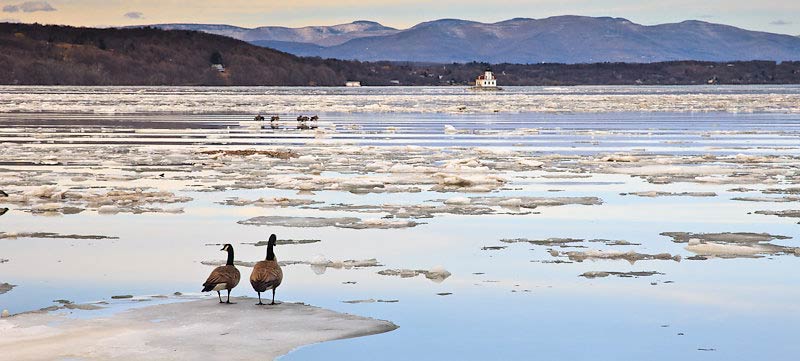 Winter view from Lighthouse Park photo: Robert Rodriguez, Jr.
Esopus, Ulster County (0.7 acres)—Protected by Scenic Hudson and owned by the Town of Esopus, this riverfront park affords superb views that include its namesake Esopus Meadows Lighthouse. A trail connects the park to Scenic Hudson's adjacent Esopus Meadows Preserve, which features 2 miles of hiking trails. For inquiries about Lighthouse Park, contact the Town of Esopus at 845-331-0676. Download the Town of Esopus "Heritage and Recreation Network" brochure (pdf, 3.5mb) for information about this and nearby parks and historic sites.
Park Features
When to visit
Year-round daily dawn to dusk.
Directions & Map
Additional Resources
More to Explore — Nearby Parks