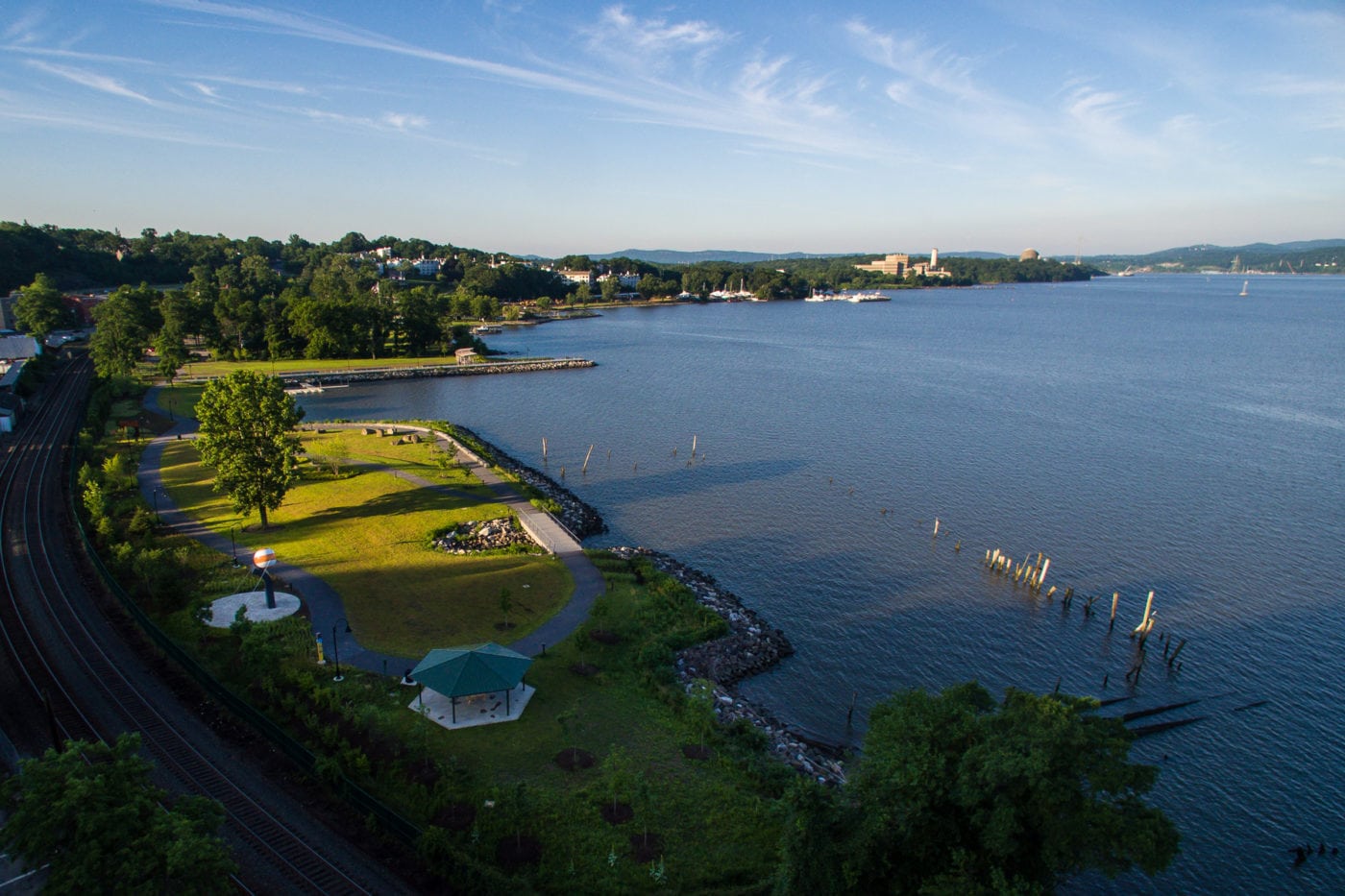 Para reconectar a la ciudad con un elemento clave de sus primeros pasos hacia el desarrollo.
PEEKSKILL, Condado Westchester (4,4 acres) — Este lugar ha ido transformándose con la ciudad: de un concurrido puerto en los siglos XVIII y XIX, a una zona industrial durante gran parte del siglo XX. Gracias a la protección de Scenic Hudson, tras su transformación final el terreno es hoy un parque dinámico que goza de un paseo a la orilla del río, una pasarela peatonal que conecta al Riverfront Green Park, muelles para kayaks y embarcaciones pequeñas, un gazebo y un enrejado, así como senderos para correr, caminar, hacer ciclismo y otras actividades al aire libre. Atención al andar: se pueden avistar águilas calvas sobrevolando la bahía Peekskill.
Scenic Hudson Park at Peekskill Landing es propiedad de la ciudad de Peekskill. Para cualquier consulta, llamar al 914-734-7275.
Acceso gratuito y abierto todo el año, desde el alba hasta el anochecer.
Actividades
Westchester RiverWalk (paseo ribereño de Westchester)
Single Park Map
Get Directions
Featured content and resource list – click pencil to add content
Para Explorar Más
En el centro revitalizado de Peekskill encontrará una atractiva variedad de restaurantes, cervecerías y tiendas, así como el Paramount Hudson Valley Theater, un palacio de cine de los años 1930, ahora restaurado, donde se presentan eventos en vivo. El Hudson Valley MOCA alberga exposiciones de arte contemporáneo de artistas tanto de renombre como emergentes.