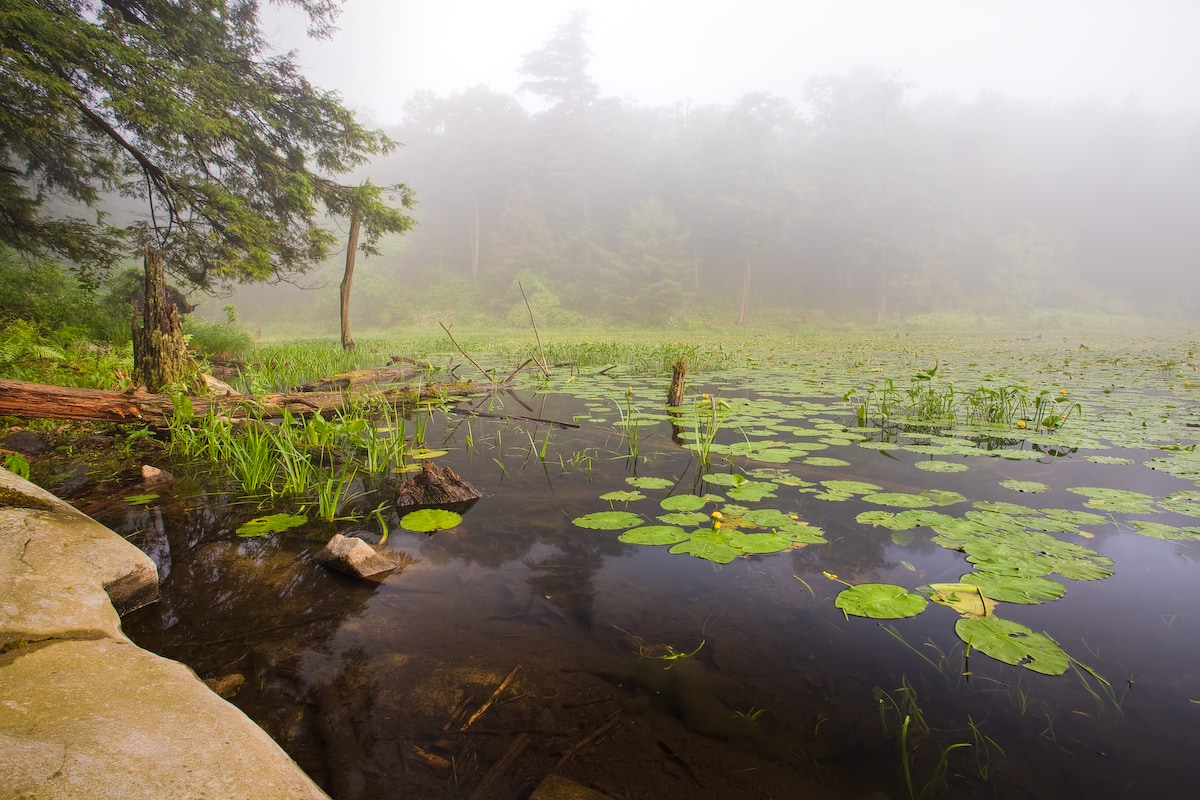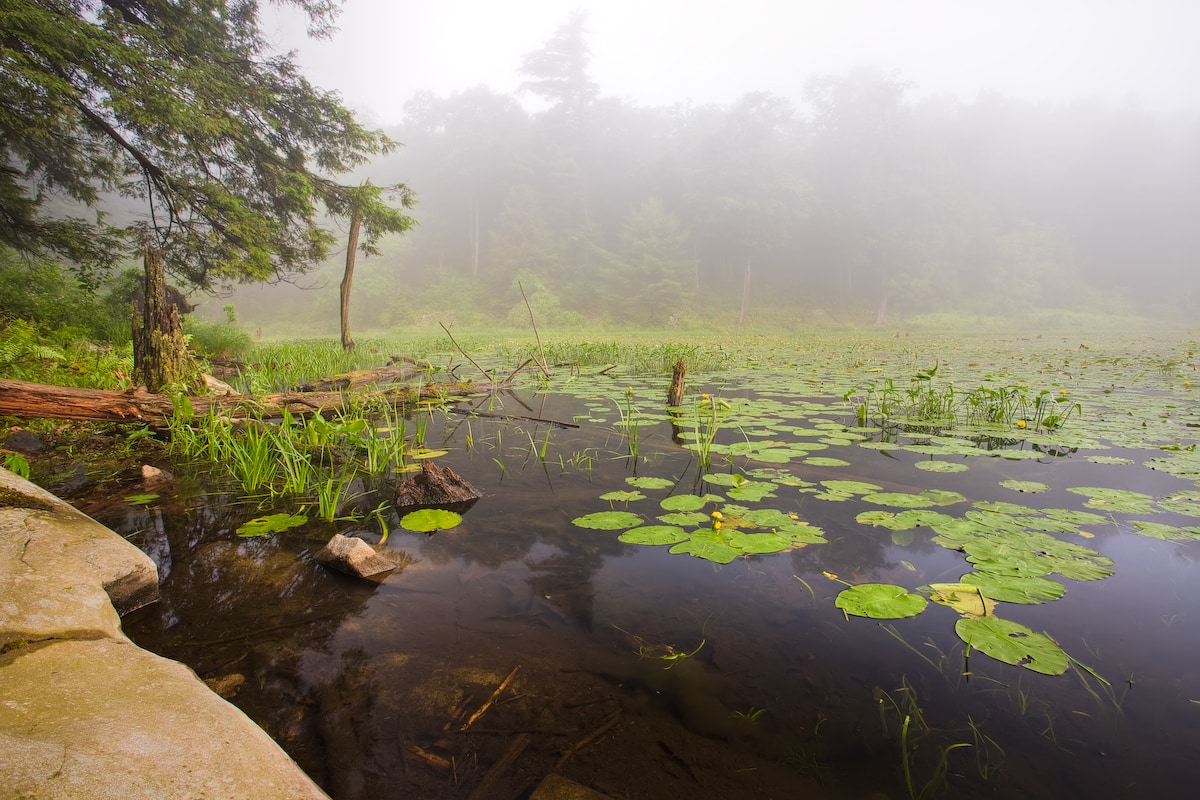 A haven for wildlife and those who love it, whether on bike or foot.
Esopus, Ulster County (936.5 acres) — This preserve offers a cornucopia of treats for nature lovers — wildflower-filled grasslands, woods, a waterfall and pond, stunning rock formations, and an abundance of wildlife, including beaver, deer, coyotes, and turkeys. Just as impressive are the vistas, stretching to the Hudson River and, once the leaves fall, the Catskill Mountains. This natural splendor, combined with the rugged terrain, makes Shaupeneak Ridge one of the region's prime destinations for mountain biking and trail running. At whatever speed you go, you'll feel amply rewarded.
Shaupeneak Ridge is maintained in cooperation with the New York State Department of Environmental Conservation and the West Esopus Landowners Association.
Free and open year-round, dawn to dusk.
---
Discovering Shaupeneak Ridge
A short film by Jon Bowermaster/Oceans 8 films, music by Meena Ysanne.
---
Important COVID-19 Safety Updates
The safety of park visitors in light of ongoing COVID cases continues to be one of our top priorities. All group visits need to be pre-approved (please fill out this form and email Anthony Coneski to coordinate a group visit).
Although neither the CDC or New York State require masks in outdoor settings, we ask that unvaccinated visitors or large groups consider wearing masks as COVID cases continue to rise in the area.
Thank you for doing your part to protect yourself and others so we can continue to make these precious resources available for all.
Activities
PLEASE NOTE: Mountain bikers must yield to hikers. Hikers have the right-of-way over mountain bikes.
Featured content and resource list - click pencil to add content
More to Explore
John Burroughs Nature Sanctuary in West Park features hiking trails and the renowned writer's rustic cabin. Kingston's historic Rondout District is home to shops, restaurants and the Hudson River Maritime Museum, which offers illuminating exhibits as well as boat trips to the Rondout Lighthouse.
Sojourner Truth Trail
Scenic Hudson has created an interpretive trail honoring the abolitionist and pioneering advocate for civil and women's rights. The trail is located near the route Truth took to escape 29 years of enslavement. Along with informing visitors about Truth's life and work, the trail encourages them to carry on her legacy of generosity and compassion.
To learn more about Sojourner Truth's compelling story, visit scenichudson.org/SJTTrail for a list of online and other resources.