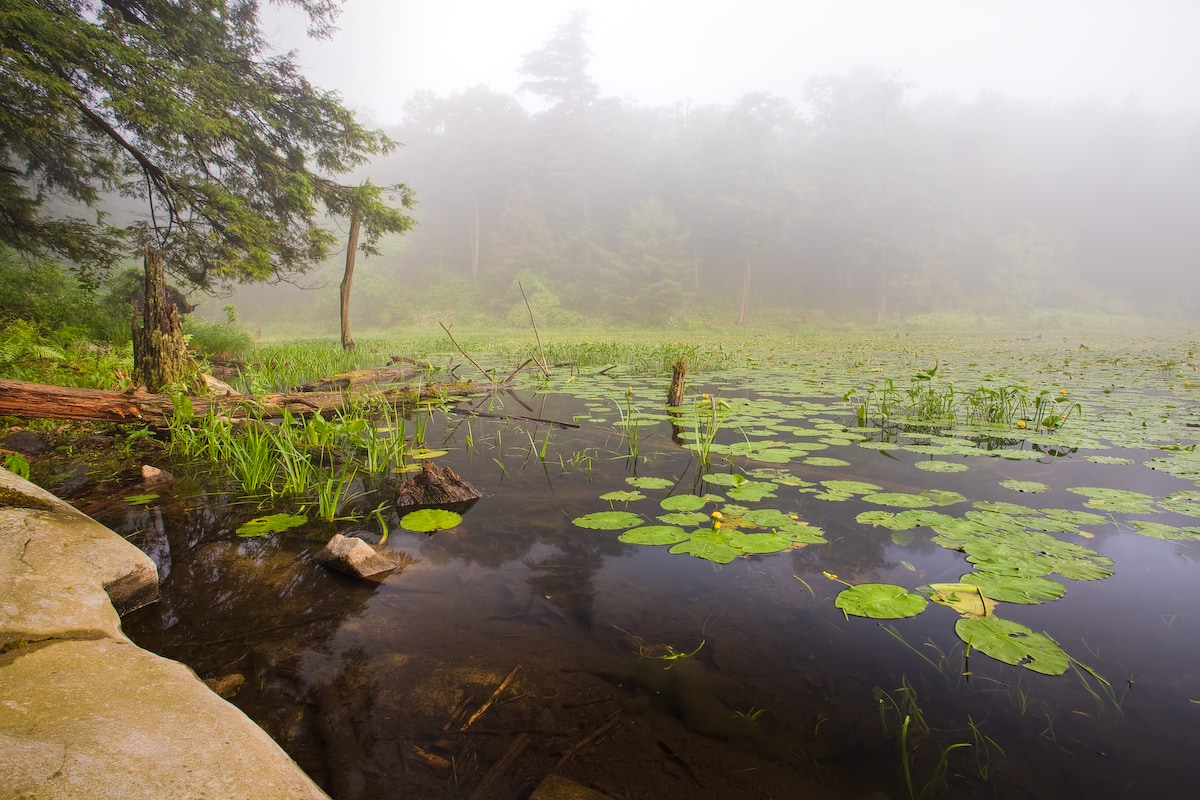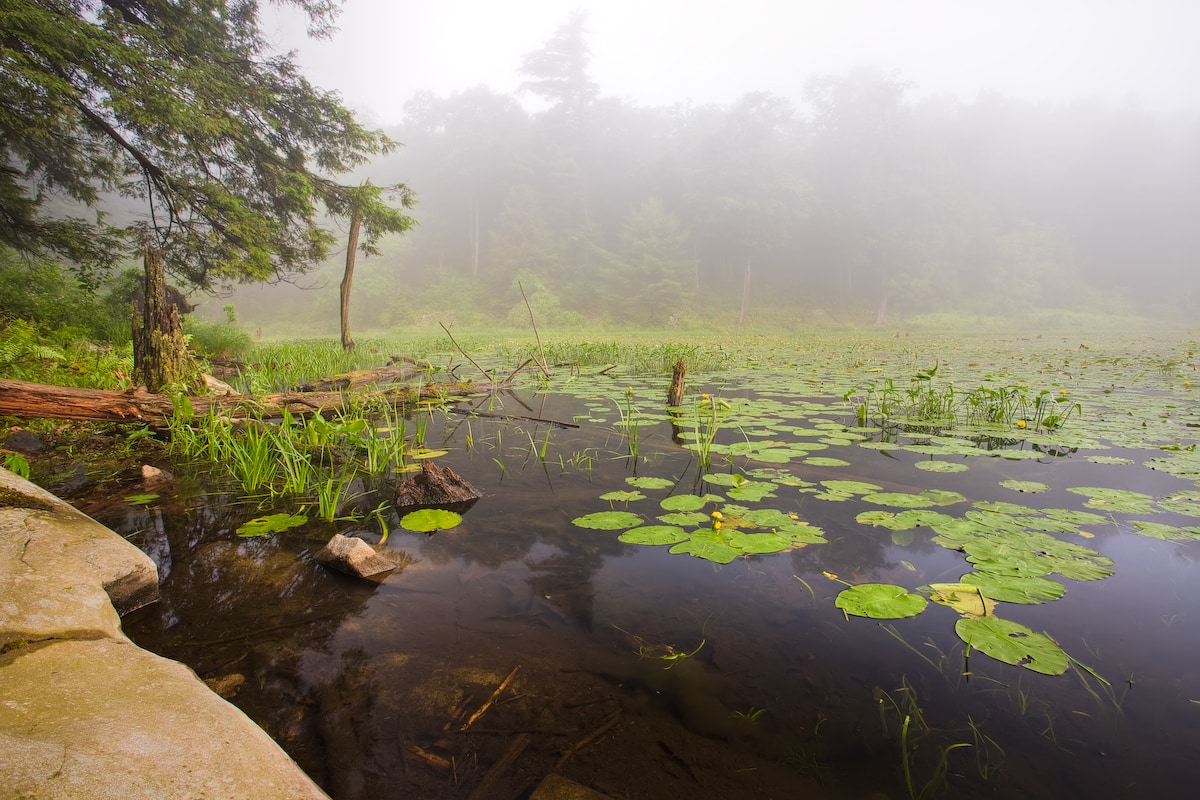 Un refugio para la vida silvestre y sus amantes, vayan en bicicleta o a pie.
Esopus, Condado Ulster (936,5 acres) — Esta reserva goza de una cornucopia de atracciones para amantes de la naturaleza: pastizales llenos de flores silvestres, bosques, una cascada y su laguna, formaciones rocosas impresionantes y abundante vida silvestre como castores, venados, coyotes y pavos. Igual de impresionante son las vistas, que se extienden hasta el río Hudson y, una vez que llega el otoño, hasta las montañas Catskill. Tal esplendor natural, combinado con el terreno escarpado, hace de la cresta Shaupeneak uno de los principales destinos de la región para el ciclismo de montaña y trail running. Vaya a la velocidad que vaya, su recompensa será abundante.
La cresta de Shaupeneak se encuentra bajo el mantenimiento del Departamento para Conservación Ambiental del Estado de Nueva York en colaboración con la West Esopus Landowners Association.
Acceso gratuito y abierto todo el año, desde el alba hasta el anochecer.
Descubre Shaupeneak Ridge
Cortometraje de Jon Bowermaster/Oceans 8 films, con música de Meena Ysanne
Actividades
Featured content and resource list - click pencil to add content
Explorar más
En el Santuario natural John Burroughs, en West Park, encontrará caminos para senderismo y la cabaña del famoso escritor. El distrito histórico Rondout de Kingston es sede de tiendas, restaurantes y el Museo Marítimo del Río Hudson, que cuenta con exposiciones reveladoras y paseos en bote hasta el faro de Rondout.