Walkway Loop Trail (en español)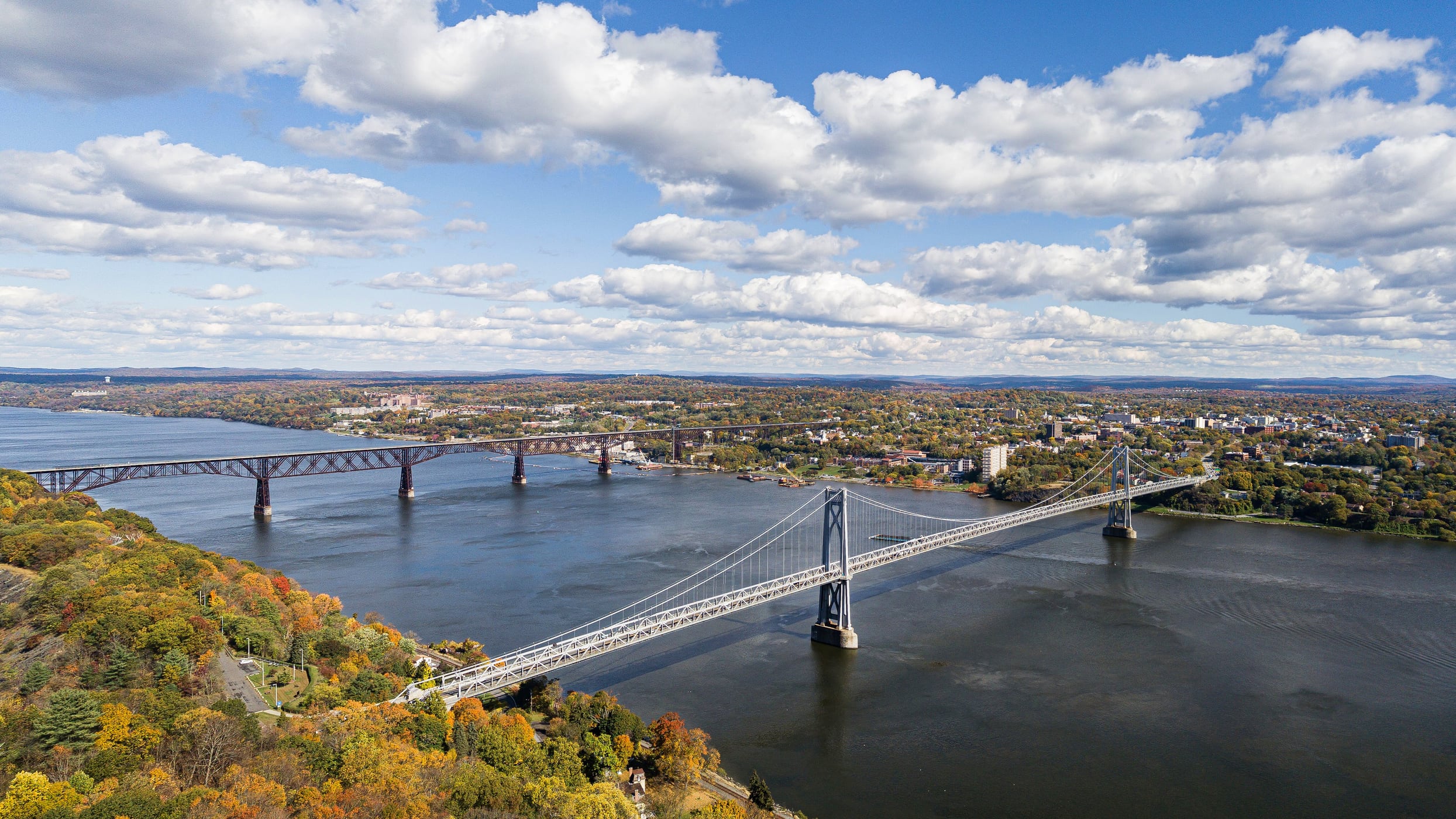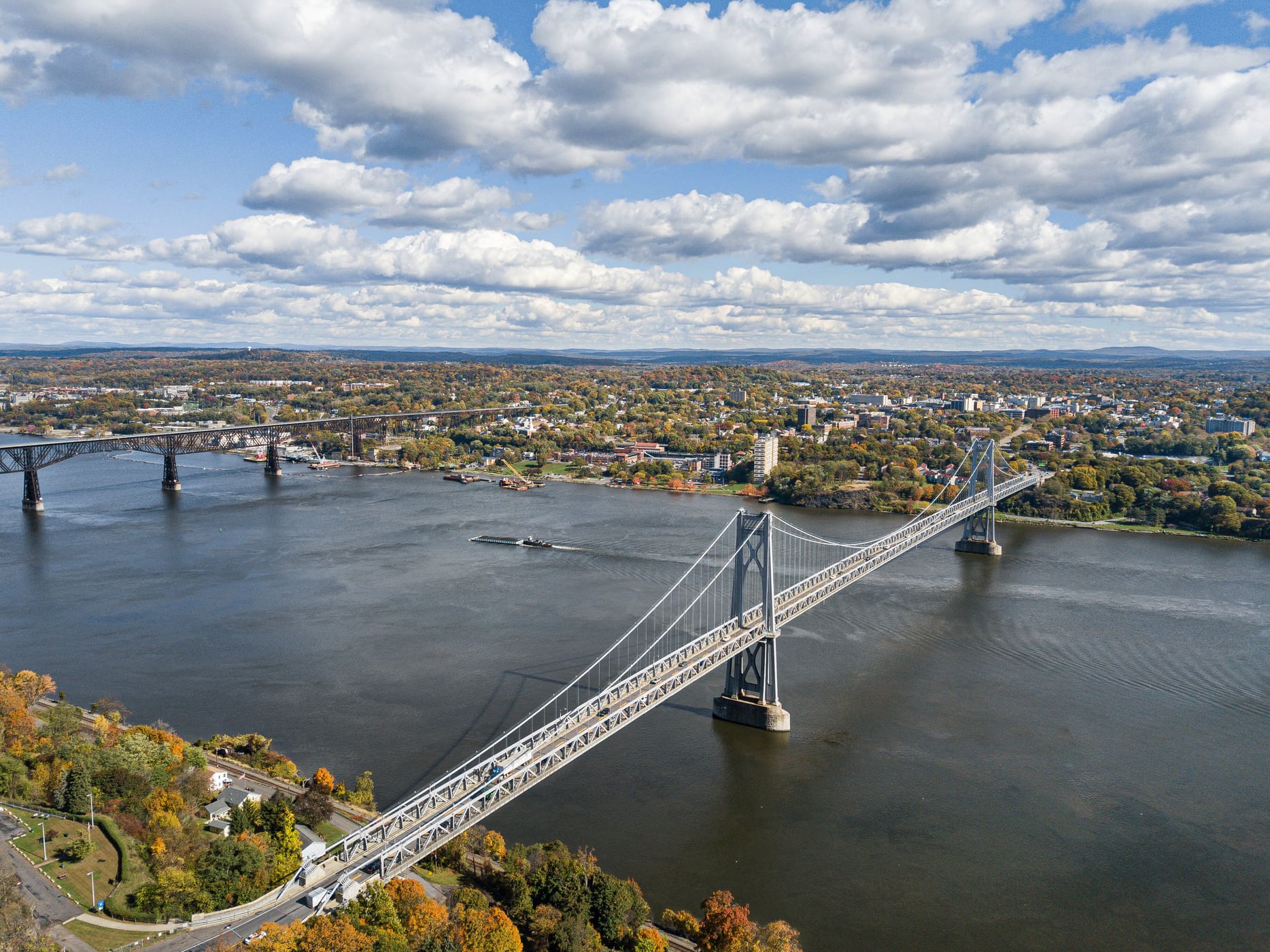 Dos puentes, dos comunidades, montones de diversión.
POUGHKEEPSIE, Condado Dutchess; ciudad de Lloyd, Condado Ulster — Al recorrer este circuito de 4,6 millas, cuya creación fue dirigida por Scenic Hudson, podrá disfrutar doblemente: con la pasarela peatonal elevada más larga del mundo — Walkway Over the Hudson — y lo que es sin duda el puente más hermoso del valle — el Mid-Hudson, que pareciera flotar en el aire suspendido de sus delgados cables. La ruta combinada, que nos regala magníficas vistas, pasa por tiendas, restaurantes y destinos culturales atractivos. Para quienes anhelan un descanso en la naturaleza, una rama conecta con las 2,5 millas de senderos boscosos en el Parque Estatal Franny Reese.
Para cualquier consulta relacionada al circuito Walkway Loop Trail, llamar a Walkway Over the Hudson: 845-834-2867.
Actividades
Para Explorar Más
Coseche la abundancia en una de las numerosas granjas de cosecha propia de Highland y comunidades circundantes. Al otro lado del río, en Poughkeepsie, encontrará atracciones como Locust Grove, la propiedad de 200 acres del inventor del telégrafo Samuel Morse, así como una espléndida colección de pinturas de la Escuela del Río Hudson en el museo de arte del Vassar College.