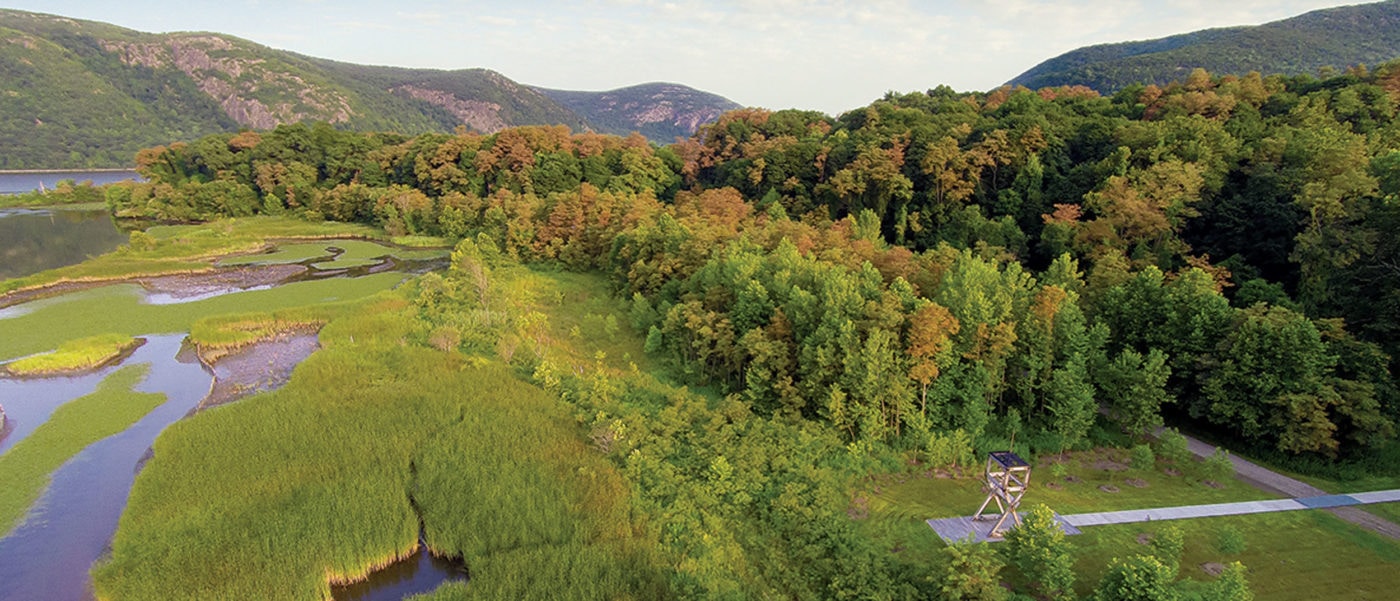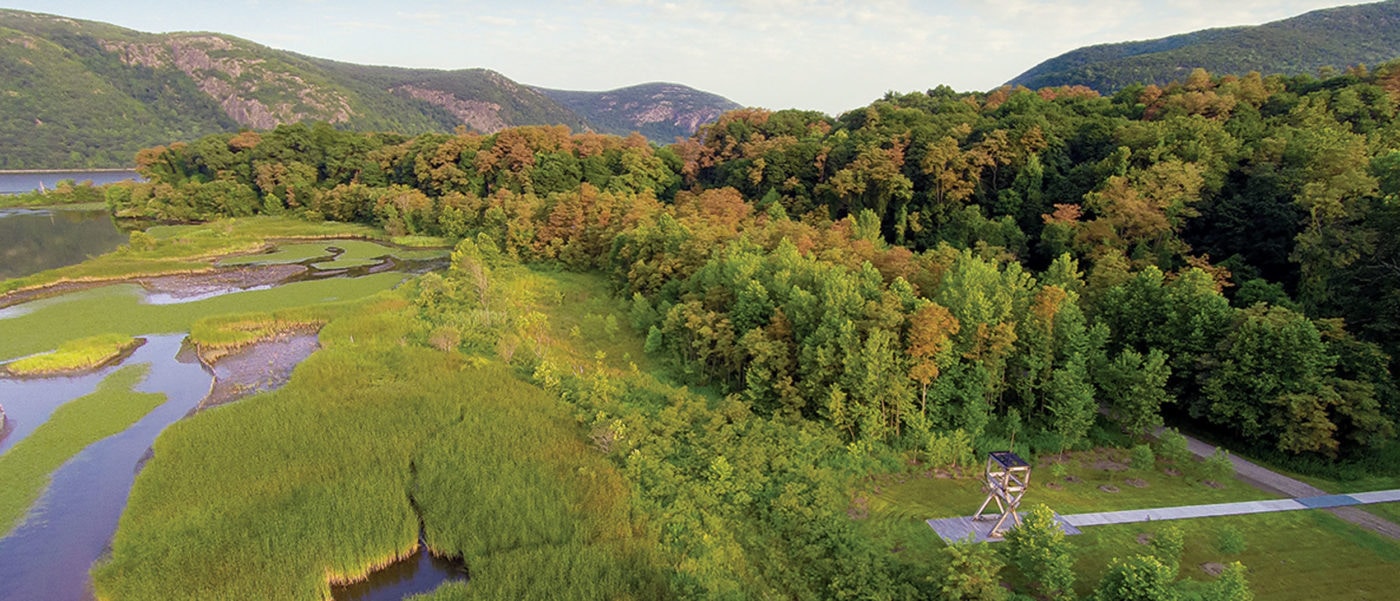 Explore uno de los centros industriales más importantes de Estados Unidos en este "museo al aire libre."
COLD SPRING, Condado Putnam (90 acres) — El murmullo de Foundry Brook le acompañará a lo largo de su paseo por la reserva, nada parecido al estrépito que recibía en el siglo XIX a los visitantes de la ferrería donde se fabricaron algunas de las primeras máquinas de vapor del país y locomotoras, tuberías para el sistema de aguas de la ciudad de Nueva York y los cañones que ayudaron a ganar la Guerra Civil. Los senderos pasan por ruinas de edificios de la fundición y elementos interpretativos que recuentan la historia de la contribución del centro a la Revolución Industrial y la Guerra Civil, así como la sorprendente revitalización ecológica del terreno. Es un lugar excelente para escapar del ruido de fondo del día a día y conectar a la vez con el pasado del valle y su vida silvestre.
Acceso gratuito y abierto todo el año, desde el alba hasta el anochecer.
Realice una visita inigualable de la West Point Foundry Preserve; para disfrutarla mejor, se recomienda traer sus propios auriculares para escuchar durante el paseo. Para más detalles sobre la fundición, visite el Museo de Historia de Putnam en 63 Chestnut Street, a un corto paseo desde la reserva. La instalación permanente sobre la herrería contiene artefactos, documentos y obras de arte.
Descubre West Point Foundry Preserve
Cortometraje de Jon Bowermaster/Oceans 8 films, con música de Meena Ysanne
Aviso Importante Sobre Seguridad Ante el COVID-19
La seguridad de las personas visitantes ante la persistencia en casos de COVID sigue siendo de suma prioridad para Scenic Hudson. Toda visita de grupo debe ser aprobada de antemano (favor llenar este formulario y escribir a Anthony Coneski para coordinar una visita).
Aunque el CDC y el Estado de Nueva York ya no requieren el uso de mascarilla en lugares abiertos, rogamos a las personas visitantes que no se hayan vacunado y a los grupos grandes considerar el uso de la misma, pues el número de casos de COVID sigue aumentando en nuestra región.
Gracias por poner de su parte al protegerse y proteger a las demás personas; así podremos seguir brindando acceso a estos valiosos recursos para todas las personas.
Actividades
Área patrimonio nacional del Valle del Río Hudson

Baño permanente
Single Park Map
Get Directions
Featured content and resource list – click pencil to add content
Para Explorar Más
La histórica Main Street de Cold Spring ostenta una atractiva variedad de tiendas y restaurantes. En el cercano Garrison, puede explorar dos fascinantes casas: Boscobel, de principios del siglo XIX, y Manitoga, estilo moderno de mediados de siglo, construida por el famoso diseñador industrial Russel Wright. Ambas se destacan por sus hermosos jardines.