Magnificent views of the Hudson Highlands — and even Manhattan's skyline — provide ample compensation for the rigors of hiking through this rugged terrain.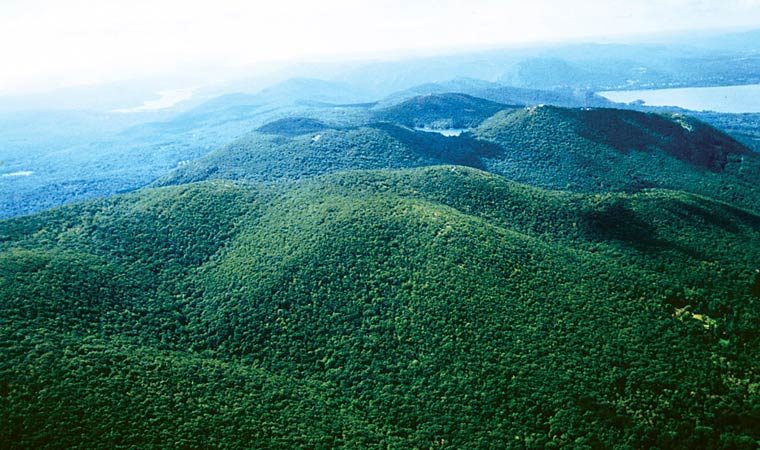 The 11.5 miles of trails on Fishkill Ridge connect to thousands of acres in Hudson Highlands State Park and the summit of Mount Beacon Beacon, Dutchess County (1,011 acres)—Fishkill Ridge isn't suitable for a casual stroll, but if you feel like heading out into some true wilderness, it doesn't get any better than this. On the preserve's well-marked trails you can walk beside a stream to an impressive waterfall, scramble up rocks and step onto outcroppings affording some of the most breathtaking long-range vistas in the Hudson Highlands. For most of your trek you'll be so cocooned in nature that civilization and its stresses will fade from memory (though shops and restaurants in downtown Beacon await your return). Fishkill Ridge also is a great destination for exploring the Hudson Valley's geological past — the rounded boulders and bare summits encountered on your hike were sculpted by glaciers that passed through the region 12,000 years ago — and extraordinary birdlife, especially its large raptors. There's a good chance you'll spot turkey vultures, bald eagles and falcons engaged in aerial reconnaissance throughout your overland excursion.
Park Features
Bird watching/nature study
Dog walking (on leash)
Hiking
Picnicking
X-country skiing & snowshoeing (ungroomed trails)
When to visit
Year-round daily dawn to dusk. Allow a minimum of 3 hours.
Trails
The 11.5 miles of trails at Fishkill Ridge are strenuous. There are some serious uphill climbs and several rock scrambles, as well as tricky descents. Sturdy hiking boots are a must, as is a sufficient water supply. For the truly adventurous, there are connections to additional trails in Scenic Hudson's Mount Beacon Park and Hudson Highlands State Park. Trails are maintained in cooperation with the New York-New Jersey Trail Conference.
Directions & Map
From intersection of Route 9 and Route 52, take Route 52 west through Town of Fishkill. Left onto Old Glenham Rd and then left onto Maple Street. After crossing bridge and at "Y" in the road, turn left onto Old Town Road. Right on Sunnyside Road. At end, bear left, then right. Continue up unpaved hill to parking area. View Larger Map
Maps & Resources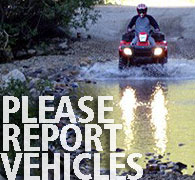 Trespassing vehicles are violating the law and damaging the land. Report illegal vehicle use using this online form or by calling NYS Park Police at 845-889-4100 x310.
More to Explore — Nearby Parks