Fishkill Ridge (en español)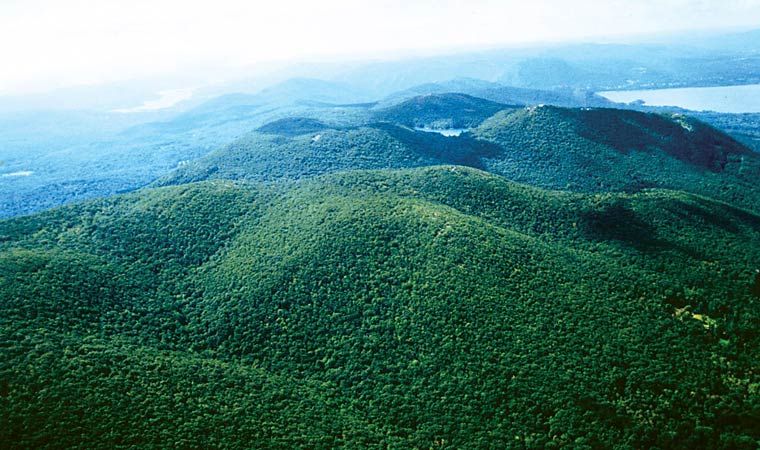 Vistas magníficas son la recompensa de una ardua travesía.
BEACON, Condado Dutchess (1,011 acres) — Bienvenido a la naturaleza, al estilo del valle del Hudson. A lo largo de senderos escarpados (pero bien marcados), encontrará atracciones tales como una impresionante cascada y salientes rocosos que brindan vistas amplias e imponentes, como el perfil de Manhattan en la distancia. La cresta es asimismo un destino excelente para explorar el pasado geológico del valle del Hudson: sus cumbres desnudas y peñascos redondeados fueron tallados por glaciares hace 12.000 años. Y no se sorprenda si siente que le observan — hay buitres, águilas calvas y halcones haciendo reconocimiento aéreo.
La cresta Fishkill es propiedad de NYS Office of Parks, Recreation and Historic Preservation; la NY-NJ Trail Conference mantiene los senderos.
Acceso gratuito y abierto todo el año desde el amanecer hasta el atardecer.
Actividades
Para Explorar Más
Disfrute de tiendas y restaurantes en la vibrante Main Street de Beacon y de Dia:Beacon, un museo de nivel mundial que alberga arte de finales del siglo XX en una antigua fábrica. Descubra la remarcable vida de Catheryna "Madam" Brett, primera colona europea de Beacon, con una visita a su casa de 1709.