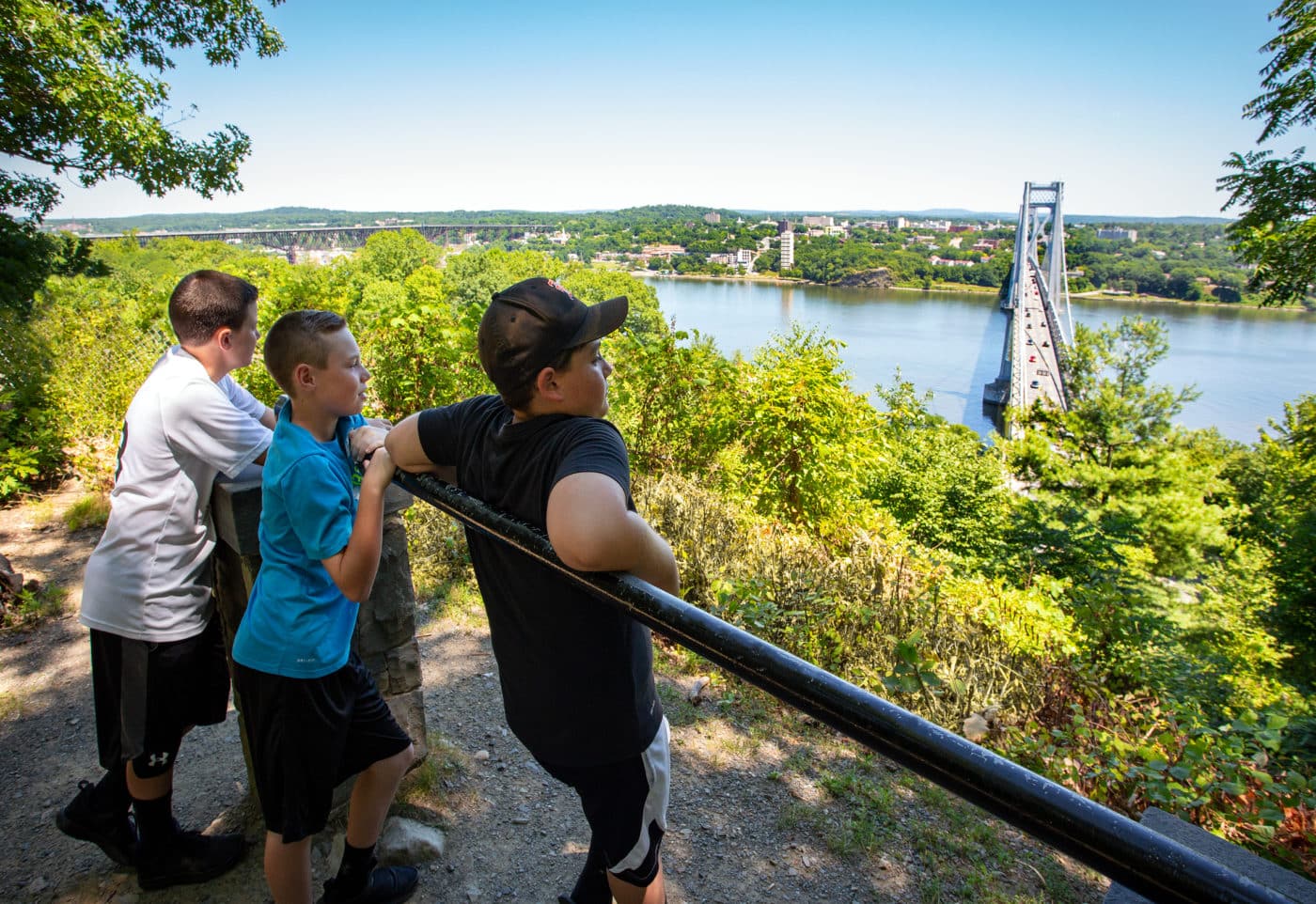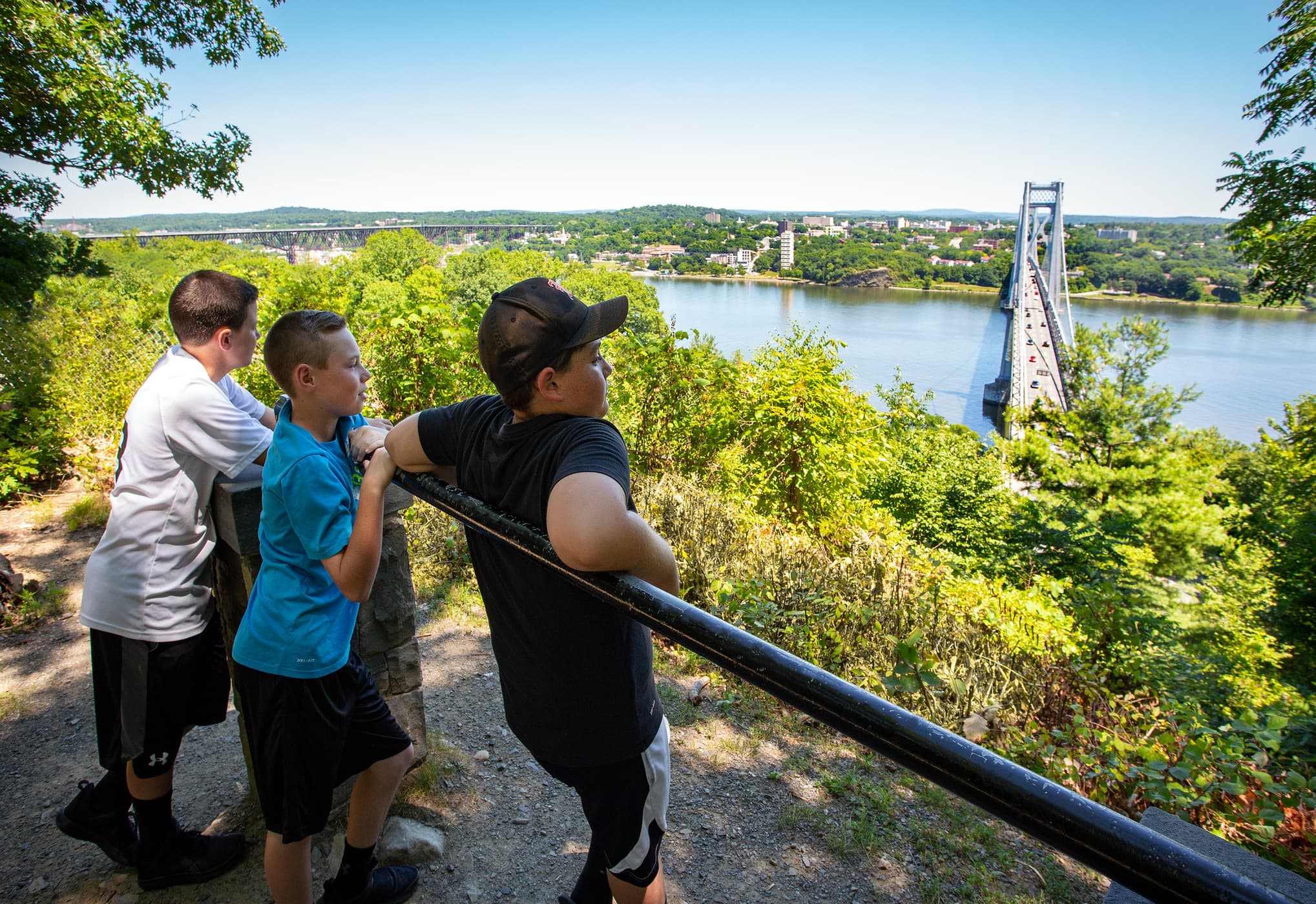 Un tributo digno de una mujer impresionante.
HIGHLAND, Condado Ulster (251 acres) — Con toda razón dimos a esta reserva el nombre del espíritu guía de Scenic Hudson, Frances "Franny" Reese (1917-2003), quien dedicara gran parte de su vida a proteger los tesoros naturales e históricos del valle del Hudson. Hemos conservado este magnífico risco boscoso a fin de prevenir que lo destruyera un gigantesco complejo residencial. (A pesar de que hoy en día es un parque estatal, continuamos manteniéndolo.) Los senderos recorren una carretera histórica que pasa por las ruinas de una propiedad del siglo XIX; un mirador brinda vistas excelentes del puente Mid-Hudson y de la Pasarela sobre el Hudson. También hay un conector al circuito Walkway Loop Trail.
Acceso gratuito y abierto todo el año desde el amanecer hasta el atardecer.
Actividades
Conector al circuito Walkway Loop Trail
Single Park Map
Get Directions
Featured content and resource list – click pencil to add content
Para explorar más
Coseche la abundancia en una de las numerosas granjas de cosecha propia de Highland y comunidades circundantes. Al otro lado del río, en Poughkeepsie, encontrará atracciones como Locust Grove, la propiedad de 200 acres del inventor del telégrafo Samuel Morse, así como una espléndida colección de pinturas de la Escuela del Río Hudson en el museo de arte del Vassar College.