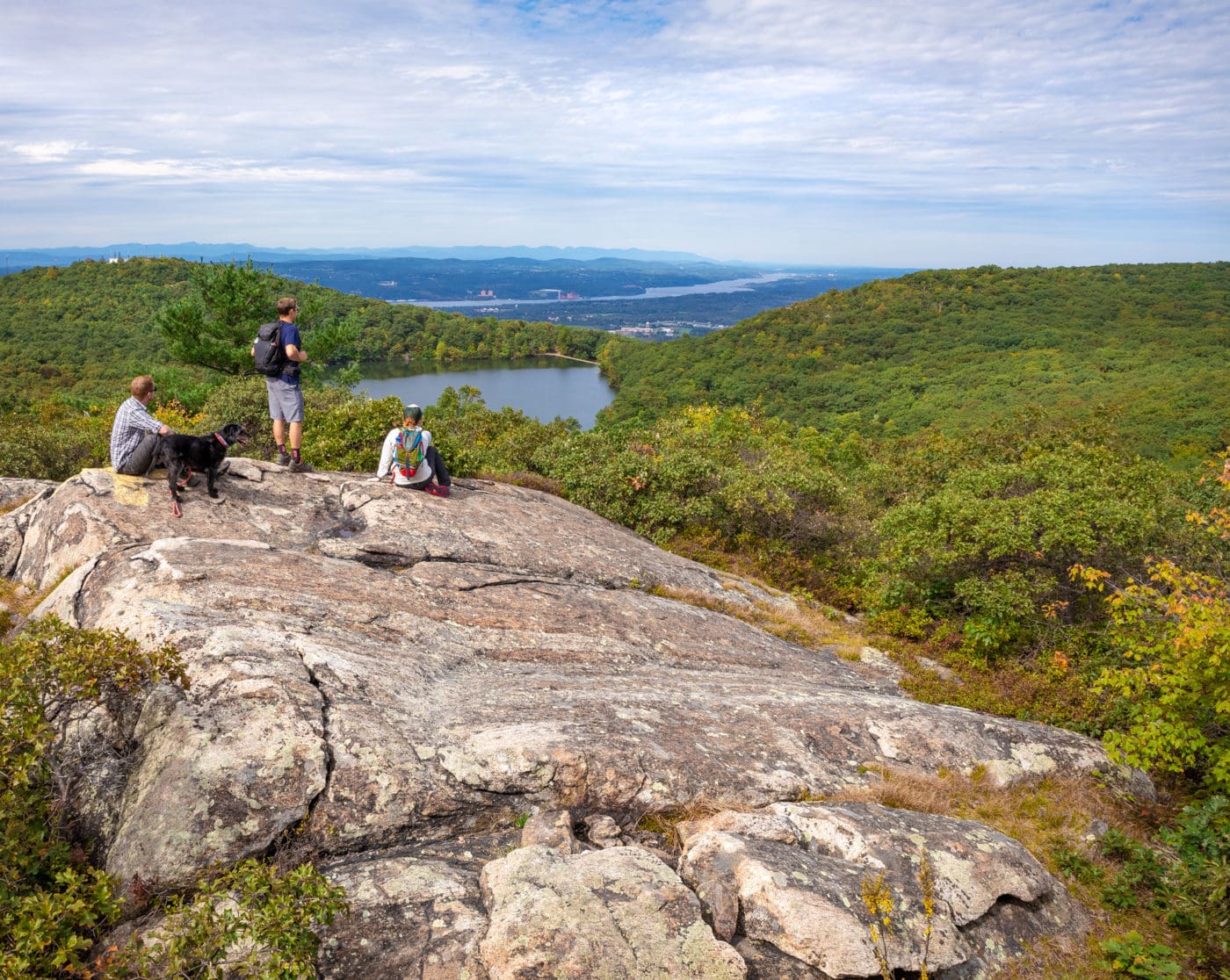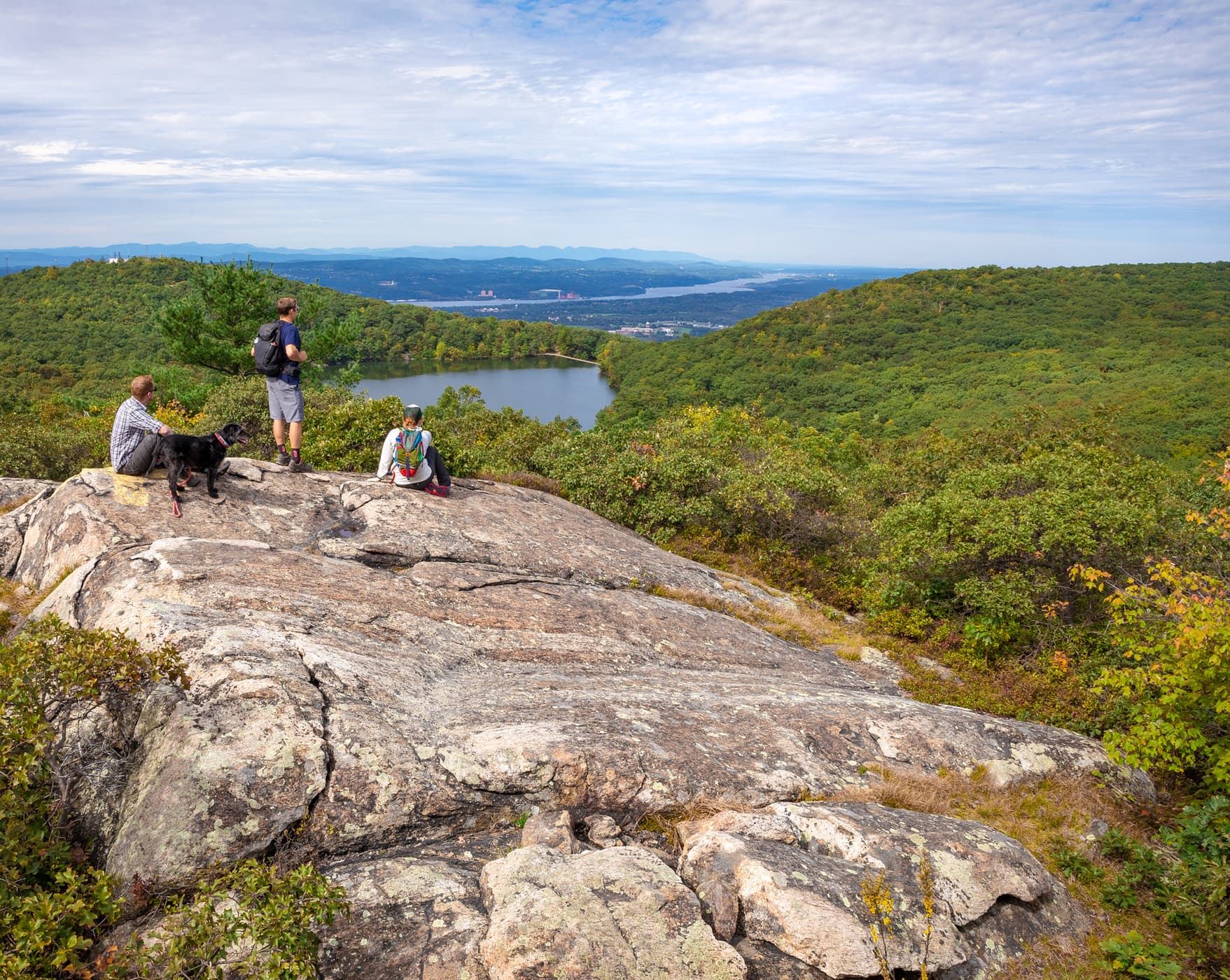 Vistas desde la cima que hacen que valga la pena todo cansancio.
Se agradece leer nuestra última actualización de COVID-19 y cumplir con las pautas más recientes al visitar nuestros parques.
BEACON, Condado Dutchess (15 acres) — Sí, el sendero que sube Mount Beacon es escarpado pero sus curvas hacen la subida más manejable. La excursión empieza con una escalera que sigue la línea del Beacon Incline Railway, antiguamente el funicular más empinado del mundo. Las plataformas de observación al final de las escaleras regalan un anticipo de la recompensa que espera a quienes logren la cumbre: una vista panorámica desde las tierras altas del Hudson hasta las Montañas Catskill. A una milla de distancia, se puede escalar los 60 pies de la torre de bomberos South Mount Beacon para una vista aún más espectacular — en un día claro se puede ver desde Manhattan hasta Albany.
Acceso gratuito y abierto todo el año, desde el alba hasta el anochecer.
Nota: En el parque tendrá uso gratuito de dos puntos de recarga para vehículos eléctricos.
SALUD Y SEGURIDAD

La seguridad de las personas visitantes sigue siendo de suma prioridad para Scenic Hudson. En vista de la presencia endémica del COVID-19, todos evento especial y visitas de grupo deben aprobarse de antemano. Favor llenar este formulario y escribir a Anthony Coneski para coordinarlo.

Gracias por poner de su parte protegiéndose y protegiendo a las demás personas para que podamos seguir brindando acceso a parques y reservas para todas las personas
Actividades
Single Park Map
Get Directions
Featured content and resource list – click pencil to add content
Álbum Comunitario "Share the Love" (Comparte el amor)
¡Nos encanta que las personas visitantes compartan sus fotos! Aquí pueden EXPLORAR lo que ya se ha compartido desde Long Dock Park; hacer CLIC abajo para compartir también.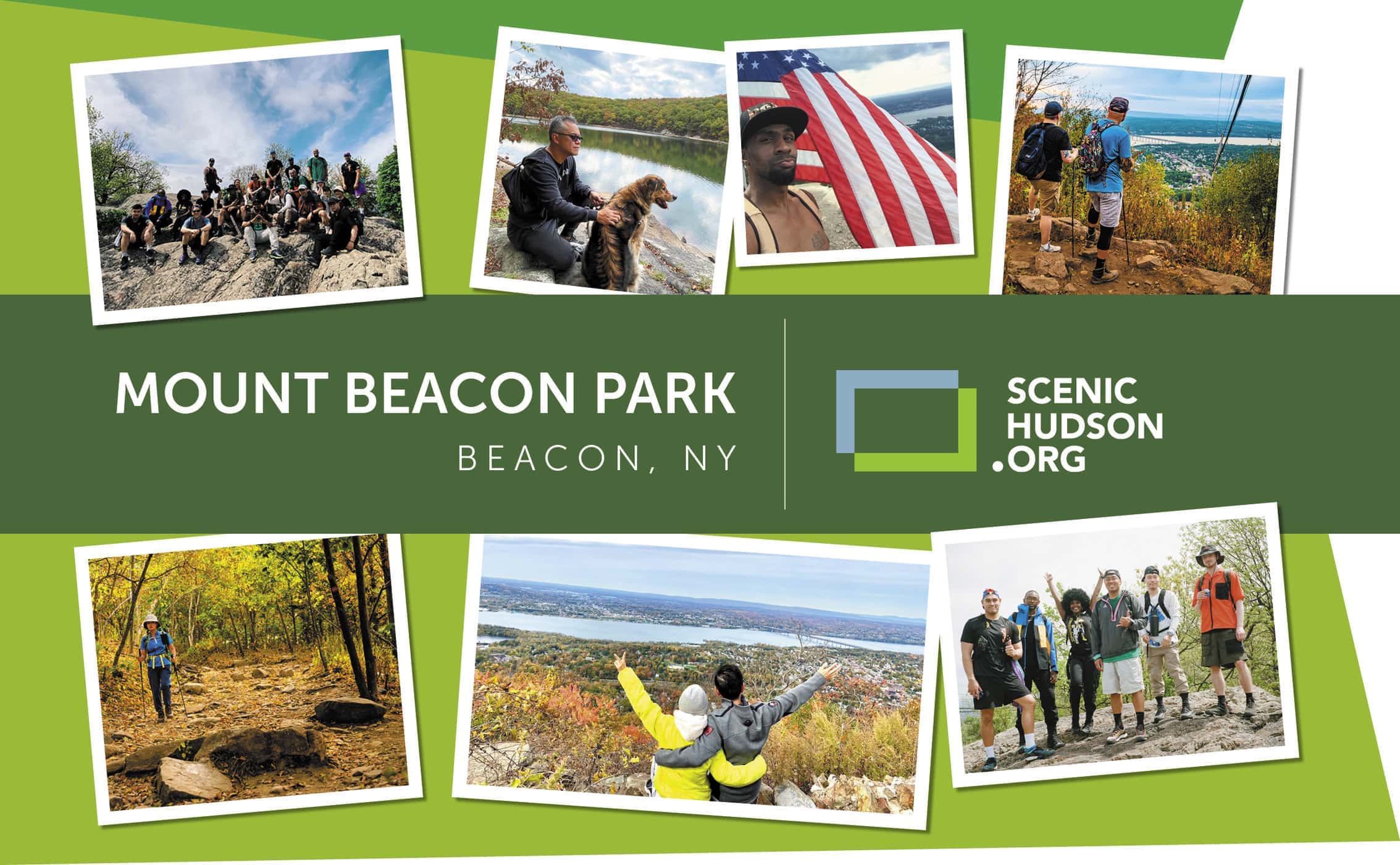 Comparte tus fotos de Mount Beacon (hacer clic aquí)
Para Explorar Más
Disfrute de tiendas y restaurantes en la vibrante Main Street de Beacon y de Dia:Beacon, un museo de nivel mundial que alberga arte de finales del siglo XX en una antigua fábrica. Descubra la remarcable vida de Catheryna "Madam" Brett, primera colona europea de Beacon, con una visita a su casa de 1709.