Foundry Dock Park (en español)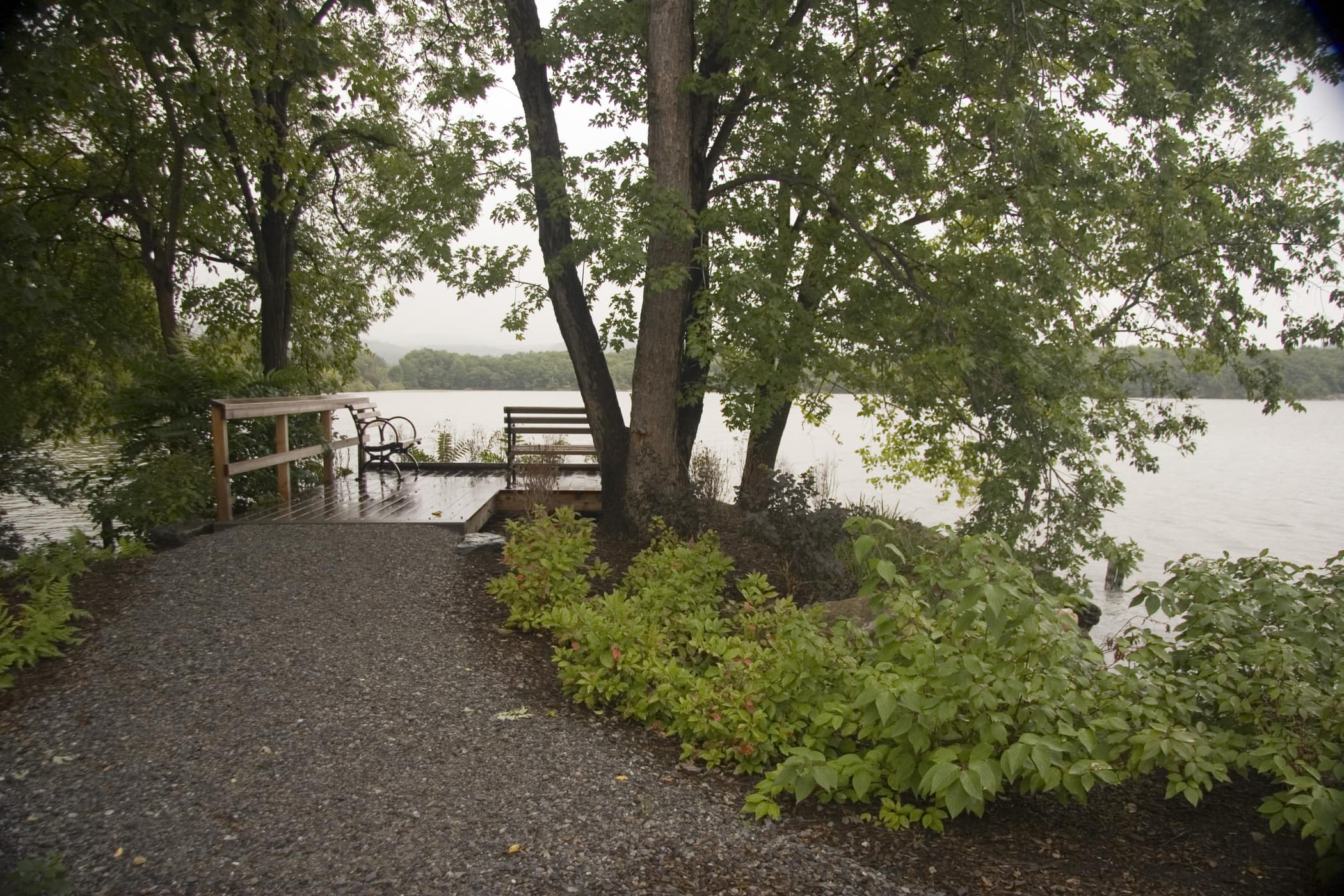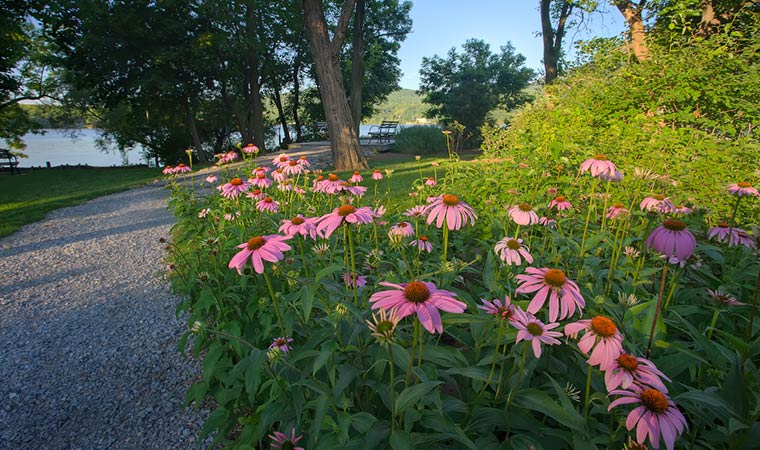 Un parque pequeño con vistas grandes.
COLD SPRING, Condado Putnam (0,7 acre) — Es difícil creer que este oasis ribereño fuera antiguamente un concurrido muelle de carga de la fundición West Point, una importante herrería del siglo XIX (situada en las proximidades de lo que es hoy en día nuestra West Point Foundry Preserve). Además de ofrecer vistas magníficas de las tierras altas del Hudson, el parque es un lugar de partida idóneo para excursiones a los refugios para aves acuáticas y migratorias como Foundry Cove y el santuario Audubon New York's Constitution Marsh Sanctuary. (Se pueden alquilar kayaks y canoas en Hudson River Expeditions.)
El parque Foundry Dock, la adyacente capilla Nuestra Señora (Chapel of Our Lady, construida para los obreros de la fundición y sus familias) y la reserva West Point Foundry están incluidas en el registro nacional de lugares históricos (National Register of Historic Places).
Acceso gratuito y abierto todo el año desde el amanecer hasta el atardecer.
SALUD Y SEGURIDAD

La seguridad de las personas visitantes sigue siendo de suma prioridad para Scenic Hudson. En vista de la presencia endémica del COVID-19, todos evento especial y visitas de grupo deben aprobarse de antemano. Favor llenar este formulario y escribir a Anthony Coneski para coordinarlo.

Gracias por poner de su parte protegiéndose y protegiendo a las demás personas para que podamos seguir brindando acceso a parques y reservas para todas las personas
Actividades
Punto en el Hudson River Greenway Water Trail
Para Explorar Más
La histórica Main Street de Cold Spring ostenta una atractiva variedad de tiendas y restaurantes. En el cercano Garrison, puede explorar dos fascinantes casas: Boscobel, de principios del siglo XIX, y Manitoga, estilo moderno de mediados de siglo, construida por el famoso diseñador industrial Russel Wright. Ambas se destacan por sus hermosos jardines.