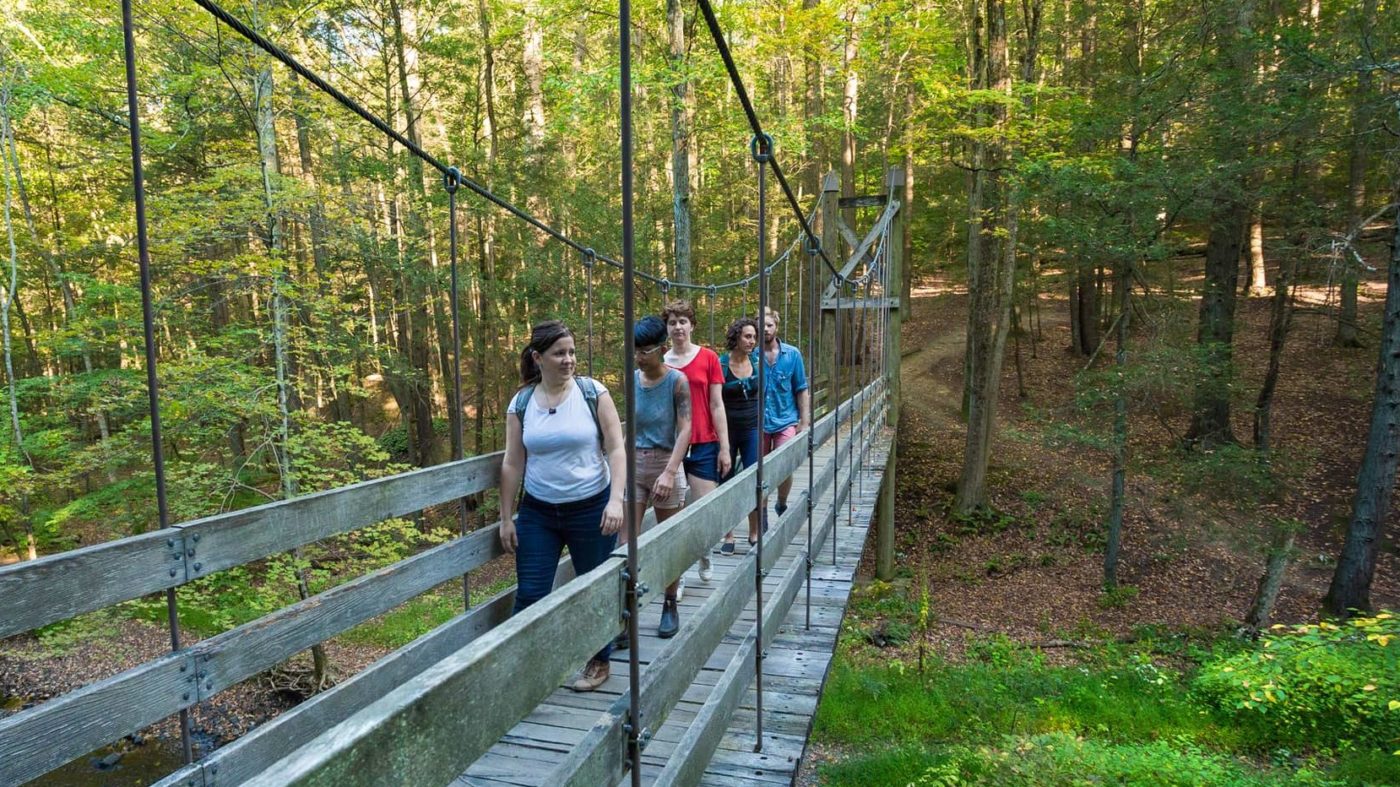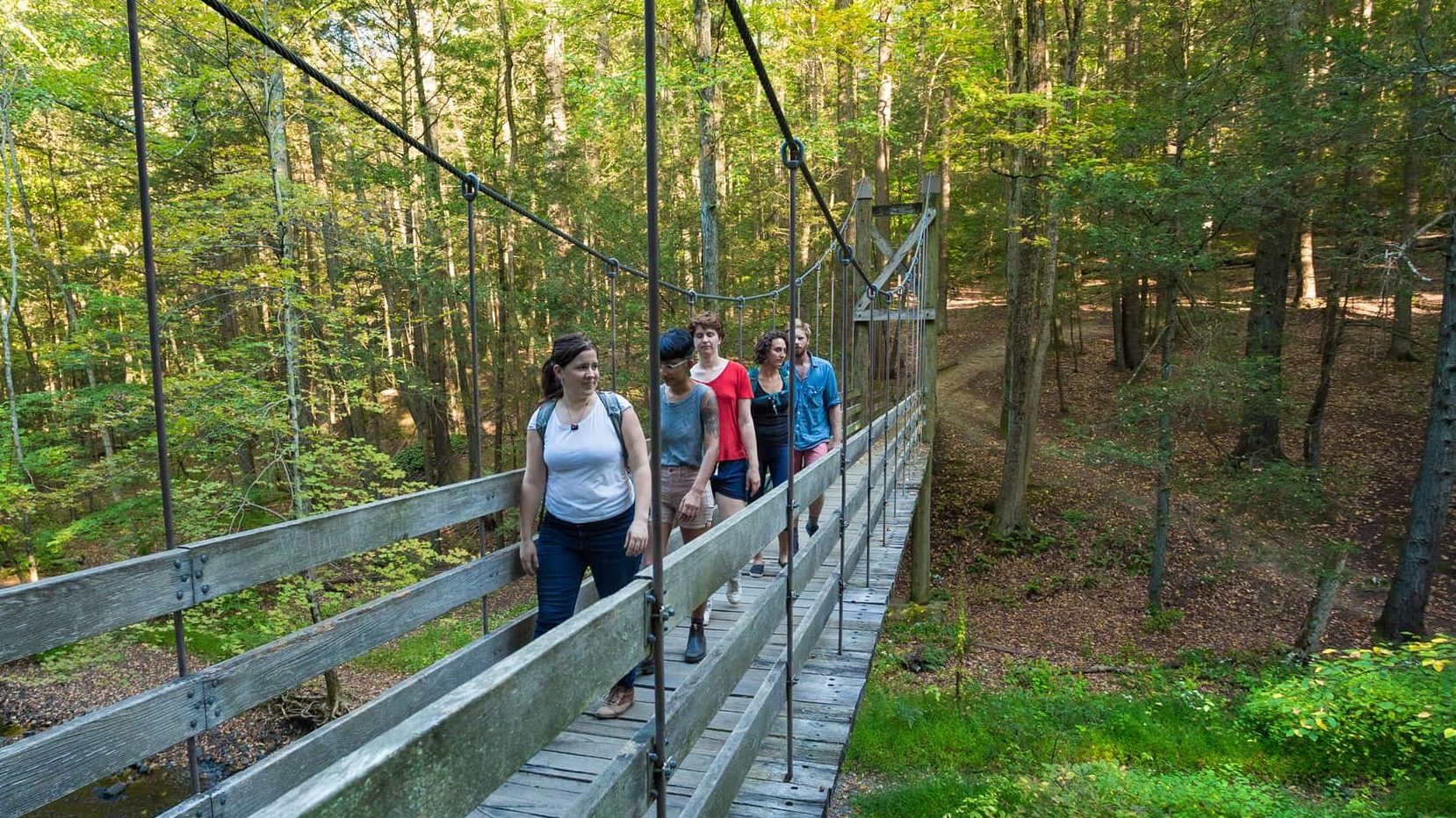 Un "aula al aire libre" idónea para un primer contacto con la naturaleza.
ESOPUS, Condado Ulster (130 acres) — Como excursión para toda la familia, la Reserva Black Creek es inigualable. Sí, los grupos menores a 10 años tal vez se quejen de la empinada subida inicial, pero les encantará cruzar el puente colgante sobre el arroyo y rebotar piedras en el agua desde la orilla del Hudson. Por el camino, puede invitarles a identificar vida silvestre: desde los arenques de verano (Alosa aestivalis) que se desplazan desde el océano a desovar en Black Creek, hasta las águilas calvas.
Acceso gratuito y abierto todo el año desde el amanecer hasta el atardecer.
Descubre Black Creek Preserve
Cortometraje de Jon Bowermaster/Oceans 8 films, con música de Meena Ysanne
Actividades
Single Park Map
Get Directions
Featured content and resource list – click pencil to add content
Para explorar más
En el Santuario natural John Burroughs, en West Park, encontrará caminos para senderismo y la cabaña del famoso escritor. El distrito histórico Rondout de Kingston es sede de tiendas, restaurantes y el Museo Marítimo del Río Hudson, que cuenta con exposiciones reveladoras y paseos en bote hasta el faro de Rondout.