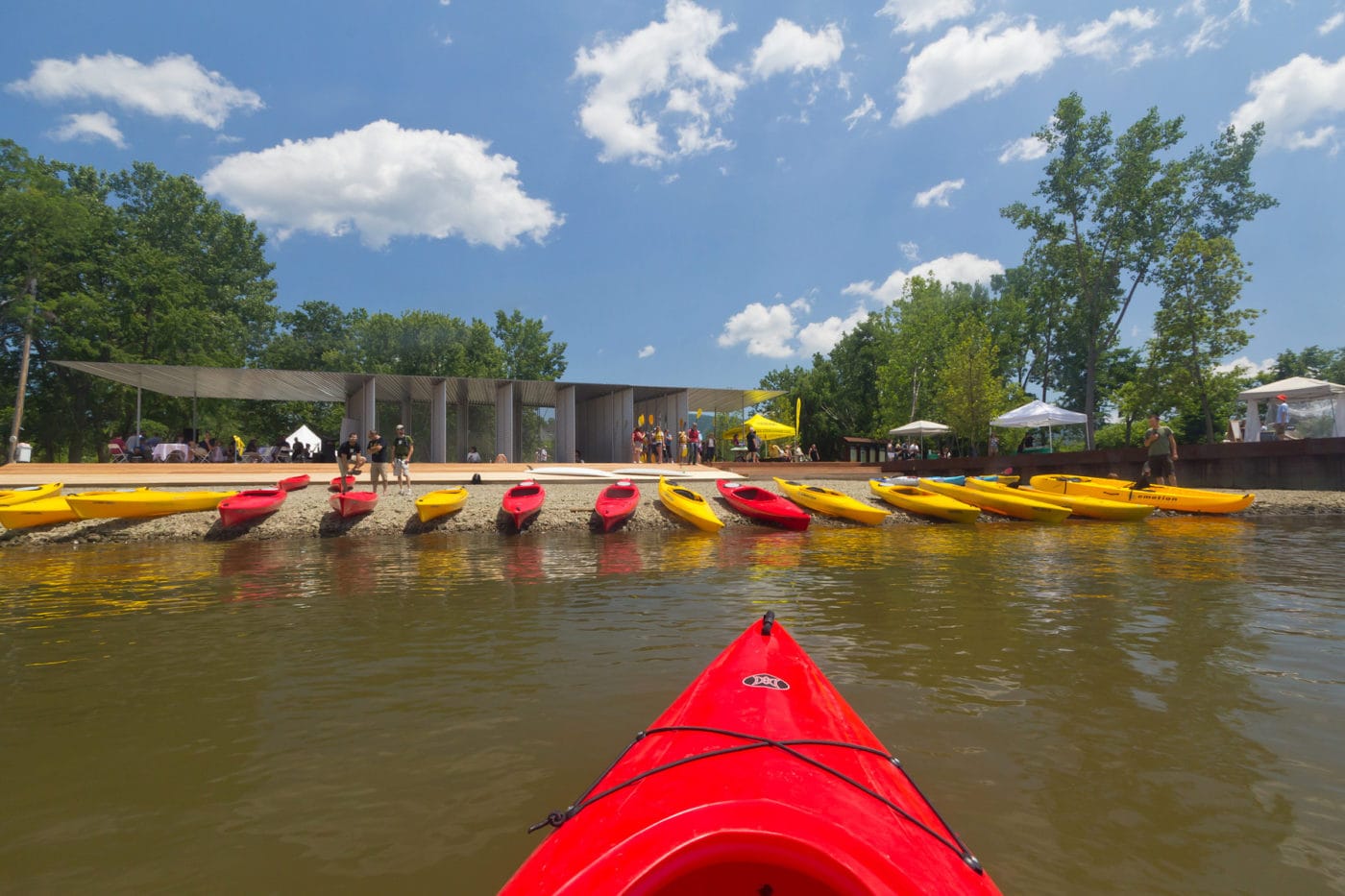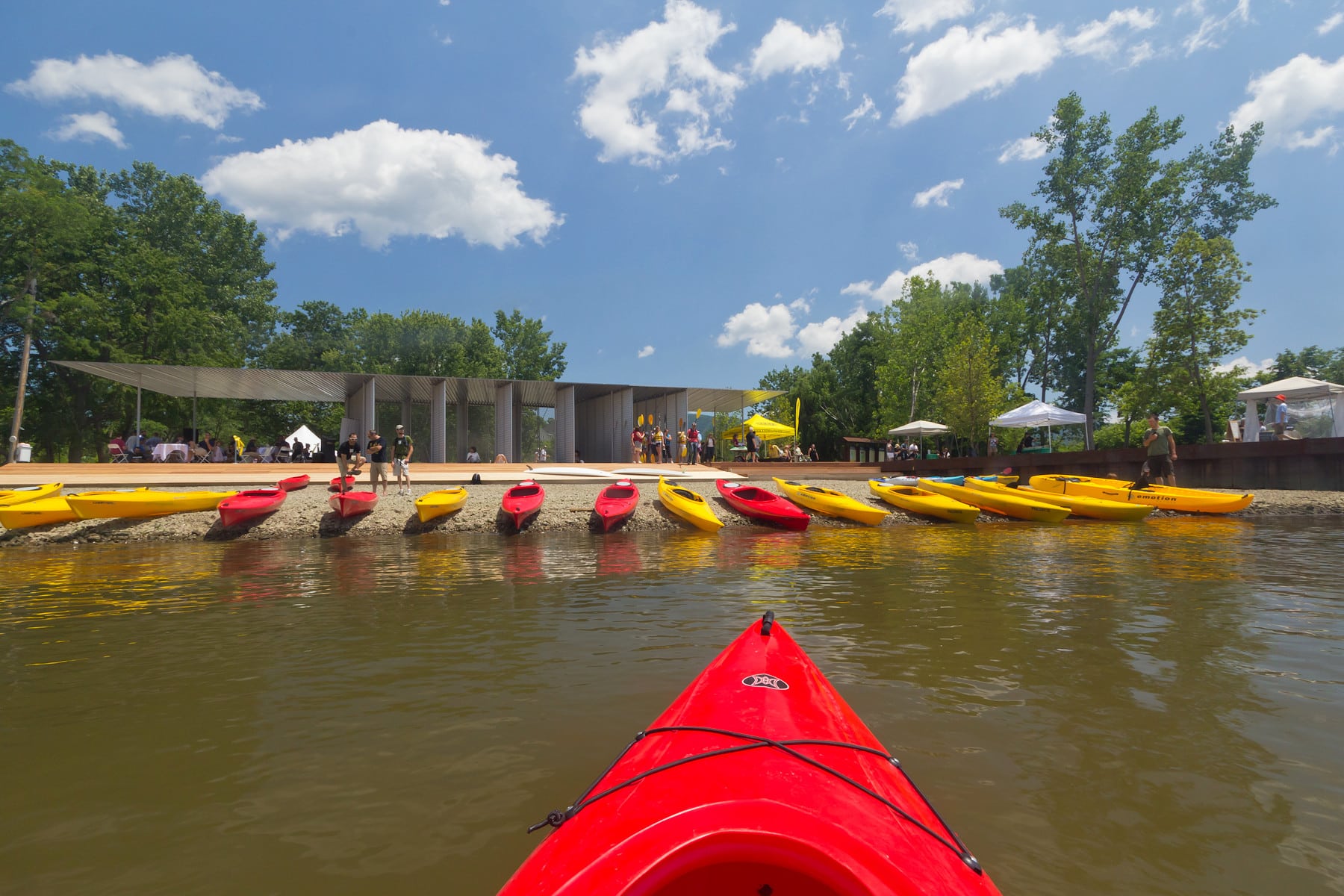 Anteriormente una conexión ferroviaria vital, hoy un destino ribereño que deleita a sus visitantes.
BEACON, Condado Dutchess (19 acres) — Quedan pocos vestigios del arduo pasado del Long Dock, una península creada en los 1800 como terminal para transportar vagones de tren de una orilla a otra. Más recientemente, fue sede de una terminal petrolera, un almacén de sal y una chatarrería. Gracias a un proyecto masivo de saneamiento y renovación, es hoy en día un lugar súper popular para salir en kayak, hacer picnics, pasear por sus humedales y campos rehabilitados, pescar, explorar una escultura fascinante del artista George Trakas o simplemente sentarse a admirar el río. El granero rojo del siglo XIX, el único remanente histórico, hoy restaurado, es actualmente el River Center de Scenic Hudson, que acoge actividades artísticas y de educación ambiental.
Se alquilan kayaks y botes a pedales en Mountain Tops Outfitters (845-831-1997) y bicicletas (de jueves a domingo) en Cold Spring Bike Rental & Tours.
Actividades
Acceso en tren
Oportunidad accesible
Paseos en bicicleta
Paseo de perros con correa
Pesca
Kayak y canotaje
Picnic
Caminata
Observación de vida silvestre
Esquí de fondo y raqueta (snowshoeing)
Single Park Map
Get Directions
Featured content and resource list – click pencil to add content
Para explorar más
Disfrute de tiendas y restaurantes en la vibrante Main Street de Beacon y de Dia:Beacon, un museo de nivel mundial que alberga arte de finales del siglo XX en una antigua fábrica. Descubra la remarcable vida de Catheryna "Madam" Brett, primera colona europea de Beacon, con una visita a su casa de 1709.