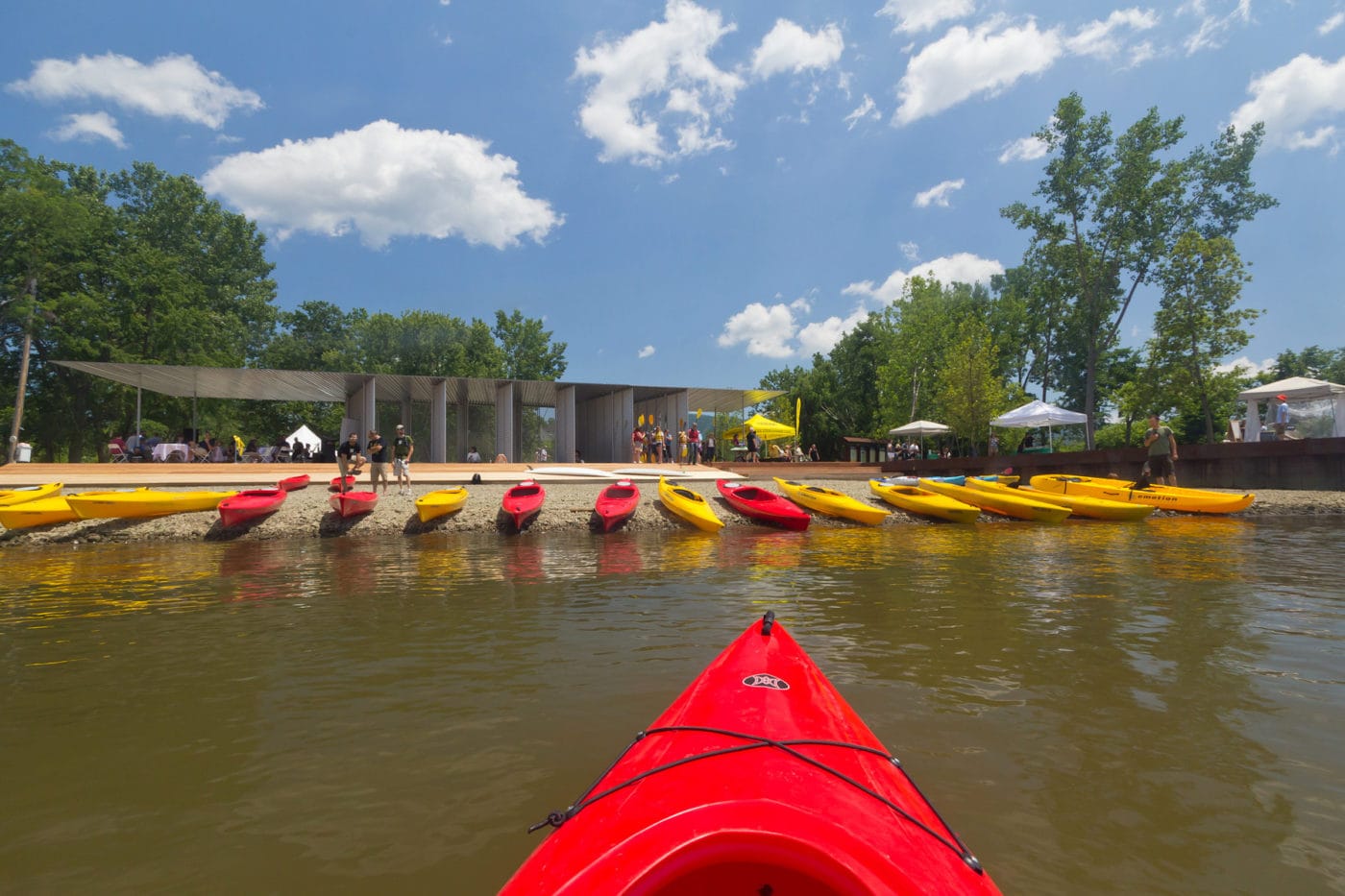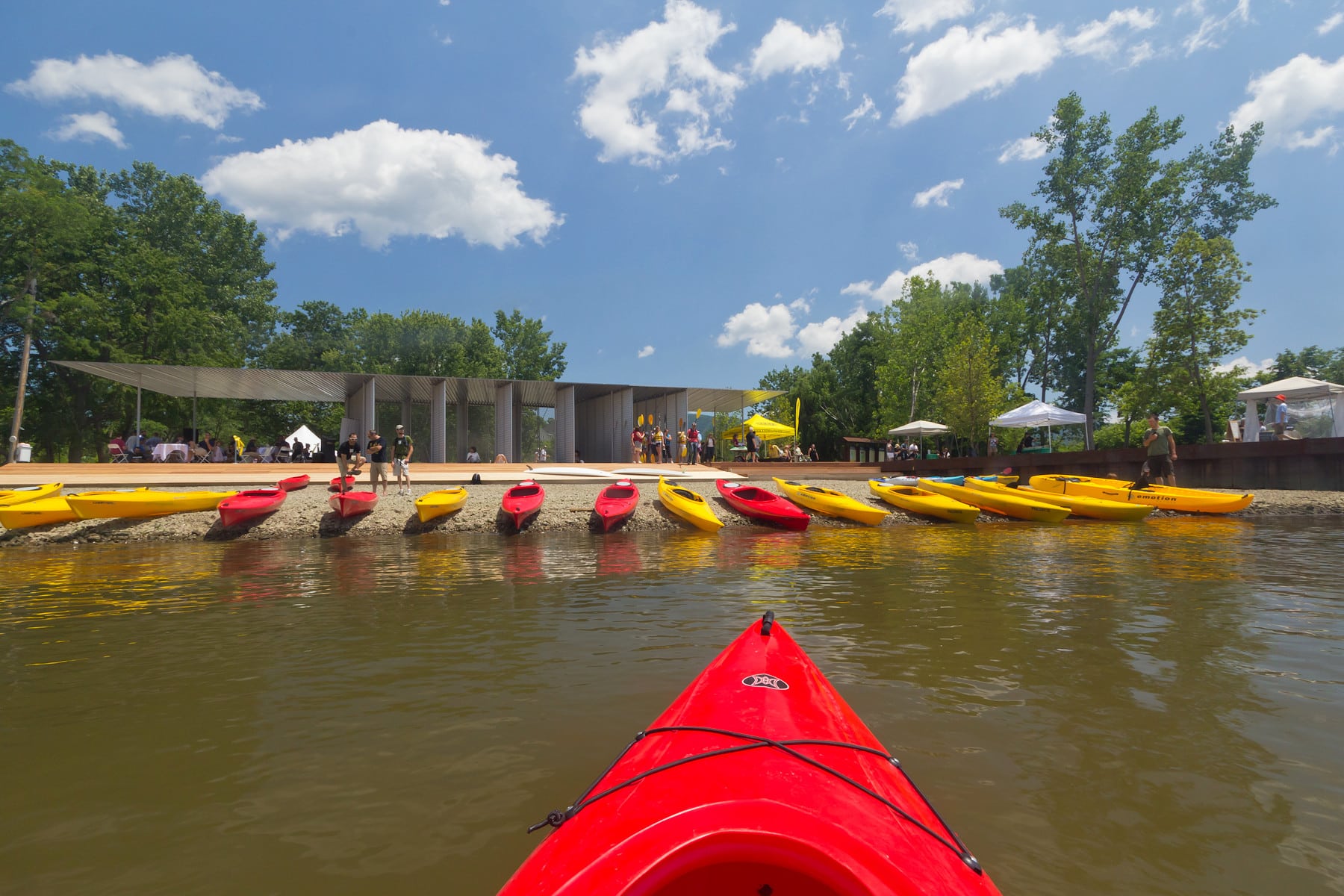 Once a vital rail link, now a people-pleasing riverfront destination.
BEACON, Dutchess County (19 acres) — Few traces remain of Long Dock's hard-working past, a peninsula created in the 1800s as a terminal for ferrying rail cars across the river. More recently, it was home to an oil terminal, salt-storage facility and junkyard. Thanks to a massive cleanup and reimagining, it's now a super-popular place to launch kayaks, picnic, stroll through rehabilitated wetlands and meadows, drop a fishing line, explore an intriguing sculpture by renowned artist George Trakas, or just sit and admire the river. The park's restored 19th-century red barn — the only historic holdover — is now Scenic Hudson's River Center, which hosts arts and environmental-education activities.
Hudson River Expeditions offers kayak and paddleboard rentals at Long Dock Park from July through mid-October. See this page for details.
Discovering Scenic Hudson's Long Dock Park
A short film by Jon Bowermaster/Oceans 8 films, music by Meena Ysanne.
---
IMPORTANT COVID-19 SAFETY UPDATES
The safety of our park visitors is our top priority. Due to COVID-19, we continue to require that all group visits be pre-approved (please fill out this form and email Anthony Coneski to coordinate a group visit).
Starting Monday, May 24, Scenic Hudson is adopting outdoor safety guidelines that align with the recommendation of the Centers for Disease Control and Presentation (CDC) and New York State:
Vaccinated individuals are no longer required to wear a mask in most settings, but we do recommend that everyone wear masks in large public groups.
Unvaccinated individuals, under both CDC and NYS guidance, must wear masks in all public settings.
Activities
Access via train
Accessible opportunity
Biking
Dog walking on leash
Fishing
Kayaking, canoeing and paddleboarding (rentals available through Hudson River Expeditions)
Picnicking
Walking
Wildlife watching
X-country skiing & snowshoeing
Bike rack
Single Park Map
Get Directions
Featured content and resource list – click pencil to add content
More to explore
Check out the shops and eateries along Beacon's vibrant Main Street and Dia:Beacon, a world-class museum featuring late-20th-century art housed in a former factory. Learn more about the remarkable life of Catheryna "Madam" Brett, Beacon's first European settler, by visiting her 1709 house.